Fantastic Fest 2013: How to Get There, and Late-Night Dining

Debbie has put together a great guide to food and drink in the Alamo Drafthouse Lakeline area, but I realized Fantastic Fest attendees need some late-night options. They are few, but there are some. Debbie has already included RC Fowlers on 620, which has a kitchen open until 2 am, and the 24/7 Kerbey Lane Cafe at 183 and Anderson Mill Rd.
In addition, there's a Whataburger at 183 and 620, and another at Lakeline Blvd and Cypress Creek Road. Jim's at 183 and McNeil Rd is open 24 hours. They are all five minutes or less from Lakeline.
Now, why the above photo? The entire shopping center where Alamo Lakeline resides and Fantastic Fest 2013 will take place was this empty field just a year ago. Even many local fest attendees are unfamiliar with the new complex.
So I wanted to clear up some confusion for those who are unfamiliar and therefore uncomfortable driving in the area. Alamo Lakeline sits at the transition where a free US highway (183) automatically becomes a toll road. Miss the last free exit or take the wrong onramp, and you won't even see a toll booth. Handy traffic cameras will shoot your plates and deliver a severely inflated bill months later for the privilege of having to drive a mile or two out of your way to get back on the proper path.
When you leave the Lakeline complex, the very first onramp -- which might appear to be for US 183 southbound -- is instead actually a ramp to the TX 45 toll road. If you take this, you will have to drive an excruciatingly long way before you find an offramp and can get turned around. Skip this exit.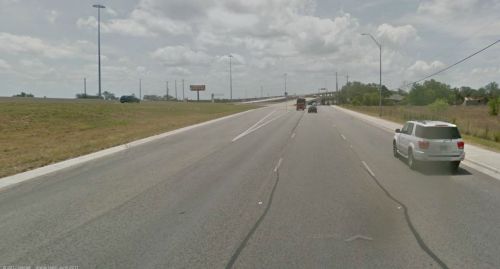 Instead, drive a little further down the road to the US 183 S exit, which is a unique two-lane onramp to speed traffic.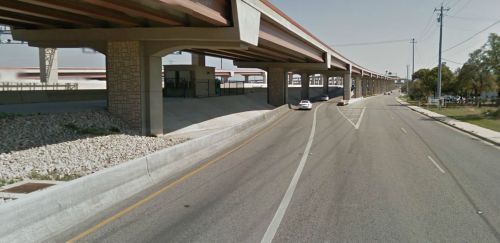 Finally, when returning to Alamo Lakeline from downtown or points south, take the Lakeline Mall Dr exit, aka the "last free exit." BE CAREFUL, because there's a stoplight immediately after the exit, and it can be a clusterfrak with cars trying to get into and out of the turn-only lanes you are now in. If you make a left here on Lakeline Mall Drive, you can proceed on to Pecan Park Dr and make a right, then take the back entrance to Lakeline a block ahead.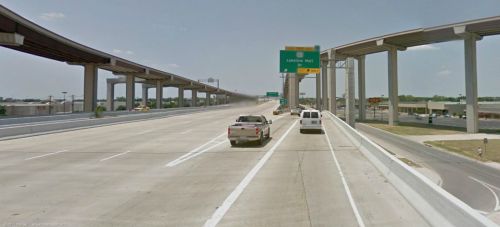 Alternatively, after you take the Lakeline Mall Drive exit, proceed straight through the light and make a left onto the second light at S. Lakeline Blvd, where you will see the complex with Alamo Lakeline and the huge HEB Plus in front.
If you are wondering why these flying ramps look so familiar to you, even though you have never been here, it is because Mike Judge included footage of them while still under construction in establishing shots in Idiocracy. I estimate this places Alamo Lakeline roughly in the same location as the future Costco, 500 years from now.