Movies This Week: September 6-12, 2013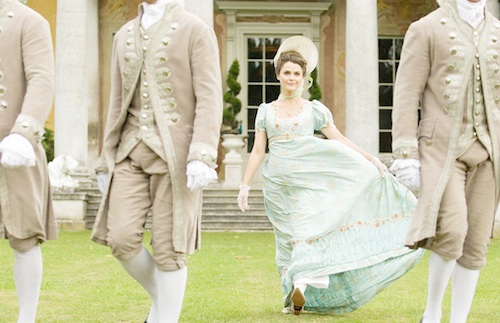 The transition from the summer to fall movie season tends to be pretty mild. A lot of films are in active release at the moment that still draw strong audiences, and a few things just didn't take off. The fact that Lee Daniels' The Butler hasn't been knocked off the top of the box-office chart in three weeks is a clear indicator that there's not a lot of compeition for viewers right now. That's going to change a lot in the weeks ahead, but this weekend there's really only one mainstream release and one specialty release opening in Austin.
As far as repertory screenings go, with the Paramount Summer Film Classics series wrapped up, things are slowing down a touch on that front. The Austin Film Society is bringing a new 35mm print of Death Rides A Horse to town tonight and Sunday afternoon that's fresh from playing a revival screening at Telluride, handpicked by Michael Barker of Sony Pictures Classics. It's the first selection in a new series of Spaghetti Westerns that will play all month long. They've also got a new release for Doc Night on Wednesday, featuring One Track Heart: The Story Of Krishna Das. Co-sponsored by Yoga Yoga, there will be a post-screening Q&A and a live Hindu devotional hymn.
The Alamo's Back To School programming this has a DCP of American Graffiti on Sunday and Wednesday and will also present Buster Keaton's College with a live score by the Austin Philharmonic Orchestra on Saturday at the Ritz. Also this week at the Ritz: a Shirley Clarke double feature with The Cool World and Portrait Of Jason, both screening in 35mm on Sunday; a UCA benefit screening of The Best Little Whorehouse In Texas on Sunday night; the 1928 silent classic Lonesome (which was given the Criterion Collection treatment last year) has a rare 35mm screening on Monday night for Cinema Club and Wednesday evening delivers a brand new digital restoration of the dark 1956 French comedy A Pig Across Paris.
My highest recommendation for this weekend is a film that does not yet have a local release date: Good Ol' Freda. It's an insightful and highly entertaining documentary about the Beatles' personal secretary that I fell in love with at SXSW this year. It hits all cable and digital VOD providers today and is well worth a rental.
Movies We've Seen
Austenland -- The first time I saw the trailer for this, I couldn't help but think it was nice to see Sony Classics lighten up a little bit. They put out some of the best films a mini-major can buy, but they tend to gravitate towards very serious foreign films. With this romantic comedy, Felicity's Keri Russell goes on a quest to turn her life into a Jane Austen novel. Marcelena seems pleasently surprised that she enjoyed the film in her review and I'm looking forward to the supporting cast, which includes Jennifer Coolidge and Bret McKenzie from Flight Of The Conchords. (Alamo Lakeline, Regal Arbor)
Also Opening in Austin
Riddick -- It's sort of hard to imagine that a franchise was spawned from 2000's Pitch Black. Director David Twohy returns with this third film in the series. While it's hard to deny the appeal of Vin Diesel as an action star, 2004's The Chronicles Of Riddick didn't even hit $60 million domestic at the box office, so another sequel all these years later seems somewhat of an odd move for Universal. Still, on a very weak weekend, look for it to finally overtake the #1 spot with audiences. (wide)