'Black Metal' Back On The Scene (and Online)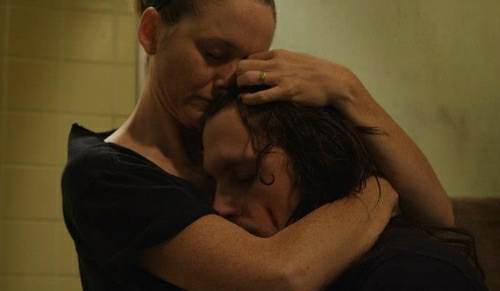 It's always a great joy for us to bring you updates on our local filmmakers, so when we heard that Black Metal is back on the radar, we here at Slackerwood couldn't have been more thrilled. Director Kat Candler and the rest of her team announced Monday that the film has been selected as a finalist in TheWrap's Short List Film Festival.
Now in its second year, TheWrap has brought together 12 awardwinning shorts, showcasing the best of the best of this year's top international festivals. The films are available to stream online and on your mobile device until next Thursday, August 29. Viewers can then go and vote on which films they think should make it to the finalist round. This year's winning films will get a first-look deal, will be aired on an MTV network and will receive a package of camera equipment for their next short or feature.
This is the second project that Candler and local producer Kelly Williams have done together, not to mention Candler's second collaboration with local actor Jonny Mars. The 9-minute short follows Ian (Mars), a rock star in his mid-thirties who must decide at a crucial time in his life what is most important to him: his music or his family. Black Metal premiered at Sundance this January, and has since screened at many other festivals such as SXSW, DIFF and Sundance London.
Here's the short for you to watch:
And if you like it, you can vote for it here.
Candler is currently shooting her next feature, Hellion, based on her 2012 short film, and Williams is also on board as producer. When asked how production is coming along, Williams replied that he could only say that shooting was "going good." Are Candler and Williams the Austin version of Lindelof and Abrams? What "mystery box" might they have in store for us? Only time (and post-production) will tell. Good luck, guys.