Movies This Week: August 9-15, 2013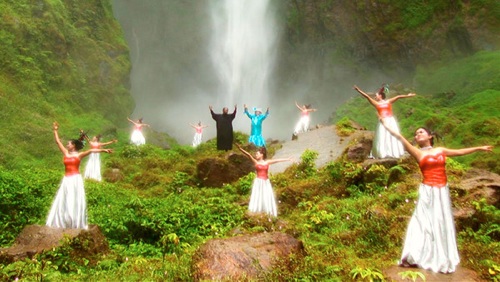 It seems as though opening movies on the weekend isn't enough for the studios during the competitive summertime marketplace. Two films this weekend actually were released on Tuesday night (We're The Millers and Percy Jackson: Sea Of Monsters) to get a jump on their share of the box-office pie. In addition to several wide releases, there's a new Woody Allen comedy and one of the year's best documentaries hitting town. But first, let's take a look at some of the unique repertory screenings that are happening around town over the next week.
Austin Film Society launches their Films Of Johnnie To series tonight with a 35mm booking of The Mission at the Marchesa. That will play again on Sunday night and there are three more Hong Kong classics on deck in the weeks ahead. The Essential Cinema Pre-Code Stanwyck series packed the house last week for a rare look at early talkie Mexicali Rose. This Tuesday night, you won't want to miss Ladies They Talk About, a gritty women-in-prison tale from 1933 that AFS programmer Lars Nilsen calls "one of the glories of pre-code cinema."
If you're looking for something more contemporary, AFS has a special advance screening of Sundance fest favorite In A World... on Thursday night. Director/writer/star Lake Bell will be in attendance at the Marchesa and this gives you a chance to see it before it opens in town later this month.
The incredible World Cinema Classics portion of this summer's Paramount lineup is in full swing with many highly recommended films that you'll want to savor on the big screen. This Saturday and Sunday, you can take the whole family out to see The Red Balloon, White Mane and The Neverending Story at the Paramount while the Stateside has a more decidedly grown-up double feature on Sunday afternoon of Fellini's Amarcord and De Sica's Umberto D. A fully restored 35mm screening of 1967's groundbreaking documentary Portrait Of Jason is also taking place at the Paramount on Saturday and Sunday evenings, co-presented by Polari.
As we move into the week at the Paramount, there's a Bunuel double feature in 35mm on Monday and Tuesday nights of The Discreet Charm Of The Bourgeoisie and That Obscure Object Of Desire. The most exciting pick of the week for me is the Austin premiere of the new 35mm restoration of Un Flic on Wednesday and Thursday (screening in a double feature with Le Doulous). This film was originally released in America under the title Dirty Money and it's a fantastic heist caper with Alain Delon and Catherine Deneuve that was Jean-Pierre Melville's final feature.
Director Paul Schrader is hitting the Alamo Drafthouse Ritz tonight for a Q&A with his controversial new feature The Canyons. He'll stick around afterwards for a 35mm screening of Cat People. Also at the Ritz: The Shintoho Mindwarp series continues on Sunday with Flesh Pier and The Horizon Glitters; Sprocket Society's 16mm Secret Sunday Matinee that includes the old cliffhanger serial The Adventures Of Captain Marvel; a Cinema Club presentation of Broadcast News on Monday night and Wednesday night begins the terrific month-long "She Died With Her Boots On" Western series with a 35mm screening of Frank Capra's Westward The Women.
Movies We've Seen
The Act Of Killing - This was the first film I saw at SXSW this year and as the festival went on, I found that I just couldn't shake it. Endorsed by no less than Werner Herzog and Errol Morris (and, of course, local distributors Drafthouse Films), Joshua Oppenheimer's chilling documentary about genocide leaders in Indonesia is one of the most difficult films you'll see this year, but undoubtedly one of the most important. In her review, Elizabeth says that the film is "so intense and haunting that it might be sublime." (Alamo Lakeline, Alamo Slaughter Lane, Alamo Village)
Blue Jasmine - Woody Allen's 44th feature-length film finds him teaming up with Alec Baldwin again in a leading role, but it's Cate Blanchett who is getting the majority of the praise for this one. The eclectic cast also includes Sally Hawkins, Louis C.K., Peter Sarsgaard and even Andrew Dice Clay. Marcelena's review praises "how elegantly Allen writes for and about women," but she does not recommend it for people who are prone to panic attacks. (Regal Arbor, Violet Crown; the film expands locally next weekend)
Elysium - Neill Blomkamp made a name for himself with 2009's District 9 and now he returns with a big-budget sci-fi popcorn flick starring Matt Damon and Jodie Foster. Debbie caught an advance screening of the graphically violent film and argues that while the film is "a bit too derivative" that it's "worth watching for its special effects and timely social allegories." Look for her full review this weekend. (wide)
Planes - Could it be that the bubble has finally burst for Pixar? This spin-off of Cars takes to the sky, but with a Rotten Tomatoes score currently under 30%, it doesn't look like adults are in for as much on this one as they are with the majority of the digital studio's output. It's hard to imagine that this will break Pixar/Disney's streak of opening at #1, but Mike's review is fairly enthusiastic. (wide)
We're The Millers - Personally, I'm a big fan of the fact that crude "hard R" comedies are back in play. For awhile, it seemed as though everything had to be watered down to aim for the PG-13 crowd. Of course, that doesn't mean that every film with vulgar jokes and dialogue is any good, although they are usually reliable for some decent laughs. "From the director of Dodgeball" is hardly enough on its own to fill theater seats, but Jennifer Aniston playing a stripper is probably good for several million in the bank. Mike's review argues that the movie is just plain predictable, but "the script is good for a few laughs with a number of clever one-liners." (wide)
Other Movies Opening In Austin
Percy Jackson: Sea Of Monsters - Huge international box office receipts helped to ensure that Rick Riordan's young adult series would get a big screen sequel. Star Logan Lerman's profile has risen since the first film thanks to his acclaimed performance in The Perks Of Being A Wallflower. While the film has recieved mixed reviews from critics, it's not hard to imagine that its intended audience of tweens will be entertained.