What's Streaming: Hometown Heroes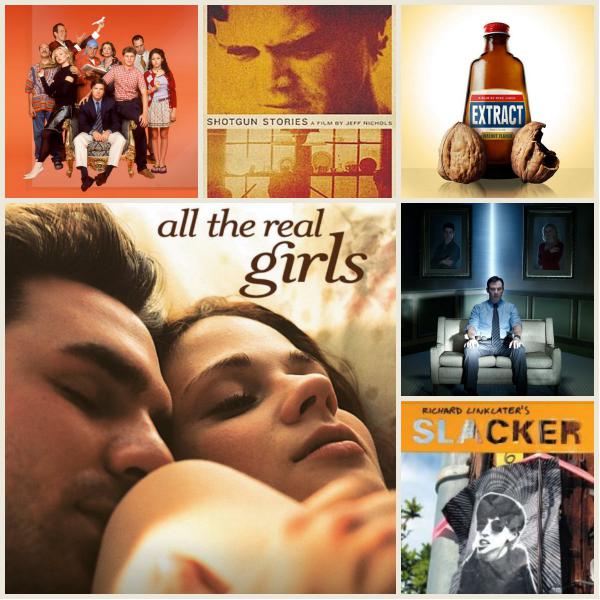 [Welcome to What's Streaming, a new column about movies available online, with a focus on Austin and Texas.]
For someone to not have the chance to see a film these days is rare. I'm not saying that every person on Earth should see every film ever made (although that sounds like a good challenge!), but it has become easier than ever to watch or rent films than in years past.
Especially here in high-tech Austin, many people (myself included) use forms of online streaming to watch their favorite films and television shows. If you're like me, you might not even have cable just because you think Netflix is enough. But with so many options and ways to watch movies these days, you might find yourself asking a not-so-uncommon question: What is worth watching?
After talking with friends and almost always getting myself into a conversation of "Seen any good movies lately?", I decided it might be worthwhile to share some picks each month of films (old and new) that are available to watch online. Since this column is the kickoff to this series, I figured I would start with our hometown heroes. The below films/filmmakers have ties to Texas and, in some specific cases, to Austin.
Feel free to share your thoughts in the comments below! After all, I could always use a good suggestion of movies to check out.
FILM:
Shotgun Stories -- This 2007 film is Jeff Nichols' debut feature, establishing him as the writer/director we know today. The film also marks his first collaboration with actor Michael Shannon, who has appeared in each of Nichols' films since. Set in southeast Arkansas, the story is about Son (Shannon) and his brothers Boy and Kid. Upon the death of their father, they discover that he had a second family they never knew existed. What follows is a tale of bloodshed and the struggles these two sets of brothers must face between themselves and one another. Nichols currently lives in Austin and recently released his third film, Mud. (Available on Netflix)
Extract (our review) -- I didn't know that I was a Mike Judge fan until I saw this film. I of course was familiar with Office Space and Beavis and Butthead, but this film (written and directed by Judge, who also has a cameo) really got my attention, not to mention the fact that it also stars Jason Bateman and Kristen Wiig. The story follows Joel (Bateman), a successful extract factory owner who is great at business, but not so great at his marriage. Things seem to be pretty mundane until a con artist disguised as a new factory worker (Mila Kunis) comes in and shakes things up. Judge has received numerous accolades in Austin, including an induction into the Texas Film Hall of Fame and the Outstanding Television Writer Award from Austin Film Festival. (Available on Netflix, for rent or purchase on Amazon Instant and iTunes)
Slacker -- I honestly hadn't seen this film until recently, and so wish I had seen it before I moved to Austin two-and-a-half years ago. Seeing writer/director Richard Linklater's view of Austin from a 1990s perspective is like looking through a series of photographs from childhood. It's also incredibly interesting to see how although much of the city has changed, the types of people really haven't budged one bit. Linklater still lives in Austin and continues to not only make films, but contributes to the local film scene, both personally and through the Austin Film Society. (Available on Netflix, for rent or purchase on Amazon Instant)
All The Real Girls -- This was my first encounter with writer/director David Gordon Green's work. A friend of mine showed it to me in college, excited at the fact that the filmmaker had graduated from the same school we did. This film opened up a door for me not only to a deeper understanding of a relationship with someone, but also how personal and intimate a film (and a great story) can be. It also features one of my favorite performances by Zooey Deschanel, which I consider to be a big deal. I highly recommend checking this one out, although I do caution you if you have perhaps recently gone through a break-up. Green's latest film, Prince Avalanche, premiered this past January at Sundance. He currently resides in Austin. (Available for purchase on Amazon Instant and iTunes)
TELEVISION:
Awake -- This series was what introduced me to writer Kyle Killen. Known also for his script The Beaver and the tv series Lone Star, I think it was Awake that I looked forward to the most. You can imagine my surprise then when the show was cancelled only after one season. The story follows Michael Britten (Jason Isaacs), a detective who was recently involved in a car accident that took the life of one of his family members. The only problem is, Britten lives in two alternating parallel lives, one in which his wife has died and the other in which his son has died. Each episode hops back and forth, leaving you wondering what is real and what is simply a dream. Killen continues to write and lives in Austin with his family. (Available on Netflix, for purchase on Amazon Instant and iTunes)
Arrested Development -- Remember that same friend who introduced me to David Gordon Green? She also introduced me to Arrested Development, and I am again so glad she did. Created by Mitchell Hurwitz, the show centers around the Bluth family, a dysfunctional group of people who humorously only think of themselves. Each episode is full of new inside jokes, and will spark interest in topics you never thought you would think twice about -- such as the Blue Man Group and wearing cut-off shorts as underwear. The show was cancelled in 2006, but Netflix brought it back for a fourth season last month. Although Hurwitz is not from Texas, I will consider him an honorary Texan for receiving the Outstanding Television Writer Award at the 2009 Austin Film Festival. (Available on Netflix, for purchase on iTunes and Amazon Instant)
[Photos in the collage are promotional posters and stills from Arrested Development, Shotgun Stories, Extract, Awake, Slacker and All the Real Girls.]