Movies This Week: May 31 - June 6, 2013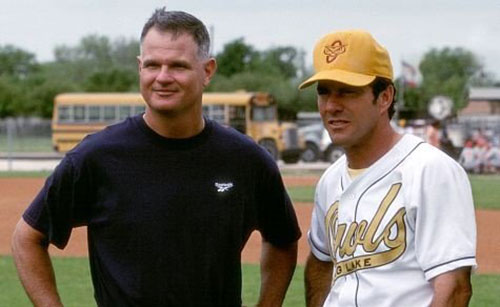 The Austin Film Festival (AFF) and Bob Bullock Museum's fourth annual Made in Texas Family Film Series continues this weekend with Texas native John Lee Hancock's The Rookie. Based on a true story, the film follows the story of Jim Morris (Dennis Quaid), a small-town baseball coach who has a chance at the major leagues. Hancock, who's also known for his award-winning film The Blind Side, will be on hand for a post-screening Q&A. This screening is free and open to the public, but you do need to RSVP here.
Texas documentary favorite Trash Dance returns for another week-long engagement with afternoon matinee screenings beginning Sunday at the Violet Crown Cinema. Don stated in his review, "In the Austin indie documentary and the dance performance it celebrates, the treasure isn't the trash -- it's the unlikely beauty of trash collection." City of Austin employees receive a $2 discount on ticket purchase at the box office or by phone.
My Facebook newsfeed has been abuzz with friends enjoying The Paramount Summer Classic Film Series, and this Sunday is The Paramount Kids Opening Day featuring The Adventures of Robin Hood and Looney Tunes. The Kickoff Party starts at 1 pm with crafts and games before the 2 pm screening of Robin Hood. For the Paramount Kids Classics movies, kids 18 years old and under receive $5 off the regular ticket price at the box office day of show.
On Monday at 7 pm, AFF joins forces with Stateside at the Paramount for this month's Stateside Independent screening of Elemental. This film documents three individuals around the world who are speaking about water and climate change. A post-film panel moderated by Cora Lennert of Keep Austin Beautiful includes director Emmanuel Vaughan-Lee as well as panelists Gina LaMotte of EcoRise Youth Innovations, Kathy Zarsky of HOLOS and others.
Austin Film Society introduces two new film series next week -- Marilyn Monroe series and the Summer Free for All Series screened in 35mm. Upcoming Marilyn-related films include the A&E documentary Marilyn Monroe: The Mortal Goddess on Tuesday at 7 pm at Alamo Drafthouse Village and a double feature on Wednesday at the Marchesa for Ladies of the Chorus and Fritz Lang's Clash by Night. The Summer Free for All starts with Woody Allen's raucous comedy, Everything You've Always Wanted to Know About Sex* (But Were Afraid to Ask), screening tonight at 8 pm and also Sunday at 2 pm at the Marchesa.
Movies We've Seen
After Earth -- Will and Jaden Smith co-star as a father and son stranded on an inhospitable planet -- Earth, over a thousand years after humans are forced to leave. Mike states in his review, "If you can ignore the many weak points in the story, it's a fun adventure that will play well to pre-teen boys. It just fails to engage the audience with a strong plot, tease the intellect with finer points of story detail, or move the viewer emotionally." (wide)
Frances Ha -- Noah Baumbach (The Squid and the Whale, Greenberg) directed and co-wrote this light-hearted comedy with star Greta Gerwig about a young woman who has dreams of being a dancer. The problem is that she's not making any progress in achieving her goals. Jette says, "This is a charming look at female friendships, capturing twentysomething dilemmas without being precious or annoying." Look for her review this weekend. (Arbor, Violet Crown)
Now You See Me -- At first glance this movie appears to be a young Rat Pack version of the Ocean's Eleven heist-film franchise but with a more serious tone. J.C. says, "Great cast and fantastic dialogue -- it has some really cool moments before it kind of fizzles out in the end, but an entertaining movie overall." Look for his review this weekend. (wide)
Other Movies Opening in Austin
Love Is All You Need -- As if going through chemo treatments isn't enough, Danish hairdresser Ida (Trine Dyrholm) catches her husband in a compromising situation. While in Italy for her daughter's wedding, she must deal with her family as well as bitter widower Philip (Pierce Brosnan) in this comedy. (Arbor)