Movies This Week: April 12-18, 2013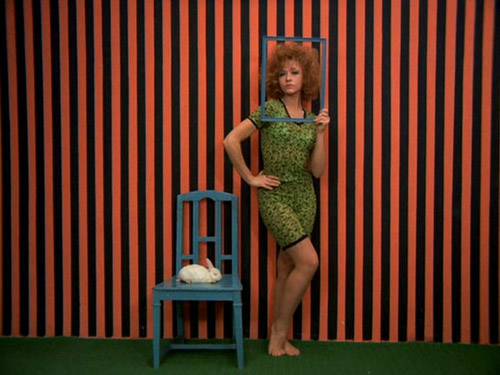 It's another so-so week for new releases, with one notable exception: To the Wonder. Terrance Malick fans shouldn't miss the great director's latest meditation on love and life; I also recommend it for adventurous filmgoers unfamiliar with Malick's sometimes enigmatic style.
Austin has two film festivals to choose from this week. The Austin Jewish Film Festival starts Saturday night and runs through next Friday, primarily at Regal Arbor. Read Chale's preview for more info and some recommendations.
For fans of Latino and indigenous films, the Cine Las Americas Film Festival kicks off on Tuesday and runs through Sunday, April 21. Now in its 16th year, the festival features a wide variety of movies from Latin America and the Iberian Peninsula, including the latest narrative films by breakthrough directors, studio releases, documentaries, short films, entertaining animation series, and youth films. Film passes -- a bargain at $80 -- are available now.
How's this for an intriguing film title: WR: Mysteries of the Organism. Presented by the Austin Film Society Essential Cinema series, this 1971 Yugoslavian/West German import (pictured above) has a no less intriguing premise, as described on the AFS website: "Freud, Marx, Stalinist sexual repression, Wilhelm Reich's theories of Orgone energy, a Russian skater, young Yugoslavian women in love...all combine in a visually exciting celebration of sexual freedom." The film screens on Tuesday at the Marchesa Hall and Theatre.
To entice off-centered fans, the Off-Centered Film Festival kicks off on Thursday with an Alamo Drafthouse Rolling Roadshow screening of the 1991 stoner-buddy comedy Friday in Republic Square Park. True to OCFF form, the event will feature brews from Central Texas' leading craft breweries, with brewmasters on hand. The hosts of KOOP Radio's Hip-Hop Hooray will be spinning classic hip-hop tracks to set the mood. (I'll admit this isn't my kind of event -- except, of course, for the beer. But it sounds like a very Austin-y good time for those who can name at least one Ice Cube album, which I can't.)
Movies We've Seen
To the Wonder -- An exquisitely dreamy look at love, loss and spirituality, Terrance Malick's new feature is the story of a young couple's rocky relationship and a priest's crisis of faith. Despite its confusing structure, I really like the film. As I said in my review, "To the Wonder is gorgeous, complex, tragic, sometimes confounding and, like all of Malick's work, definitely not for everyone. I mean this as a compliment." (Alamo Village, Violet Crown)
Other Movies Opening in Austin
42 -- This biopic tells the life story of Jackie Robinson, the first African-American to play Major League Baseball. (wide)
Baadshah -- Indian film megastar NTR Rao Junior heads the cast of this Telugu action comedy about an emerging criminal underworld leader who takes on a mafia don. (Tinseltown South)
Chashme Baddoor -- This Bollywood comedy is the story of three roommates in love with the same woman. (Tinseltown South)
The Place Beyond the Pines -- Filmmaker Derek Cianfrance follows up his 2010 hit Blue Valentine with this crime drama about a motorcycle stunt rider who robs banks to support his girlfriend and their new baby, until an ambitious rookie cop tries to stop him. (Alamo Slaughter, Arbor, Cinemark Hill Country Galleria, Violet Crown)
The Sapphires -- Set in 1968, this comedy is the story of four Australian Aboriginal women whose group The Sapphires becomes a pop-music sensation. (Arbor)
Scary Movie 5 -- In this latest installment of the questionably amusing Scary Movie comedy-horror franchise, a demon stalks a young family. The presence of Charlie Sheen and Lindsay Lohan could make this sequel genuinely scary. (wide)
Settai -- This Tamil crime caper follows three roommates who become the unwitting targets of a ruthless gangster. (Tinseltown South)
Trance -- Danny Boyle directs this thriller about an art auctioneer and criminal gang who enlist a hypnotherapist to recover a lost painting. (Alamo Slaughter, Arbor, Barton Creek Square, Tinseltown North, Violet Crown, Westgate)