Holiday Favorites 2012: Nathan Christ, 'Twin Peaks'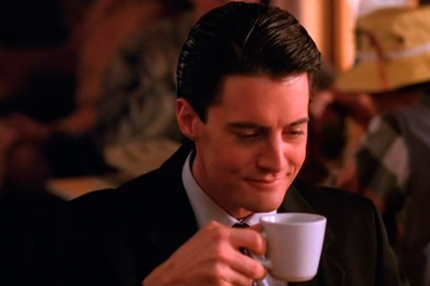 Welcome to Holiday Favorites, a series in which Slackerwood contributors and our friends talk about the movies we watch during the holiday season, holiday-related or otherwise.
This installment comes from Nathan Christ, director of the Austin music documentary Echotone. Here's his pick:
This holiday season, I'm re-watching Twin Peaks.
It's not a film per se, but a series of one-hour films, and it's pure cinema. It speaks about society in a magical and mysterious way. It's the story of a community and is bursting with melancholy romance, spirituality, and battling archetypes. Most of its characters seek to be good but are frequently disrupted by shocking bursts of evil and violence, which takes on a visceral and chilling significance for me in our recent times.
I watch Twin Peaks during the holiday season because it's a show that, while scaring me, likewise fuels my imagination and challenges my creativity.
Want to watch? Twin Peaks is available on DVD, and you can rent both seasons locally at both Vulcan Video locations. It's also available streaming on iTunes, Amazon and Netflix Watch Instantly. Relive the '90s with the show's trailer below.