Media Professionals Converge at Make Watch Love Austin Party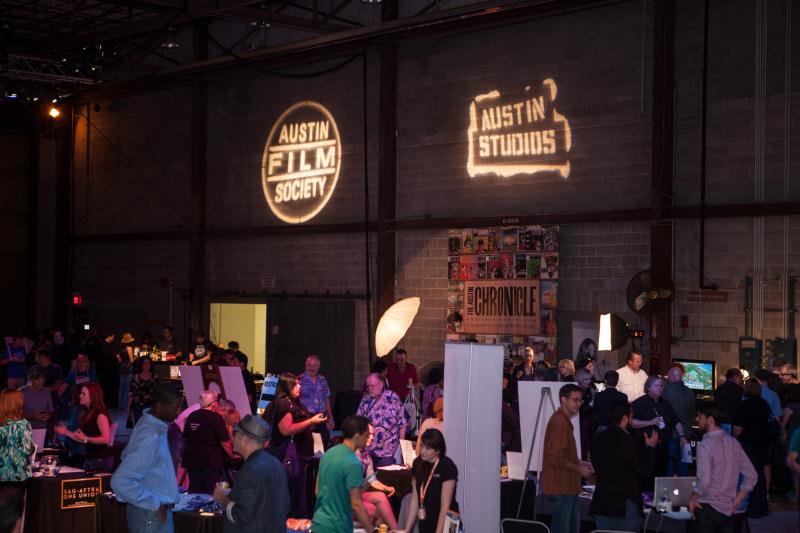 By Raven Parks
Early in December, the Austin Film Society was joined by nearly a thousand of its members and creative media people for the Make Watch Love Austin event. The event was designed as a creative industries expo, where Austin's film, music and videogame lovers and companies came to network and celebrate the expansion of Austin Studios by way of the old National Guard Armory. The recent acquisition of the old Armory, plus the bond Proposition 18 that voters approved in November, will allow Austin Studios to expand the organization and create a seventh production studio along with plenty of space that will house the offices of local creative companies.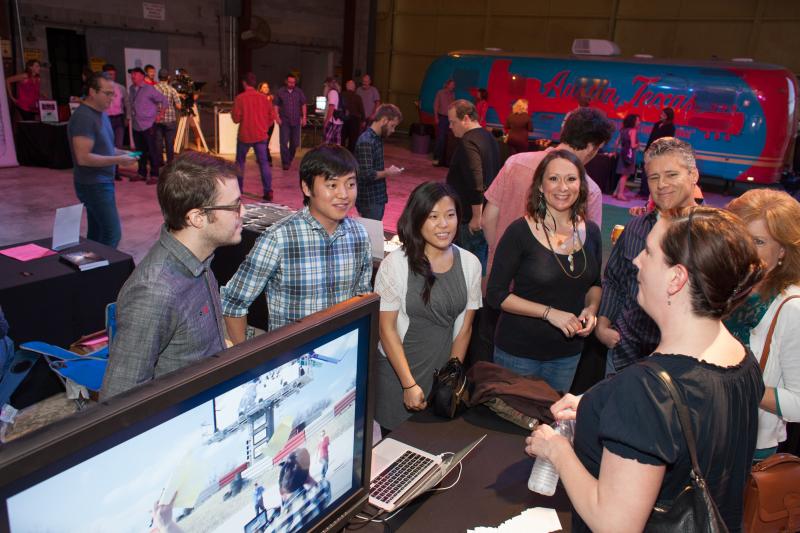 While the armory is quite large, there was plenty going on to fill the space. Prior to entering the massive hanger doors of the armory, partygoers were treated to food brought by some of Austin's local food trucks. With so many people there, many attendees wore stickers donning their affiliation with film, music, videogames, or even all three in order to assist them in networking with like-minded people. Numerous corporate sponsors set up booths or tents to share information with people that may not have been familiar with their company or just to update people on their latest projects.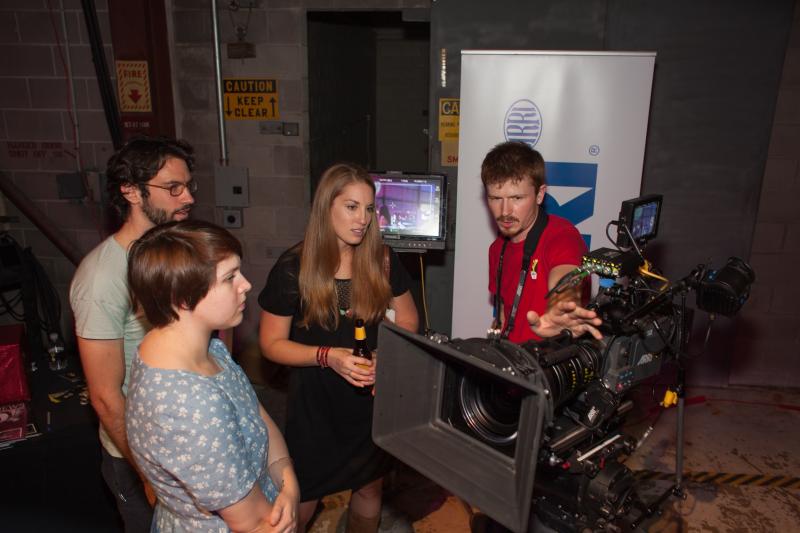 In addition, a number of rental houses had their latest equipment on display and available for testing. In particular, I enjoyed watching videogame developer Juegos Rancheros demonstrate their game, Johann Sebastian Joust, that had people running around in circles with PS3 Move controllers (sticks topped with glowing light orbs), trying to smack opponents' lights out.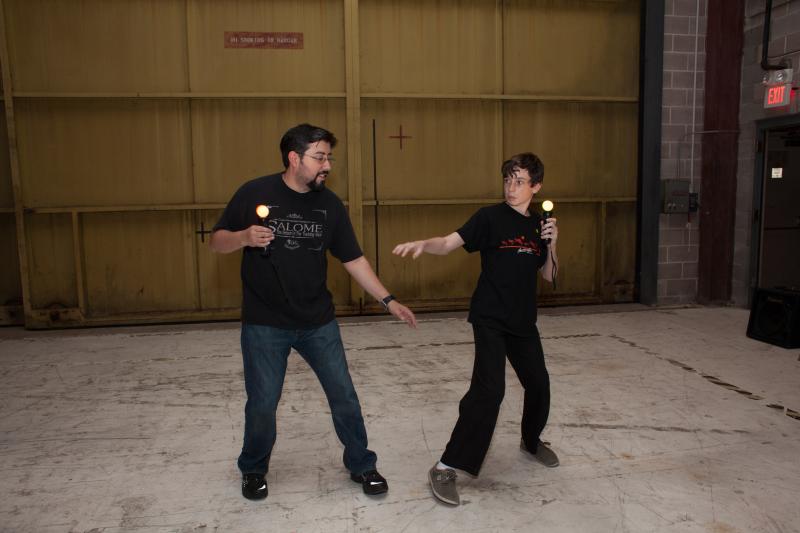 The Austin Film Commission had an Airstream onsite, Houndstooth had an interactive projection PLINKO board set up, and there was even a raffle to win a rental of an ARRI ALEXA camera package supplied through MPS.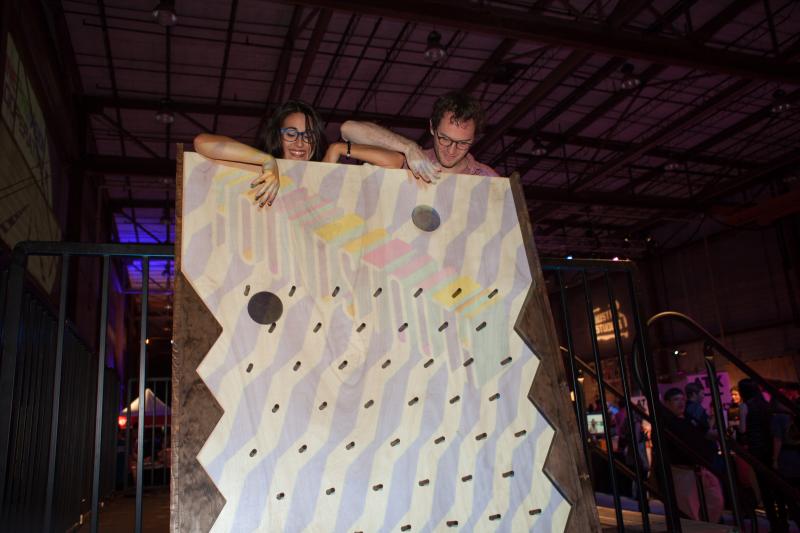 It may take a few years before the Armory's remodel is complete, but the expansion is going to be amazing. It should allow many more production companies to bring their films or television shows here. It was a fun evening at Austin Studios, filled with people that love creative media based entertainment and loaded with community supporters.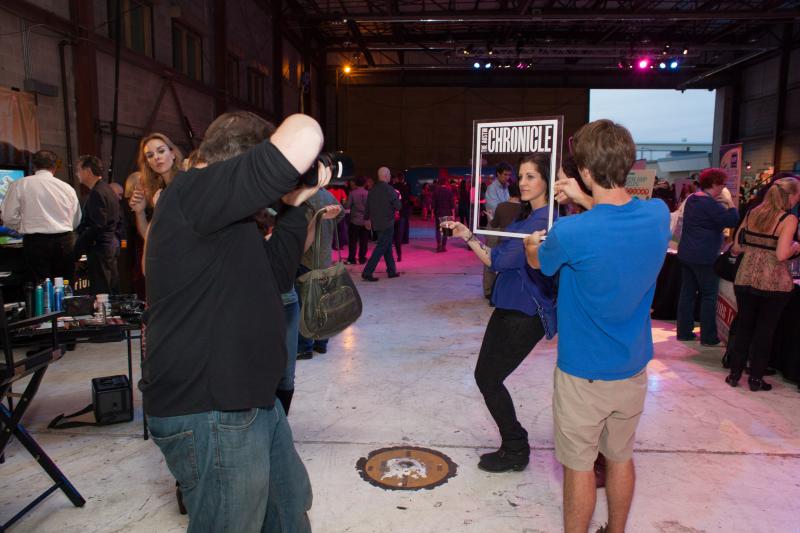 [Photos by Bronson Dorsey and DeAnn's Photography Studio]