Ready, Set, Fund: A Convergence of Mediums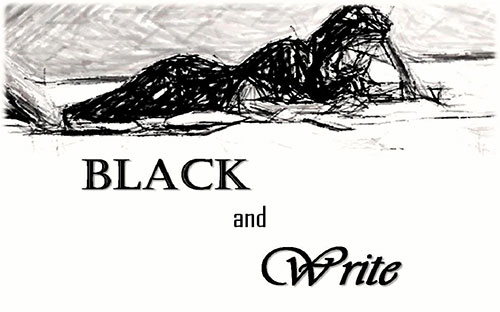 Ready, Set, Fund is a column about crowdfunding and related fundraising endeavors for Austin and Texas independent film projects.
The first anniversary of the "Ready, Set Fund" monthly feature was a few weeks ago, and reflecting over the past year I'm pleased by the personal connections I've made with local filmmakers whose projects have been featured. Several filmmakers have reached out often with invitations to set visits or simply to provide progress reports.
Last week I was invited to moderate a Q&A at a local fundraising event for Shane Hazen's movie Here/There/Now/Year Ago, which was featured in August's column. Funding on Indiegogo was extended through today (ends Wednesday, September 12, at 1:59 am CST), and last week's party at Club Deville featured live music as well as several stand-up comedians including lead actress Ashley Barnhill. Taking the stage after comedy talent was slightly intimidating, but Hazen and Barnhill were relaxed and receptive to my questions about their upcoming film project. I was impressed to witness the collaboration between the local comedy and film communities in the audience for this film project.
The documentary Black and Write, which is funding through September 30 on Indiegogo, also exemplifies a convergence between media. In this film, Author C. Mikki portrays the challenges of black authors and the publishing business. Find out more about this and other film projects currently funding after the jump.

After seven conferences over a period of 12 years, the Black Writers Reunion & Conference hosted its final conference in Fort Lauderdale on August 31, 2012. In Black and Write, Mikki offers a behind-the-scenes view of this historic event as well as personal stories from several authors in the publishing industry. The documentary profiles a range of experience, from unpublished authors ("Newbies") to authors of one to five books who balance a professional job with their writing career ("Hustlers") to authors with over 25 books published or over ten years in the industry ("Veterans").
Mikki has already been hard at work editing footage shot at the conference that occurred just a few weeks ago. Watch a recently released teaser below:
Former Austin Film Festival Film Program Director George Anson makes his film directorial debut with Spring Eddy, a narrative feature about an inept thief who gets stuck in the small town of Wynot, Texas. The film is funding through Thursday, October 18 on Indiegogo. Starring Gabriel Luna (Dance with the One) as Eddy, Spring Eddy is rumoured to be premiering soon.
Fans of the Austin music scene documentary Echotone will enjoy KLRU's latest music documentary series Hardly Sound, funding through Tuesday, October 2, on Indiegogo. Hardly Sound provides an unconventional insight into the underground music scene in Texas. Who would think that a former punk rocker enjoys birdwatching? Check out a clip of local artists The Bye and Bye below:
The Bye and Bye from Hardly Sound on Vimeo.
Other film projects currently funding this month:
Aliens Anonymous -- "A short film to make a feature film to make a sequel and save the Children of Plezoria." The film's characters include an exiled alien, a con man, and members of a support group. Perks at higher levels for backers include an opportunity to contribute writing, artwork or pictures to the film. (Indiegogo, ends Friday, September 28)
The Anachronist: A Steampunk Short Film -- Set in London at the turn of the century, two scientists must determine whether their time machine is a success or an experiment with devastating impact. (Kickstarter, ends Sunday, October 7)
I Came Back -- Eighteen-year-old Nathan Crowley returns from the dead as a zombie after being killed in a drunk driving accident. Nathan wanders his hometown to find the reason for his re-animation, while avoiding curious scientists and misguided fellow townspeople. (Indiegogo, ends Thursday, September 13)
The In Between Place -- Described as "a mix of The Goonies and Nightmare on Elm Street", main character Jesse steps up to lead a small group of kids to find out what is going on in their community. (Indiegogo, ends Monday, September 17)
Live Action Jem and the Holograms -- Local non-profit co-op filmmaking organization Homespun Horror is creating a live-action short of the cult favorite 80s cartoon Jem and The Holograms. Although the filmmakers have already met their modest fundraising goal, this project is worth mentioning for Jem fans. Backers who donate $25 or more will receive a Best of Homespun Horror DVD as well as a Jem-inspired art print and the opportunity to be an extra in the film. (Kickstarter, ends Monday, October 1)
My Darling June -- In this romantic short film, a character must overcome a mid-life crisis as well as his loneliness. Lead actor Brian Villalobos is also featured in The In Between Place, and the soundtrack scores are sourced from Joseph-Gordon Levitt's open-collaborative production company hitRECord. (Kickstarter, ends Monday, September 24)
The Space Between Us -- This short film portrays a young couple who make a difficult decision about a sensitive issue and must endure the impact of their actions. (Indiegogo, ends Friday, September 21)
Filmmakers may be interested in a crowdfunding project running through Friday, October 26, for CineMoco, a compact motor control dolly and slider for video and timelapse photography. Local company Cinetics, which was initially funded through a Kickstarter campaign last year, is creating new gear that is available at specific funding levels.
Have a project that you would like to be considered for an upcoming "Ready, Set, Fund," feature about crowdfunding and related fundraising endeavors for Austin and Texas independent film projects? Contact us with subject line "Ready, Set, Fund" if you've got a film fundraising project going on you'd like us to know about.