Network and Sharpen Skills Through Austin Film Meet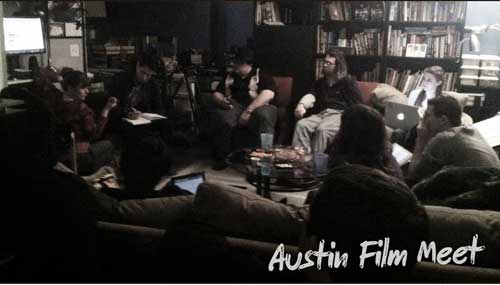 Austin boasts a wide range of networking opportunities within the local film industry, and a few years ago I joined Reel Women at their First Monday Mix at Opal Divine's Penn Field from time to time. Sadly Reel Women is no more, but from its more active members a new group has grown -- Austin Film Meet. Austin Film Meet is presented by the Association for Independent filMedia (AIM), which is focused on "facilitating opportunities for independent film, video and media makers of all types and skill levels ... by bringing people together to support, network, learn and collaborate."
The primary coordinator for the Austin Film Meet is H. Cherdon Bedford, a local actress and filmmaker whom I met at the Austin Film Organizations panel held at the University of Texas at Austin's Women in Cinema April meeting. I was thoroughly impressed with Bedford's enthusiasm and creativity. I was especially pleased and excited to hear from Bedford about Austin Film Meet and multiple networking and workshop opportunities offered for the local film industry. Two events are planned so far for June.
Austin Film Meet has taken over what was formerly the Reel Women First Monday Mix with its own mixer at Stompin Grounds Lounge, located at 3801 S. Congress Ave #116. The June Industry Mixer will be held Monday, June 4, from 7 to 9 pm. What is unique about this event is an open mic session that begins at 7:15 pm, allowing filmmakers, video professionals, actors, producers and anyone involved in the central Texas film industry to talk about themselves and what they can either help with or need assistance with.
Participants are encouraged to share whatever they like, including recent career milestones or film accomplishment. A few pointers from the organizers are:
Keep your spiel to 90 seconds
Practive what you're going to say as 90 seconds goes faster than you think it will
Bring business cards and be sure to introduce yourself to other attendees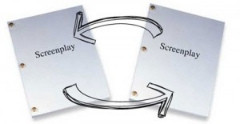 Another valuable upcoming event presented by AIM is the Wordsmiths Screenplay Critique Session on Sunday, June 3, from 5 to 7 pm at the Cherrywood Coffee House back patio. This session provides an opportunity for media writers and screenwriters to receive constructive feedback on their work through interaction with other writers. Categories welcome include short and feature film screenwriting; narrative and documentary writing; commercial, education, and web content writers.
Each writer is asked to bring up to 20 printed pages of a script or work -- longer scripts are acceptable, but reviewers are only asked to read a minimum of 20 pages. Reviewers then fill out constructive critique forms that are provided to writers to assist them on their works, whether it's completed screenplays, screenplay adaptations, documentaries and reality scripts, animation scripts, voice-over scripts, commercial scripts, rough drafts, treatments and organized outlines or beat sheets.
Wordsmiths is an Austin-based focus group for screenwriters, media writers and writers of all types of motion media. Events are produced by AIM and open to anyone with a drive to write.
For both these events it is recommended to double-check the associated web page in the event of any changes or updates. I personally look forward to attending these upcoming events not just for my professional development as a writer but also for the inspiration for this creative and dynamic folks involved within these groups.
[Images courtesy of and used with permission by the Association for Independent filMedia]