Texas at SXSW 2012: Amy Seimetz, 'Sun Don't Shine'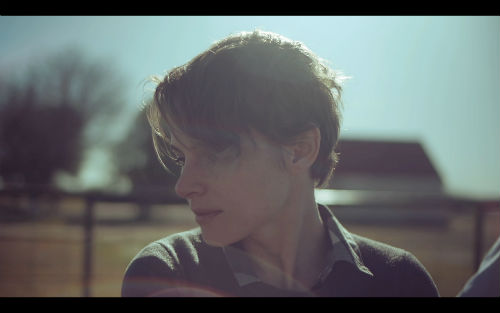 Native Texan Amy Seimetz may be familiar to Austin film fans as the winner of Fantastic Fest's Best Actress Award for her role in A Horrible Way To Die. Now she's back in town for SXSW to premiere her latest film, the thriller Sun Don't Shine, which she wrote and directed. If that seems like a vague Austin or Texas connection, keep reading, there's a veritable Who's Who to follow.
Describe Sun Don't Shine for us in a couple of sentences.
Two lovers on the back roads of Florida do very bad things. That is all I will tell for now ...

What's one thing about the movie that is going to make it impossible for people to resist seeing it?
Kate Lyn Sheil's and Kentucker Audley's performances are so complex, intimate yet explosive. I just finished my mix at Skywalker with Pete Horner and we definitely created a sonic rollercoaster to accompany Jay Keitel's iconic photography.

Is there anything the audience should know about the film before seeing it?
Absolutely not.

What are the Austin/Texas connections?
Mark Reeb, one of our executive producers and actors in the film, lives in Austin -- I worked with him on a film his wife Jen wrote called Possession. I met Kit Gwin, who lives in Houston, on Possession and stole her for my film because I thought she was funny, understood the bizarre, and I really enjoyed working with her.
I plucked a bunch of people from the crew and cast of A Horrible Way to Die to work on Sun Don't Shine -- Kim Sherman my producer, CNug Brown my sound recordist, Michael Wilson our assistant camera, and AJ Bowen, who also won Best Actor at Fantastic Fest 2010. Lanie Faith Marie Overton our production designer I met on You're Next, which was also a Fantastic Fest winner.
Another of our executive producers, Shane Carruth (Primer) and our editor David Lowery (St. Nick) are both brilliant Dallas filmmakers. I met Kentucker at SXSW when I was there with Alexander the Last and both Kate and I were at SXSW last year with Silver Bullets. Several of the musicians involved will be playing SXSW -- Cary Ann Hearst, John Garland (who is in a band with our producer Kim), Ben Lovett our composer, Nick Campbell ...

Who from the film will be in attendance at the screenings?
The entire cast and crew. I think everyone is coming.
Screenings for Sun Don't Shine on SXSW Schedule:
Saturday, March 10 at 2:15 pm, Alamo Drafthouse Lamar C
Sunday, March 11 at 11 am, Violet Crown 1
Monday, March 12 at 11:15 am, Violet Crown 2
Thursday, March 15 at 11:15 am, Alamo Lamar A
[Photo Credit: Amy Seimetz by Shane Carruth. Used with permission.]