Free Friday at Fantastic Fest: 'El Infierno' for Cine Las Americas Badgeholders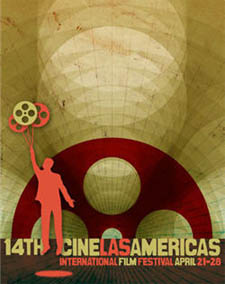 Couldn't get a badge for Fantastic Fest? If you were a Cine Las Americas badgeholder this year, you can see a free movie during the fest anyway, with the director in attendance.
I love it when film festivals collide this way; both fests bring outstanding international programming in a variety of genres to Austin. I also love free. I especially love it when there is free at a festival.
Tomorrow at 2 pm at the Alamo Drafthouse on South Lamar, Cine Las Americas is hosting a special screening of the Fantastic Fest selection, El Infierno. This is not on the Fantastic Fest schedule, so you don't have to worry about getting in a queue for the online ticketing system. This particularly screening is reserved exclusively for CLA badgeholders, so unless you also happen to have a Fantastic Fest badge, you will probably not be able to see this movie again anytime soon (El Infierno screens twice as part of the regular Fantastic Fest schedule).
The hitch is that you need to get to the theater on time and bring your badge from Cine Las Americas. If you're like me and attend a lot of festivals, you keep your badges, but then you have to find the right badge. To make it easier to find it, the badge has the 2011 Cine Las Americas poster on it, pictured here.
Just remember to leave plenty of time for parking -- it's only day two of Fantastic Fest so there is probably a full parking lot.