Photo Essay: 'Bernie' and Jack Black Sneak into Austin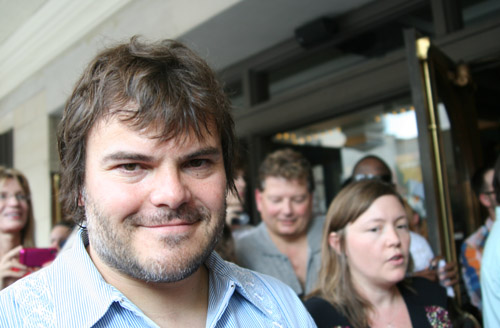 Last Sunday at the Paramount, Austin filmmaker Richard Linklater opened up what was originally a cast-and-crew screening of his latest movie, Bernie, to the public as a sneak-peek fundraiser for Bastrop wildfire relief. The dark comedy was shot in Central Texas, including Bastrop and Austin. At last count, I heard that the event raised more than $70,000.
I was on the red carpet to catch a few photos of Linklater and one of the film's stars, Jack Black, who attended the screening. I probably don't need to tell you that's Black in the above photo. A lot of fans showed up with items for Jack Black to sign, ranging from posters to shirts to guitars. He was very accommodating, as you can see below.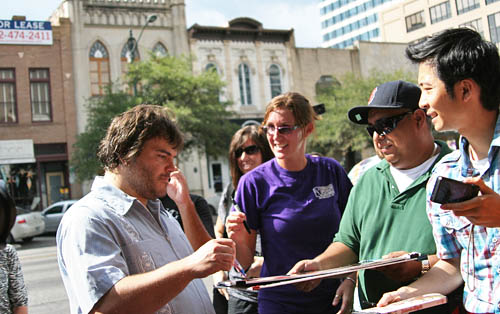 And once Black entered the Paramount, the crowd inside went wild: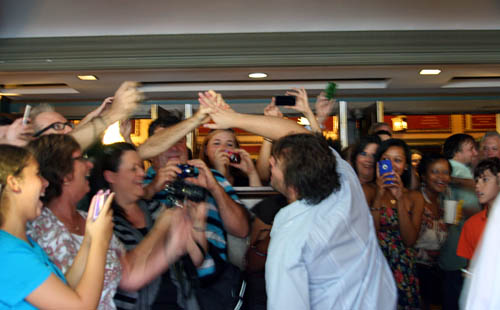 Richard Linklater was also on the red carpet, chatting with reporters: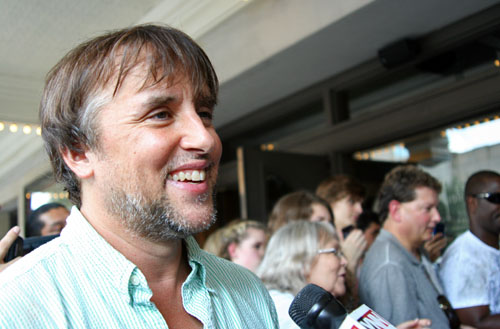 Before the movie started, Black read a few messages from cast members. To prepare for reading the message from Matthew McConaughey, he decided to get into character and therefore, began to unbutton his shirt.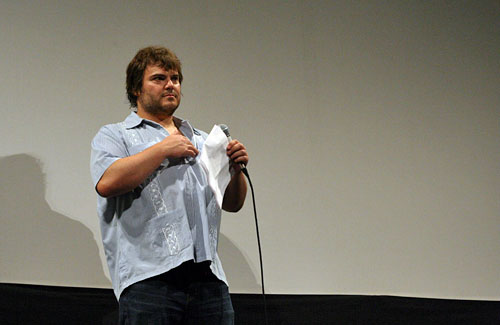 And here's one more photo of Linklater and Black introducing Bernie.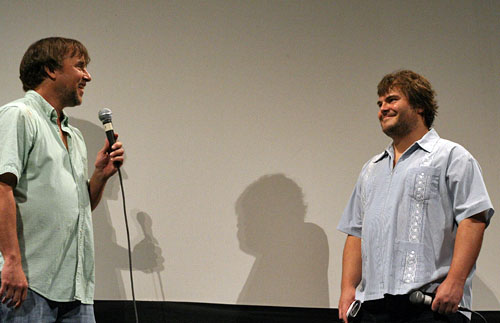 You can view my entire Flickr set from the afternoon for more photos of Black, Linklater and others. In addition, YNN's Victor Diaz was standing next to me on the red carpet and you can watch his coverage of the event. And if that's not enough Black and Linklater for you, last week I posted photos from the last time they were at the Paramount together, for The School of Rock premiere in 2003.
Bernie is expected to hit theaters in early 2012.