Eenie Meenie Miney Movies: March 2011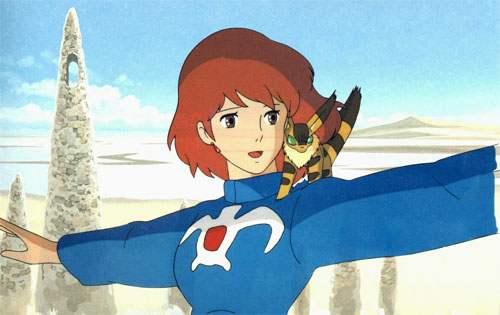 Notable Theatrical Releases in Austin (March)
Being Elmo: A Puppeteer's Journey (At SXSW, not rated) -- I had the good fortune to see Being Elmo at Sundance and I'm happy to say that if you're a Muppets fan, this is a real treat. (Even if you're one of those old school curmudgeons who don't dig Elmo.) I don't know what the festival's age guidelines are for admission but your best bet is probably to catch it on Wednesday, March 16, at the Westgate satellite screening, away from the crowds downtown.
Muppet Music Moments and Muppets: Commercials & Experiments (March 28-29, not rated, Alamo Ritz) -- Alamo Drafthouse is having a Muppet celebration of its own late in March and extending into April with a series of Muppet-related screenings produced by the Jim Henson Legacy and Brooklyn Academy of Music.
Rango (In theaters now, PG, wide release) -- Johnny Depp as an animated chameleon? What could possibly go wrong? Actually, the trailer is pretty entertaining, so I'm curious to see whether this turns out well. Read Mike's review for details.
Mars Needs Moms (March 11, PG, wide release) -– Adapted from a highly entertaining children's book by Berke "Bloom County" Breathed, which should make me happy, but this trailer doesn't inspire confidence. Rango is looking better and better every minute.
Diary of a Wimpy Kid: Rodrick Rules (March 25, PG, wide release) -- Hey, ever wonder what Steve Zahn was up to lately? No, me neither, but this sequel to Diary of a Wimpy Kid answers the question. I can't say I'll be lining up for this but if your kids enjoyed the first one it looks like a pleasant enough way to kill an afternoon.
Notable Home Video Releases
Bambi (Two-Disc Diamond Edition on Blu-ray)
-- Yet another re-release from the Disney vaults, available now.
Nausicaa of the Valley of the Wind
(March 8) -- A Hayao Miyazaki (My Neighbor Totoro, Kiki's Delivery Service) classic now on Blu-ray. Hopefully the rest of his catalog isn't far behind.
Pingu (Four Feature Set)
(March 8) -- This set compiles Pingu on Thin Ice, Meet Pingu, Pingu's South Pole Adventures and Chillin' With Pingu. If you haven't encountered this delightful stop-motion penguin and his nonsense penguin-speak yet, I highly recommend you get acquainted. This set is just ten bucks -– a steal.
Tangled
(March 29) -- I quite liked Disney's retelling of Rapunzel in the theater, and I'll buy anything that will add some variety to my four-year-old daughter's viewing repertoire, even if it is another princess movie.
Rocky & Bullwinkle & Friends: Complete 5th Season
(March 29) -- I was surprised by how much my own daughter liked Rocky & Bullwinkle season 1 (available on Netflix Instant). Maybe your kids will too.
Netflix Instant Pick:
Sesame Street: 20 and Still Counting -- Sesame Street fare is rare on Netflix Instant, so anything -– even a 20-year-old television special about the history of the show -– is a treat. Jim Henson was still alive when this got made, so it's even sweeter for vintage Muppet buffs.