Review: Cropsey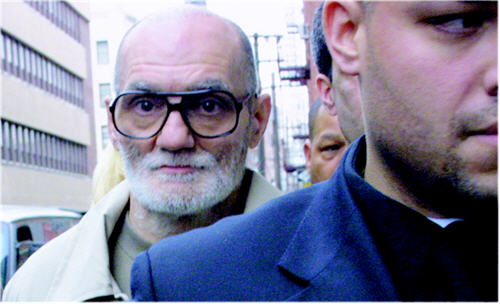 One of the most iconic devices in horror films is a maniac terrorizing a local town, the worst of which is one who preys on children. But what if the urban legend turns out to be real?
Filmmakers Joshua Zeman and Barbara Brancaccio explore a real-life horror story of a boogeyman legend come to life in Cropsey, a movie about a series of murders centering on an abandoned state institution on Staten Island, New York, the suspect, the victims, and perceived versus actual guilt.
The "Cropsey" urban legend is so pervasive in the Hudson River valley region of New York, even people in outlying areas are familiar with it. Details change, but the core is the same: there's a maniac, he's armed, and he hunts kids. From a time when it was still common for kids to spend hours on their own without adult supervision, such cautionary tales kept some of us who were old enough to leave our own yards to be just a little more careful. On July 9, 1987, Jennifer Schweiger disappeared, and suddenly the boogeyman was real.
Zeman and Brancaccio didn't have a lot of hard evidence to work with, and clearly state it was "hard to tell the facts from the folklore" but that's what makes Cropsey so provocative. A suspect is found with overwhelmingly circumstantial evidence, but no hard evidence tying him to either the initial crime, or to the increasing number of missing children linked to him.
As horror stories become clichés, Cropsey is a reminder that they have a very real foundation in fact, and lives and communities are forever altered by them. With the prevalence of slasher films as a culture we're desensitized, and documentaries like Cropsey are important as they keep the real-life horror in perspective. Zeman and Brancaccio could have focused more on the minor celebrity of being involved in a true crime saga, or the original urban legend. Instead they use the legend to focus on the suspect, the victims, and the Staten Island community at large, both today and in the late 80s -- at the height of the satanic cult scares and the start of milk-carton kids -- keeping the focus on the real tragedies: lost children that every effort to resolve the mystery will not bring back.
Cropsey is unsettling, because it's so easy to relate the mass condemnation and the horror, but so few facts that support public opinion. In film and in real life it's an all too common scenario, guilt by suspicion, but there's enough reasonable doubt it's chilling. And that's one of the most terrifying things of all.
Austin Connection: Cropsey played Fantastic Fest 2009. The documentary is playing at the Alamo Ritz for a special engagement today through Wednesday.
[Photo courtesy: Staten Island Advance]