Cinema East: New Free Summer Film Series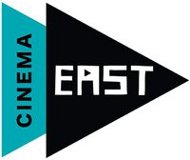 If you look at our Guide to Free (and Cheap) Summer Movies, you might notice that nearly all the events listed are being shown west of I-35. East Austin is finally getting a free film series this summer ... one with a heavy focus on Austin-made movies, too.
Cinema East plans to show movies on alternate Sundays, starting June 13 and running through September. The venue is an outdoor setting -- a lot at 1522 E. 12th Street adjacent to Baby Blue Studios. Bring blankets and lawn chairs. A number of food vendors will be out there for the screenings: Karibu Ethiopian Restaurant, Mama's, Frank and Daily Juice. The evening starts cranking up around 8 pm and the movies begin at 9 pm.
Ondi Timoner's documentary We Live in Public, which played SXSW 2009 (Jenn's review), is the first film on the schedule (June 13). Here are the other scheduled films, many of which have local ties:
June 27 -- The Fearless Freaks, a documentary about the Flaming Lips from former Austinite Bradley Beesley. The film played SXSW in 2006.
July 11 -- Cinematic Shorts Night, which includes films by Lena Dunham (whose feature Tiny Furniture played SXSW this year) and Bill Plympton.
July 25 -- Bryan Poyser's Lovers of Hate, shot partially in Austin, which played SXSW this year and will be playing at Alamo next week. Read my review.
August 8 -- Cummings Farm, which Jenn Brown reviewed at Austin Film Festival in 2009. Screenwriter/actor Ted Beck is from Austin.
August 22 -- Earthling, from Dallas filmmaker Clay Liford, which played SXSW this year. Read Jenn's review and interview (sort of) with Liford.
September 5 -- Trinidad, the documentary about the "sex-change capital" in Colorado, directed by Austin filmmakers PJ Raval and Jay Hodges.
Cinema East is produced by Scott Jawson and curated by Maggie Lea. They urge you to get to the screenings early as seating is limited. For updates to the schedule and related events, you can follow Cinema East on Facebook or Twitter.