New Film Series: The Mexican Revolution Films of the 70s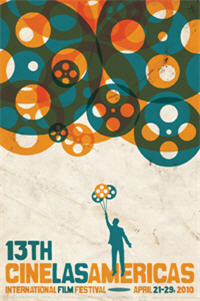 Did you know that 2010 marks both the 200th anniversary of Mexico's independence and the 100th anniversary of its Revolution? I didn't until this year's Cine Las Americas International Film Festival.
To celebrate the dual anniversary, Cine Las Americas is programming related free movies and Mexican films in general for the rest of the year, starting with a four-film series co-presented by the Harry Ransom Center.
"The Mexican Revolution Films of the 70s" includes four rare features by influential directors that explorethe Mexican Revolution and other national realities from a period of unprecedented latitude. Here are the four films and the descriptions from the Cine Las Americas website:
All films are free and in Spanish with English subtitles The series takes place every Thursday night at 7 pm throughout May in the Charles Nelson Prothro Theater at the Harry Ransom Center.