Cine Las Americas 2010: Day 5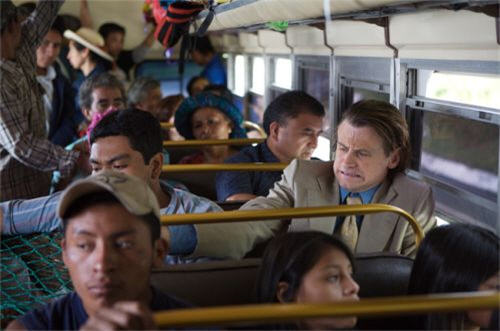 Sunday ended up being a very short one at Cine Las Americas for me, but not for lack of good films to watch. I did catch Looking for Palladin, starring Ben Gazzara as a former actor working as a cook in small-town Guatemala when a slick Hollywood agent Josh (David Moscow) comes to town to sign him on to a new film. A "locals vs city slicker" premise is just the backdrop for complex relationships and backstories. Moscow deserves recognition for playing to a bluetooth prop for the first half of the film, while usually in crowded scenes. Yeah, he plays That Guy.
I stuck around to re-watch some of the great shorts in the narrative competition. I said it on Twitter and I'll say it again; that's a reel worthy of a Fantastic Fest program, with provocative and genre stories, including Austinite Miguel Alvarez's Mnemosyne Rising and Joaquin Baldwin's short, intense Sebastian's Voodoo. I definitely want to see more of their work.
Today I wish I could clone myself to be at both the Regal Metropolitan and at Alamo Drafthouse on South Lamar. But I can't. That doesn't mean I don't have recommendations for you: