Cine Las Americas 2010: Day 4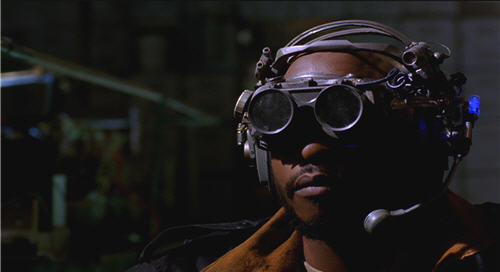 I think I may have made another convert for Cine Las Americas tonight. Well, technically this morning. I took a cab home because I use public transport and Capital Metro stops running near the Regal Metropolitan before the 8 pm is out, so I had to cab it back home. I missed tonight's party, but I like my sleep, something I've been missing a lot of lately. On opening night I had been Miz Cranky Pants big time, and I don't want to do that again.
Anyway, the cab driver was interested in the marquee sign, so I told him about it and he seemed very interested. Maybe he'll be at the Regal Metropolitan on Sunday, or he may go to the Mexican American Cultural Centers for the free screenings there.
It was a good day; I caught most of the Hecho en Tejas shows, from The Red Queen to Shades of the Border, a documentary that started off focusing on the problems of adopting orphans of Haitian descent in the Dominican Republic, but ended up covering the racial and ethnic issues on the Dominican side of that border.
I finally got a chance to see Mnemosyne Rising, a SXSW short by Miguel Alvarez. I'm so glad I did. Alvarez is one to watch. It's a great example of how Cine Las Americas is as much about the works and not just issues or experiences of those who are Latino or indigenous to the Americas.
Back to shorts: Sebastian's Voodoo, the short before Oveja Negra (Black Sheep) was even better than I anticipated. It's very short, to the point, but very memorable. Again, Fantastic Fest fans, you just missed a great short.
I'd write more, but I'm tired. So without further ado, here are Sunday's highlights:
Panorama Narrative Shorts includes several eye-opening short films from around the world.
Rebecca Cammisa's Oscar- and Spirit- nominated Which Way Home plays again. I can't recommend this enough.
The Narrative Shorts competition plays, including the hauntingly memorable Cerro De La Cruz, with gorgeous panoramic shots with sound design that will make you rethink the artistry of sound and images. It also includes other shorts I've raved about, so this is a must-see screening.
La Vida Loca is a documentary about Salvadoran gangs that began emulating South Central LA gangs but have now surpassed them.
Cine Las Amercas runs through Thursday.