Cine Las Americas 2010: Day 2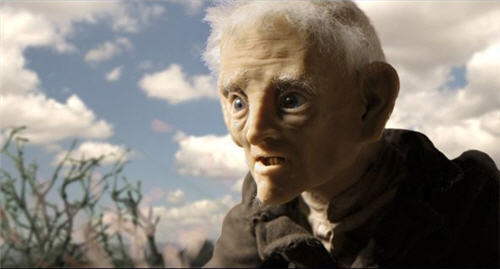 Partly because I just love Alamo South Lamar, and partly because it's so close to my home, tonight was an Cine Las Americas Alamo night. I started with Tom Zé: Astronauta Libertado, a chaotic documentary about a pioneering pixie in Brazilian music. At 72, Tom Zé has more energy than a sugar-doped child, and makes for a fascinating subject, despite some speaker flaws (that were resolved, thanks Alamo staff).
The next screening started with the Mexican Academy Award winning short Jaulas (Cages). Juan José Medina's twisty and dark animated fairy tale (pictured above) is worthy of a Fantastic Fest slot, but to say more would spoil it for you.
It was an excellent setup for El Bosque (The Forest), another creepy fairy tale-esque film. El Bosque is a slow-burn feature, and not for the ADD crowd. But if you have some patience, it's worth the watch.
Tomorrow the only CLAIFF venue is the Metropolitan, so you know where to find me. Highlights include:
El Informe Toledo (The Toledo Report) screens a second time if you missed it on Thursday.
El Regalo (The Gift) is one film that programmer Jean Lauer was excited about, so I'll be seeing that as well.
Oscar and Spirit award-nominated doc about child immigrants Which Way Home is a must-see.