Cine Las Americas 2010: Day 1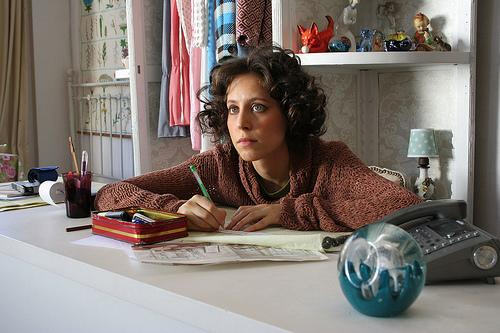 The 13th annual Cine Las Americas International Film Festival kicked off last night with Amorosa Soledad (Lovely Loneliness), an Argentinean answer to mumblecore featuring a broken-hearted hypochondriac taking a vow of solitude but finding that life gets in the way. Starring Inés Efron, nothing much happens, but it's a pretty 82 minutes anyway. Amorosa Soledad features a cameo by Ricardo Darin (Nine Queens), who also stars in The Secret in Their Eyes, which will have a theatrical run in Austin this summer.
Today's Cine Las Americas lineup includes screenings at Alamo Drafthouse on South Lamar, the Mexican American Cultural Center and two screens at Regal Metropolitan. The Regal Metropolitan is the place to be today, and here's a preview of the choices you'll have to make there:
Fantastic Fest 2009 short Attack Of The Robots from Nebula 5 is playing before Rafi Mercado's Miente (Lie), an avant-garde tale mixing fantasy and reality.
Cerro De La Cruz, a hauntingly well-crafted short that is worth seeing on its own, plays before Quanto Dura O Amor? (Paulista).
Ser y No Ser, the provocative doc about gender identity in an era and culture not known for tolerance, plays with Hecho en Tejas short Amateur.
The Toledo Report explores the life of Mexican graphic artist Francisco Toledo, focusing on his prints based on Franz Kafka's A Report for an Academy, while mixing animation with cinematography to explain the artist's works.