Frank Calvillo's blog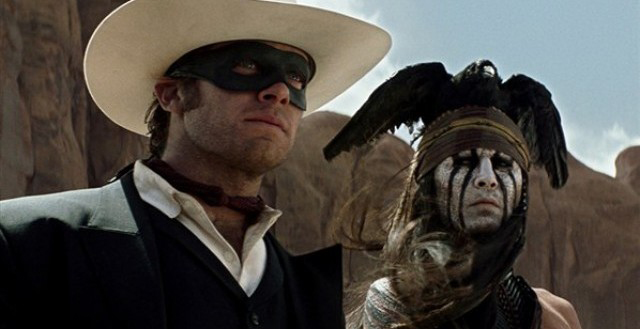 Summertime at the movies typically spells excitement for some and skepticism for others. With most films coming from some previously existing property, it seems like audiences don't seem to have much cinematic choice during prime moviegoing season. So rather than just accept whatever the studios force upon you this month, here are some alternative choices to help make it through.
In theaters: The Lone Ranger (7/3)
Adding to the list of Johnny Depp's wacky assortment of characters this summer is his big-screen take on Tonto, the Native-American sidekick from the TV series The Lone Ranger. Starring alongside Armie Hammer (The Social Network) as the titular crime-fighter, Depp and the filmmakers seem determined to transform a beloved classic about the West's take on law and justice into 21st-century summer gold.
Antidote: Dark Shadows (2012)
If Depp is content on producing/starring in movie remakes of his favorite TV shows, then its best to revisit 2012's harshly judged Dark Shadows (Elizabeth Stoddard's review). Based on the campy supernatural 60s soap opera, the film tells the story of Barnabus Collins (Depp), an 18th-century playboy who is transformed into a vampire after breaking the heart of a witch, and is entombed for two centuries before being released. Many were no doubt exhausted by Depp's collaborations with director Tim Burton, yet Dark Shadows provides them with their most entertaining vehicle in years. While the film temporarily loses focus during the second act, its many virtues save it. The production design is a true wonder, the tongue-in-cheek humor is ripe, the chance to see Depp act opposite some of today's foremost leading ladies (Michelle Pfeiffer, Eva Green) doesn't disappoint and the ending is delightfully overblown gothic soap opera.