SXSW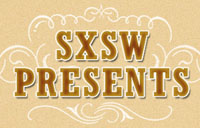 If you live in Central Texas and get KLRU-TV (the local PBS affiliate), you can catch the new season of SXSW Presents tonight at 9 pm. Each week, you can see a good documentary or feature that deserves more attention/a wider release. Most of them played SXSW in previous years.
Tonight's film is Stephen Tobolowsky's Birthday Party, a documentary that I reviewed during SXSW in 2005.
The next two films on the schedule have an Austin slant and I can't recommend them enough: Last Days of the San Jose on Oct. 10 and Viva Les Amis on Oct. 17.
After each film, a panel of learned and interesting filmmakers and local film community people will discuss the film briefly. This means me! I'll be appearing on the show in the panels for Dreams of Sparrows, playing Oct. 24, and Barbecue: A Texas Love Story, date TBD. You know I'll remind you again as we get closer.
Full schedule is available in this week's Austin Chronicle.