Photo Essay: Slackerwood Sneaks into The Highball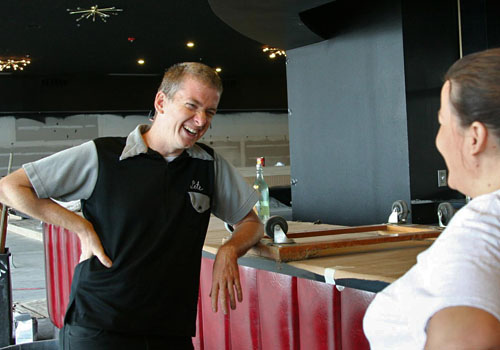 Over the weekend, all three of us -- Jenn, Debbie and myself -- got a tour of the Highball, the diner/lounge/fun space that Tim and Karrie League are opening mere yards away from Alamo Drafthouse on South Lamar. Fantastic Fest will hold several events in the space, and once it's open, we can expect more movie-related events there too.
Tim showed us the work in progress and explained what would happen next, where things would go, and how sparkly and retro the place would be when it was done. By now, you can probably find even more complete photos of further improvements, but I thought you'd like to see what we saw anyway.
First of all, I have a weird fixture fixation, so I got a kick out of the overhead lights in the main room: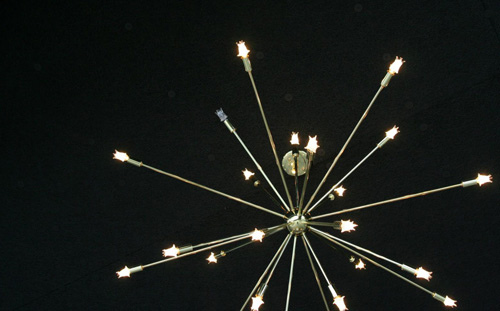 The Highball has a few vintage bowling lanes (which I saw years ago when they were the Rock'n'Bowl lanes in New Orleans):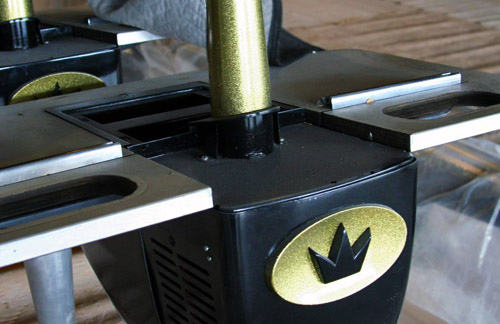 Will they hang curtains over the big windows, or leave them unblocked so you can see the Austin skyline? Tim says they're still deciding.
The karaoke rooms are in differing sizes and each one has a theme. This will be the "New Wave" room: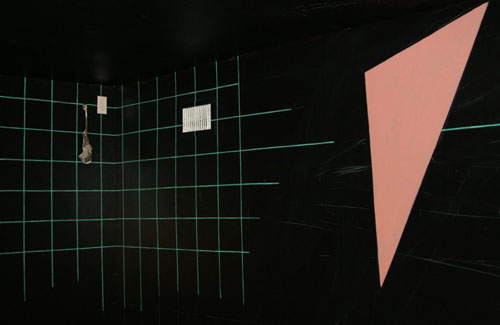 I particularly liked the 1970s-style groovy karaoke room, with lots of groovy wall designs: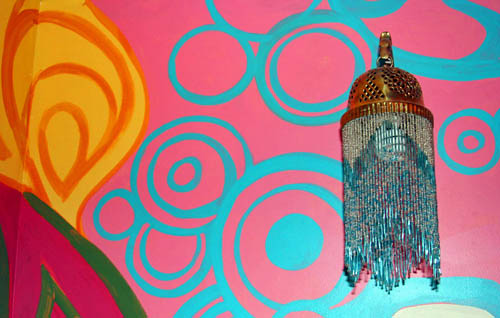 The "Xanadu" room hadn't been decorated yet except for the mirrored ceiling: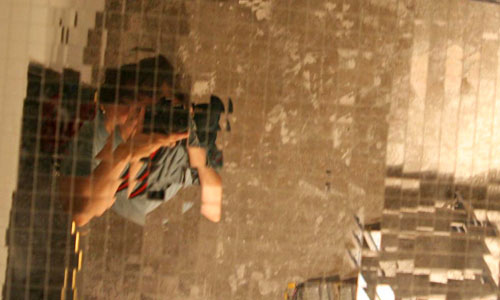 Back in the main area, red leather booths are being set up under this line of mirrors: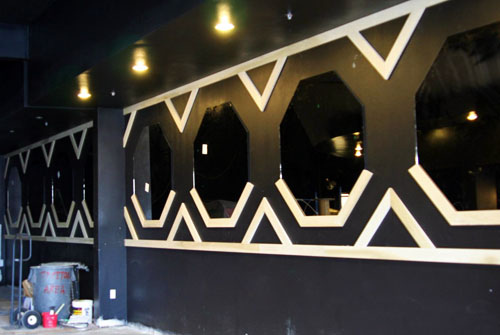 And although it wasn't quite finished, I was still able to admire the big central bar in all its glory: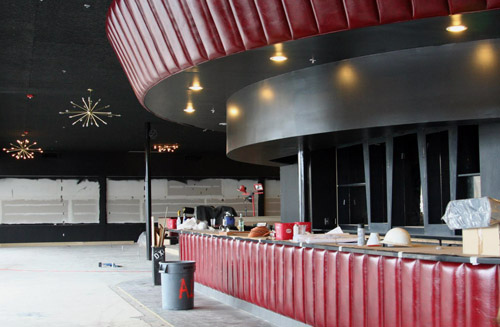 You can see more details from our tour in our full Flickr set.
For up-to-date info about the Highball, check out their blog. The Highball will be open during Fantastic Fest for festival participants -- the opening date for the general public has not yet been set, but is expected to be sometime around mid-October, if all goes well.