University of Texas Club
in
Address:
2108 Robert Dedman Drive, Austin, TX 78712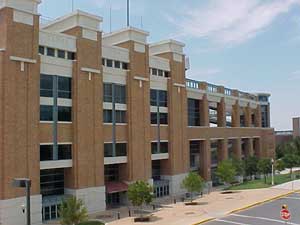 The University of Texas Club is located on the sixth and seventh floors of the East Side of the Darrell K Royal - Texas Memorial Stadium on The University of Texas campus.
The Club opened its doors in November 1998, upon the completion of the stadium addition. The unique Texas-style decor and abundant Longhorn Memorabilia make the University of Texas Club a casual yet elegant gathering place for members. The Club also offers a selection of private rooms, which can accommodate up to 300 guests. Additional amenities are available to accommodate various meeting and reception needs.