'Be Here to Love Me' Screening to Benefit Local Charity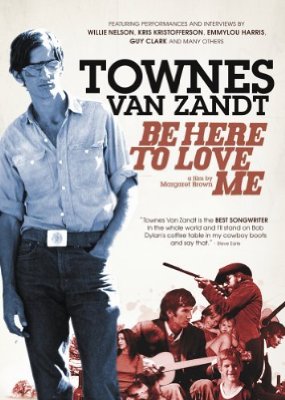 Be Here to Love Me, by Austin-based filmmaker Margaret Brown, documents the life of Texas singer/songwriter Townes Van Zandt through a series of interviews with family and friends along with his own home footage. This film screened at the 2005 SXSW Film Festival as part of the 24 Beats per Second Series. Several Texas musicians contributed to this film, including Guy Clark, Joe Ely, Willie Nelson, Kinky Friedman, and Lyle Lovett. I've not seen the film yet, but there's a great opportunity coming up to watch the movie and benefit a local organization.
The screening on September 10 at 7 pm at the Alamo Drafthouse Ritz is a benefit for Austin Bat Cave (ABC), a nonprofit organization that provides children and teenagers (ages 6–18) with opportunities to develop their creative and expository writing skills through their free programs. Their volunteers provide one-on-one afterschool tutoring and support local schools through programming.
This event includes a post-screening party and 'A Conversation with Filmmaker Margaret Brown' for attendees, so get your tickets online now before they are sold out.
Check out Joe O'Connell's review of Be Here to Love Me from the Austin Chronicle.