Photo Flashback: Rodriguez Pop-Up Museum at SXSW 2015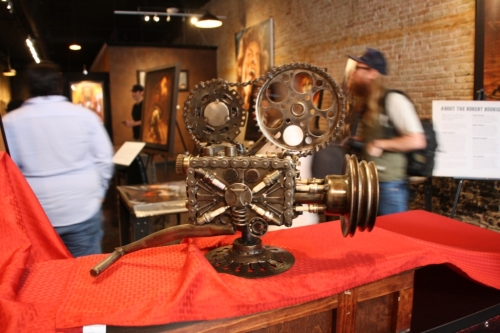 One of the many interesting events to spring up around South by Southwest in recent years is the Robert Rodriguez Museum, a pop-up gallery first appearing in 2014 in which Rodriguez exhibits pieces from his collection and the Frazetta family collection, which he now curates. Most people know Rodriguez only as a director, but film is only one of his creative outlets, and the tours he conducted at SXSW this March provided an enlightening peek into his creative process.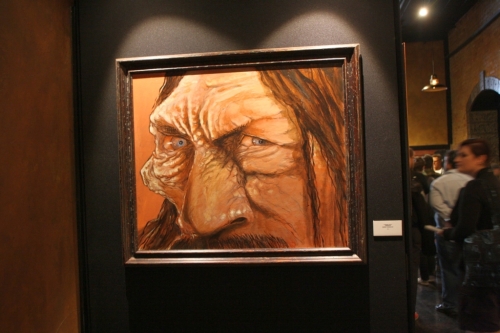 Frank Frazetta was one of the most prolific fantasy artists of the 20th century, and his influence on popular culture cannot be understated. Illustrations on hundreds of book jackets and magazine covers influenced the imaginations of filmmakers like Rodriguez and their decisions on everything visual, from casting and costuming to set design based on the mental images they had formed as children reading these books. [Editor's note: If you don't know Frazetta's trademark style, go eat at a Conan's Pizza in Austin and look at the walls.]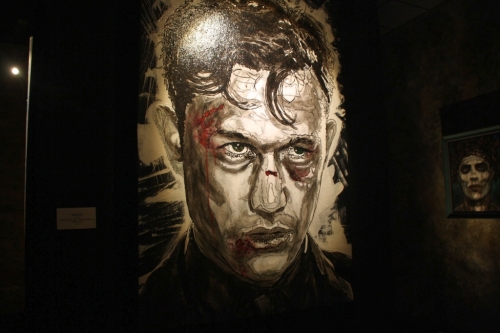 Rodriguez developed a friendship with Frazetta, who created posters and video covers for his films. Having acquired a significant collection of his own, the director now works with Frazetta's family to display the artist's works and generate funds for their ongoing preservation. Ultra high-quality limited-edition reproductions of selected works are also sold to support the collection.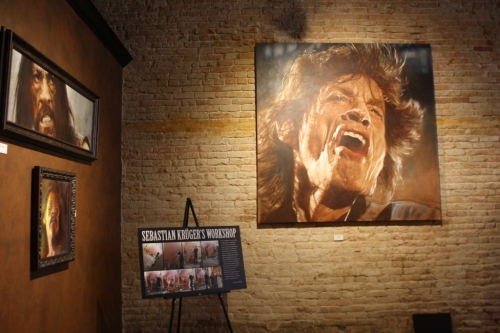 Rodriguez's passion for the art was clear as he recounted conversations and explained the setup, and that carries over to the non-Frazetta portions of the museum. Pop artist Sebastian Krüger is Rodriguez's art instructor, and the Austin filmmaker described for us the ways in which his work has improved thanks to their work together.
In addition to props and sculptures from his films, the pop-up museum included self-portraits created in collaboration between Rodriguez, Kruger and the stars of his films who are asked to paint their characters. Their interpretations are then superimposed with character art from the two to create the final work. Two portraits are made of each actor: one for Rodriguez, and the other for the actor to keep. On display were canvases painted by Salma Hayek, Bruce Willis, Joseph Gordon-Levitt, Lady Gaga and a number of others.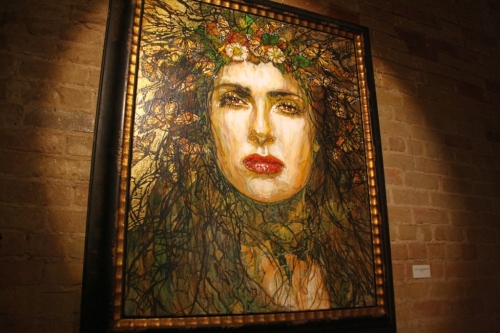 This was one of the coolest experiences I've had at SXSW, though at times frightening, thanks to the incredibly lifelike Predator mask, or the menacing life-size statue of Marv, gun in hand. I'm already in anticipation of the pieces to be included next year. You can see all my photos in the Slackerwood Flickr stream. You can also view more of Frazetta's work at the official Frank Frazetta site.