Noir City Austin 2015: Sunday Dispatch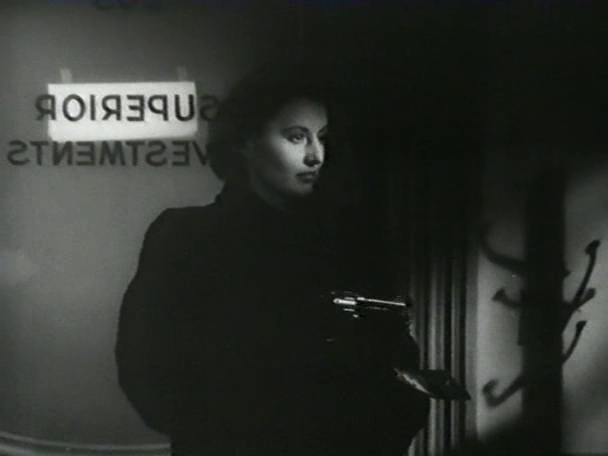 There was a definite sadness on Sunday, the third day of Noir City Austin, as I made my way to the seat at Alamo Drafthouse Ritz that I had occupied all weekend. The film festival was coming to a close and my trip to Noir City was almost over. The crowd had shrunk, but those who remained were hungrier than ever for more Cornell Woolrich adaptations.
The first selection of the day featured another standout performance by Edward G. Robinson, an actor I always tend to typecast, yet am continuously surprised by his strong range and characterizations. In Night Has a Thousand Eyes (1948), Robinson plays John Triton, a phony psychic who one day realizes he has developed actual powers. As his ability to predict accidents and deaths grows stronger, his newfound gift becomes a curse, which starts to eat away at him.
I'm always intrigued when I encounter a noir offering which plays with the supernatural a bit. In fact, two of last year's selections -- (Repeat Performance (1947) and Three Strangers (1946) -- balanced the two worlds perfectly and have since become two of my favorite noir selections. Night Has a Thousand Eyes fits perfectly into that mold by playing with ideas of chance, fate and whether ordinary beings have any say in such areas. There are no typical villains or dangerous women per se in this movie, which delves into the supernatural. Yet films such as Night Has a Thousand Eyes contain their own kind of special darkness, which is both menacing and fascinating all at once.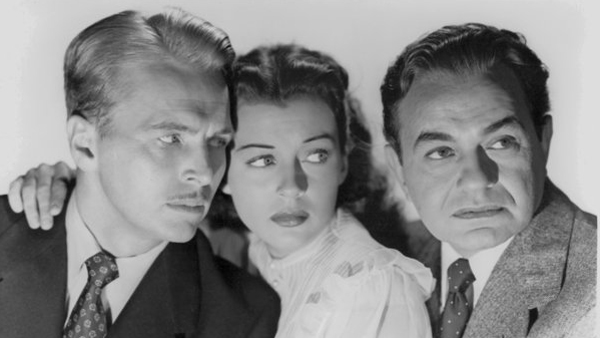 When I'd heard that a Barbara Stanwyck film was going to be screening at this year's festival, I (along with probably every other attendee) was excited, to say the least. It's always a pleasure to watch one of the greatest actresses in film history on screen, but watching her in a noir setting is a thrill like no other.
In No Man of Her Own (1950), Stanwyck plays an expectant single mother who takes the identity of another pregnant woman following a fatal train accident. After settling herself into the dead woman's new family, it isn't long before her past comes back to haunt her.
The plot of No Man of Her Own sounds very much like the kind of soapy fare popular in the day, yet Stanwyck's unsurprisingly astounding work elevates the film to a level of fear and torment that it might not have reached in the hands of anyone else. The film was given a frothy remake in 1996 as Mrs. Winterbourne, which starred Shirley MacLaine. Yet despite all the re-workings of Stanwyck films that exist out there, not one has ever managed to make an impact without her irreplaceable presence.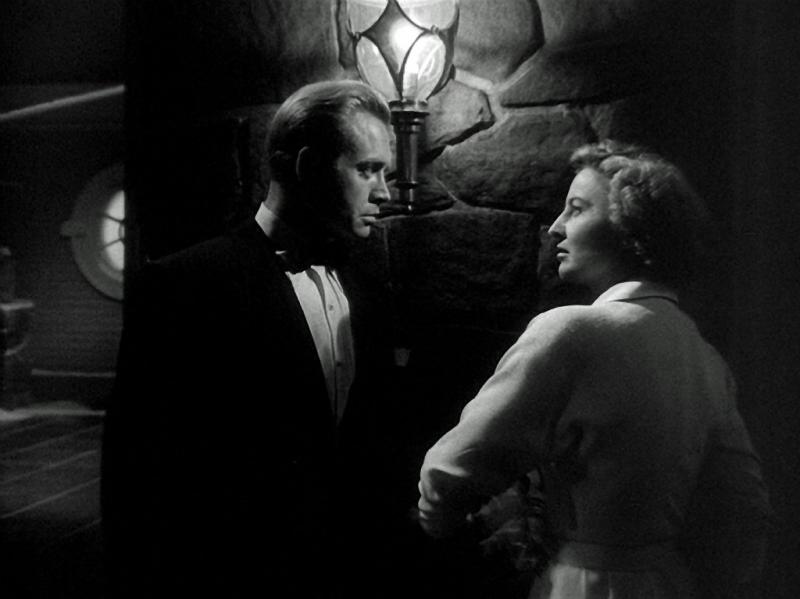 Never Open That Door (No abras nunca esa puerta) and If I Die Before I Wake (Si muero antes de despertar)
One of the most anticipated screenings of the festival was this pair of short Argentinian films from the 1940s, both adapted from Woolrich's short stories. Throughout the screening of the 1952 films Never Open That Door and If I Die Before I Wake, we saw a man avenge his sister's death, an old blind woman search for the son she once knew and a boy confront a real-life monster. Not only do these films contain heavy themes of vengeance, redemption and even pedophilia, but the strength of these characters and their respective stories felt so captivating that it almost seemed like a completely different Woolrich.
Free from the confines of Hollywood, these international adaptations saw Woolrich's work come to life in ways much more vivid and compelling than anything before them. The films could indeed be called noir, but they seemed to exist in a world that defied classification. There was something magical and surreal about the stories themselves and the way these filmmakers interpreted them that made their elements of tension and absolute fear all the more powerful.
The screenings of these films was a rare treat. In fact, Eddie Muller informed us that this was only the second screening of these particular films in the United States. Their appearance at Noir City is an early step on a long road to the rediscovery of some of the finest international thrillers ever made.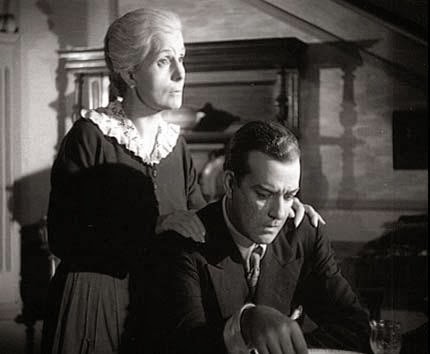 I was so glad to discover that the eternally underappreciated thriller The Window (1949) was chosen as the festival's closing feature quite simply because it it one of the greatest exercises in noir tension. The Window also features one of the greatest child performances of all time: Bobby Driscoll, playing a young boy prone to telling wild tales for fun. When he witnesses his upstairs neighbors commit a murder, he is unable to convince anyone of the crime and finds himself faced with life-threatening danger.
The Window remains terrifying for me to this day because of the sheer notion of being surrounded by evil and no one being able to see it but you. Its a horrifying idea that truly comes alive in this film. Though it starts out as a straightforward thriller with a young protagonist, The Window becomes an unexpected coming-of-age tale where the warm surroundings of childhood begin to fade and the idea of growing up and facing real-life fears begins to take place. It's so hard to actually capture the essence of growing up on film, yet The Window manages it perfectly, if unexpectedly.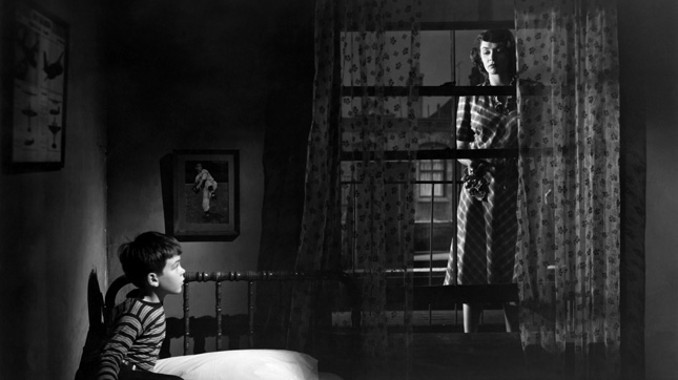 With that, this year's Noir City Austin came to its inevitable close. It was a sad moment for all of us when The Window's end credits came on, since we knew it would be a long while before we would be able to immerse ourselves into this world in such a way again.
Before the screening of The Window, Muller commented how he felt that all of us had become like family to him.
I remembered how at last year's festival, I saw a woman who had shown up dressed to the nines in 1940s attire. This year she was back, and again each day she was dressed as if she had just stepped off the screen with furs, pearls and hats straight from the era. Looking at her, she seemed to symbolize to me not only the importance of the work that the Film Noir Foundation does, but the everlasting power and love cinephiles still have for the genre.
I sincerely hope to see her there again next year, because as Muller said, we are in a way a bit like family now.
For more information about the Film Noir Foundation, please visit the organization's official page.