Drafthouse Films Pays Tribute to Forgotten 'Roar'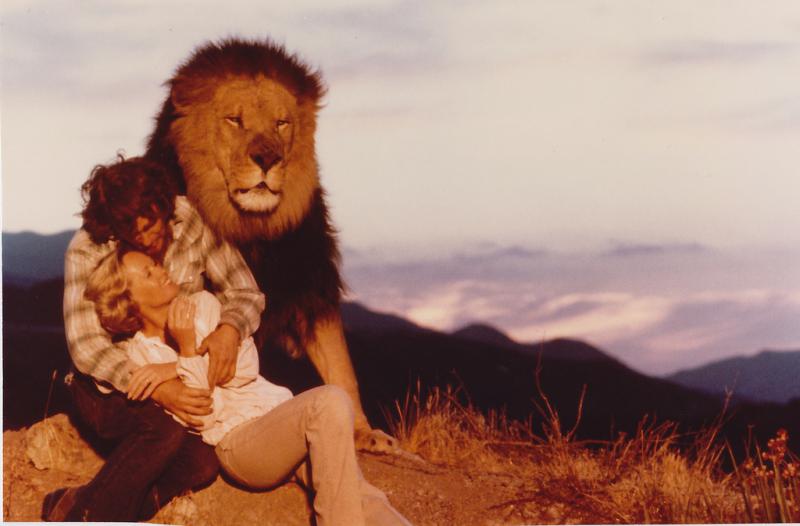 When Drafthouse Films announced that it had acquired Roar for distribution, and that the 1981 feature would have a limited theatrical run in Austin, I couldn't help but take the opportunity to write about the film taglined "the most dangerous movie ever made."
Roar tells the story of Hank (Noel Marshall), who lives on a game preserve with a variety of wild animals including lions and cheetahs. When his wife Madelaine (Tippi Hedren) and children (including Hedren's real-life daughter Melanie Griffith) come to stay, the question of whether humans and wild animals can co-exist is put to the test with highly gripping results.
Not many people know about Roar today except for a handful of film enthusiasts. For them, Roar exists as one of the most problem-plagued productions in cinematic history, rivaling the likes of both Heaven's Gate (1980) and Cleopatra (1963) in terms of behind-the-scenes catastrophe. Factors such as financial issues, intense weather conditions and the overall unpredictable behavior of many cast members resulted in a production that lasted over a decade.
Much of the film's lore has been chalked up to the large number of the on-set animal attacks (over 70 reported, many of which were caught on film) sustained by the actors and crew. This truly gives Roar a definite voyeuristic quality that no other movie can ever come close to possessing.
Yet for me, Roar has always been the very definition of a passion project.
Hedren had the idea for Roar while on the set of the otherwise-forgotten Satan's Harvest (1970). While filming in Africa, the actress and then-husband Marshall discovered a collection of lions on the veranda of an old mansion that belonged to a game warden. The image stayed with Hedren and sparked the idea for a film that would show these wild creatures living peacefully among humans, with mutual respect and understanding.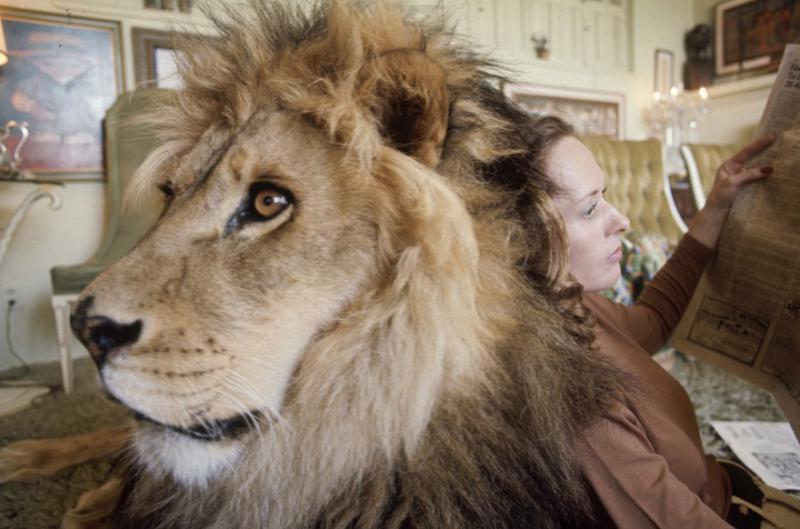 The actress immediately started developing the project, which she and her husband (who would eventually take on both screenwriting and directing duties) would produce and star in with their children. It was rumored that due to the obvious hazards of filming Roar, no stars could be cast. Yet the film was such a daunting prospect for financiers that not even the involvement of the biggest A-lister could have helped. Instead, the Marshalls financed the film themselves by auctioning and selling possessions and real estate.
Hedren's place as one of the essential Hitchcock blondes with her flawless looks and smooth voice remains unshakable. With Roar, however, the actress was allowed to break free of that image and embark on a lifelong journey of wildlife preservation. Following the film's more-than-disastrous box-office performance, Hedren established the Roar Foundation and the Shambala Preserve, which focus on the love and preservation of wildlife. Both organizations and their founder have been heralded for their many efforts.
It's not at all uncommon for actors and actresses to develop projects for themselves. These are usually seen as vanity pieces and feature said performer in a vehicle tailor-made for them. It's clear from the start that there is not an ounce of vanity in Roar. What the film does contain, however, is a showcase of some of the most magnificent creatures in existence and celebrate their majesty, power and glory in true nail-biting fashion.
Roar will be re-released on Friday, April 17 in Austin at Alamo Drafthouse on South Lamar, with select screenings featuring a Skype Q&A with John Marshall (co-star and son of director Noel Marshall).