SXSW Review: I Dream Too Much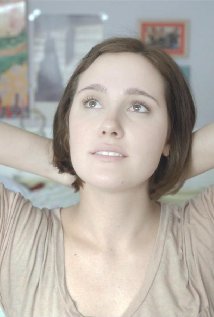 I Dream Too Much, which premiered at SXSW last month, brought former Austinite Katie Cokinos back to town on the festival circuit. Written and directed by Cokinos and starring Eden Brolin, Diane Ladd and Danielle Brooks (Orange is the New Black), I Dream Too Much is a coming-of-age film and a second-coming-of-age film all in one.
The story focuses on Dora (Brolin), a perky undergraduate with a poetic bent who dreams of joining her best friend on summer vacation in Brazil. Her overbearing mother has other ideas, as she wants Dora to pursue a career in law. Her assignment, then, is to spend the summer preparing to take the LSAT.
In order to satisfy her urge to travel and with the justification that it's a quiet place where she can study, Dora volunteers to care for her ailing aunt Vera (Ladd), a wealthy socialite best known as the wife of an acclaimed novelist. The trip will prove more interesting than Dora expected, and both she and Vera will find in each other inspiration and direction.
This is Cokinos' first filmmaking credit, and she has put together a charming movie that benefits most from likable, believable characters. Some of the dialogue felt awkward, particularly in early scenes between Dora and her mother (Christina Rouner). That all disappears the moment a venerable talent like Diane Ladd comes onscreen. Suffice to say she steals the show as the childless matriarch recluse who hosts a poetry club in her home (but never attends). Her poise and presence are perfect for the character, and you can see Brolin make use of her example to elevate her own performance.
I Dream Too Much looks too good for a very small budget film that I believe was shot in just ten days. Cokinos makes use of winter in Saugerties, New York to do much of the work in outdoor set design, with a canvas richly painted by Mother Nature. It also features a lovely score composed by Heidi Rodewald. A light-hearted, sleepily nostalgic take on Cokinos' own young adulthood, I found I Dream Too Much surprisingly charming and inspiring.
Austin connections: Cokinos is a former head of the Austin Film Society. The executive producer of I Dream Too Much is Austin filmmaker Richard Linklater.