SXSW Review: Manson Family Vacation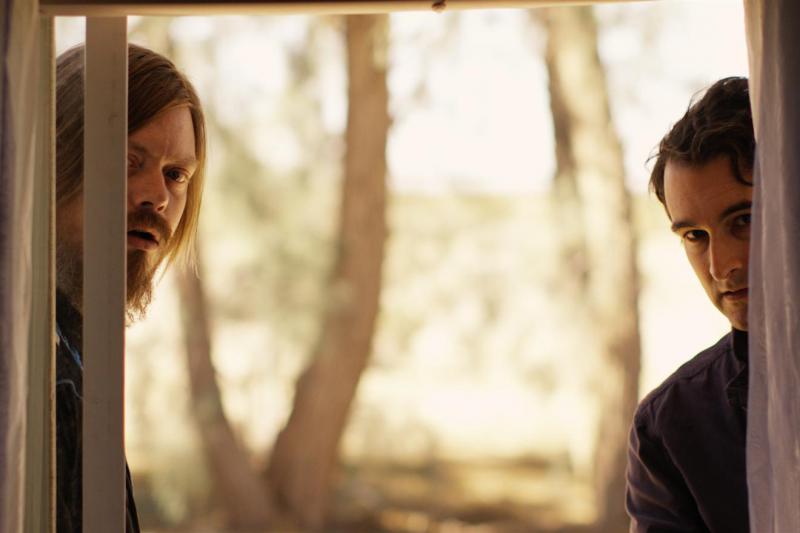 The Duplass brothers break the mold as far as family filmmaker teams go. They seem to have a knack for stories that are zany, yet peppered with flecks of true humanity. Even as producers, no two of their projects seem to be like one another. It therefore was no surprise (to me, at least) that they were part of the team behind writer/director J. Davis's premiere narrative feature film, Manson Family Vacation.
Jay Duplass takes the acting lead in this film as Nick, an anally neurotic lawyer who lives a structured life with his wife and son. When his off-the-wall adopted brother Conrad (Linas Phillips) passes through town on his way to a mysterious new job, Nick gives in to Conrad's plea of spending some quality time together. But Conrad's idea of brotherly bonding isn't quite normal: he wants to visit all of the landmarks and sites of the Charles Manson murders.
Driven by Conrad's urgent desire to start his new job with a group of "environmental activists" in the desert, the two find themselves thrown into a journey that forces them to acknowledge their estranged childhood. When Conrad's connection to Manson becomes deeper than expected, it challenges Nick to finally be the brother Conrad always sought in him, causing the story to take an unpredictable turn. (Like I said: zany with flecks of humanity.)
The theme of sibling redemption really drives this movie home. It seems to be something Davis really focused on, narrowing in on how difficult it can be to love someone you've grown up with. Combined with stock footage of Charles Manson television interviews (and music from his album), the story had me thinking that an idea like this really isn't that far-fetched. You find yourself sympathizing for both Nick and Conrad at various points in the story, in spite of their immense flaws. It's a non-traditional sibling story full of heart, humor, and psychosis.
You can catch Manson Family Vacation at its last SXSW screening this Friday 3/20 at 4 pm at the Topfer Theatre at ZACH.
Austin connections: Along with starring in the film, Jay Duplass produced Manson Family Vacation with his brother Mark. Both are former Austinites. Local filmmaker Yen Tan designed the movie's poster, which won an award at SXSW. Davis previously worked with Jay Duplass on Kevin, a short doc about Austin musician Kevin Gant.