SXSW Review: 6 Years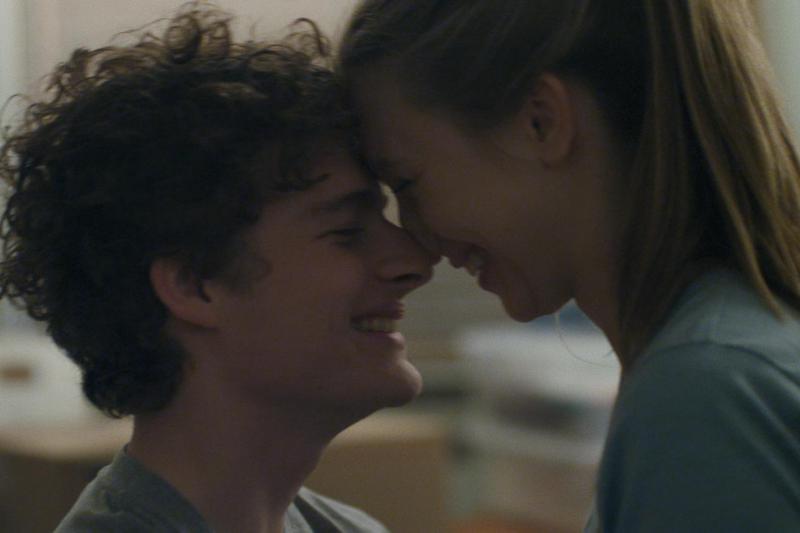 When I think of Hannah Fidell's style as a filmmaker, I'm reminded of something that Peter Bogdanovich once told a class I took in film school. He said that he believed that films should tell a story in the simplest way. To achieve this, you shouldn't let your audience feel like they're watching something on a screen, but instead be transported to the moments your characters are encountering as if you're right there next to them. This was my constant thought while watching Fidell's latest movie, 6 Years.
The SXSW veteran premiered her second feature this past weekend, just two years after the debut of her critically-acclaimed film A Teacher. Having seen A Teacher back in 2013, I was eager to find out how this latest piece would grab me. A first feature is a great mountain to climb, but a second feature is a different kind of beast. It's when filmmakers start to show their trends, their consistencies and what makes them stand out as storytellers.
The story focuses on the crumbling relationship between college students Dan (Ben Rosenfield) and Mel (Taissa Farmiga). Set in our hometown of Austin, Dan and Mel have a perfectly content relationship until some big life changes start to shift their world views. It feels like a story that's happened to most of us: trying to deal with the plans you make versus the plans life initially has in store for you. It's heartbreaking yet satisfactory to see this kind of story told so well on screen.
If there's one thing that Fidell seems to have a knack for, it's female characters with deep, twisted baggage. Mel is similar to Lindsay Burdge's character in A Teacher, where both women want so desperately to find love, even when it's the wrong kind. How refreshing to see female characters with such depth and idiosyncrasy, qualities that don't seem to be present enough in films today.
It's clear that Fidell believes in utilizing every space of the camera's frame to bring her characters to life. Even the already picturesque landscape of Austin seems to be a character, a child-like playground for two young lovers. I can't recall the last time I saw a filmmaker really tap into the mindset of the young adult, from the petty arguments to the fear of losing someone you love. Often I felt myself quickly recalling some of my own past while watching the story of Dan and Mel unfold. Not once did I have the thought that a moment felt forced or out of place.
Fidell announced at her Sunday night screening that 6 Years had just been acquired for distribution that day by Netflix. With the Duplass brothers attached as executive producers, not to mention a strong Austin-based team behind it, it's clear that this film has big things in store. You can catch it at its last SXSW screening on Saturday (3/20) at 11 am at the Topfer Theatre at ZACH.
Austin connections: 6 Years was shot in Austin with a primarily local crew and supporting cast. Kelly Williams (Hellion), Jonathan Duffy (Hellion) and Scott Colquitt (Computer Chess) producted, and former Austinites Jay and Mark Duplass are executive producers. You might spot local filmmakers Bryan Poyser and Nathan Zellner briefly onscreen.