SXSW Review: Jonathan Demme Presents Made in Texas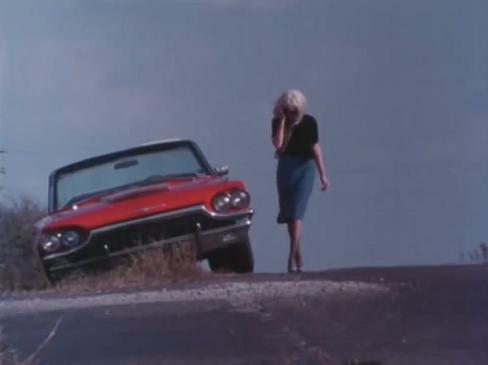 Jonathan Demme Presents Made in Texas, a collection of six short films made in the Austin area in the early Eighties, is a great flashback to the early days of Austin's film scene.
A great flashback -- but not necessarily a collection of great films. They're intriguing cinematic artifacts made by filmmakers with obvious talent, but most of them are crudely made and may appeal only to those who share the filmmakers' punk/new wave sensibilities.
Demme presented the movies in a program at the Collective of Living Cinema in New York City in October 1981 after seeing them on a previous visit to Austin. The program earned a lot of great press -- but despite critical success and Demme's enthusiastic cheerleading, the films suffered the fate of most short films, being mostly forgotten outside a cult following of devoted fans and film history buffs.
But thanks to SXSW co-founder Louis Black (who was involved with several of the films), the surviving filmmakers and a team of film restorers, the six films in Jonathan Demme Presents Made in Texas are back, lovingly restored, headed for the film-festival circuit and soon to be released on home video from The University of Texas Press.
By far the best film in Jonathan Demme Presents Made in Texas is Brian Hansen's Speed of Light, the story of a woman and her young daughter whose rural Texas road trip turns nightmarish when they cross paths with creepy locals. Set in the early Sixties, Speed of Light is a compelling clash of Southern Gothic and Space Age, as an oily pedophile flirts with a little girl and John Glenn blasts into space to a soundtrack of Doris Day and the Austin new wave band Radio Free Europe. Speed of Light's visual and thematic mash-ups create a unique and bold film with a lot to say about Kennedy-era America.
The second-best film is Tom Huckabee and Will Van Overbeek's Death of a Rock Star, originally titled The Death of Jim Morrison and based on actual events in Morrison's life. As a dying rocker's life flashes before him, scene after scene of debauchery depict a life devoted to booze, drugs, almost desperate sexuality and the allure of fame. The riveting visuals -- Death of a Rock Star has no dialogue -- lead us to an obvious conclusion: Morrison's untimely death was all but inevitable.
The other films include an amusing Buster Keaton homage about a suicidal frustrated artist, Leonardo, Jr.; Fair Sisters, in which an all-female gang of armed bandits robs a high-stakes poker game; a horror film, Mask of Sarnath, that packs an amazing amount of carnage into 20 minutes; and the wholly bizarre Invasion of the Aluminum People, a tribute to Fifties science-fiction films and commentary on consumer culture.
Again, the films' value lies less in their quality than in their historical significance. Aside from the mostly polished Speed of Light and Death of a Rock Star, the movies are crudely shot on grainy stock and unevenly edited, with narrative structures that range from accessible if simplistic to totally incoherent. The crudeness is understandable; in the Eighties, indie filmmakers faced high production costs (good film stock was and still is expensive) and lacked the digital tools that make modern low-budget films look so slick and seamless. But the films also suffer from uneven acting, overblown film-school cinematography and laughable special effects. Also, the frenetic punk-rock pacing and ain't-this-cool fanzine look and feel make some parts of the films almost unwatchable.
That said, Jonathan Demme Presents Made in Texas is an invaluable record of Austin's nascent film scene. Look beyond the films' flaws, and the filmmakers' talent and potential is obvious. Jonathan Demme Presents Made in Texas reminds us that like Jim Morrison's demise in Death of a Rock Star, the flourishing of Austin's film industry was inevitable.
Jonathan Demme Presents Made in Texas screens again at SXSW on Friday, March 20 at 4 pm at the Alamo Drafthouse Ritz.