Texas Film Awards: The Honorees and Their Best Work
The Austin Film Society hosts its annual Texas Film Awards, one of the most high-profile events in the city, on Thursday night, March 12. This year marks the awards' 15th year and to celebrate its "crystal anniversary" of honoring the best in Texas film, honorees include some of the biggest names in the industry from actors to producers to writers. Local filmmaker Mike Judge is this year's emcee.
The event itself is sold out, but a few tickets are still available to The Texas Party, the after-party featuring a DJ set by Wooden Wisdom, aka Elijah Wood and Zach Cowie.
In anticipation of Thursday's event, I thought a spotlight on each of the honorees and some of their finest contributions to the cinematic world was more than in order.
L.M. Kit Carson -- The American Dreamer (1971)
Precious few screenwriters in the history of film have been gifted with a voice as unique and diverse as Carson's. Helping to realize the masterpiece that is Paris, Texas (1984) may have put him on the cinematic map as one of the premiere screenwriters in film, but it is Carson's portrait of rebel actor Dennis Hopper in his documentary The American Dreamer that remains one of his most fascinating works.
Hopper was already considered a Hollywood genius/wildcard when he agreed to let Carson and co-director Lawrence Schiller film the actor's lengthy and turbulent editing process of his second directorial effort The Last Movie (1971). Watching The American Dreamer, it's fascinating to see how Carson and Schiller captured Hopper's unshakeable belief in his work as well as his radical views on American society in the early Seventies. Truly a provocative look into one of the film industry's most complex individuals.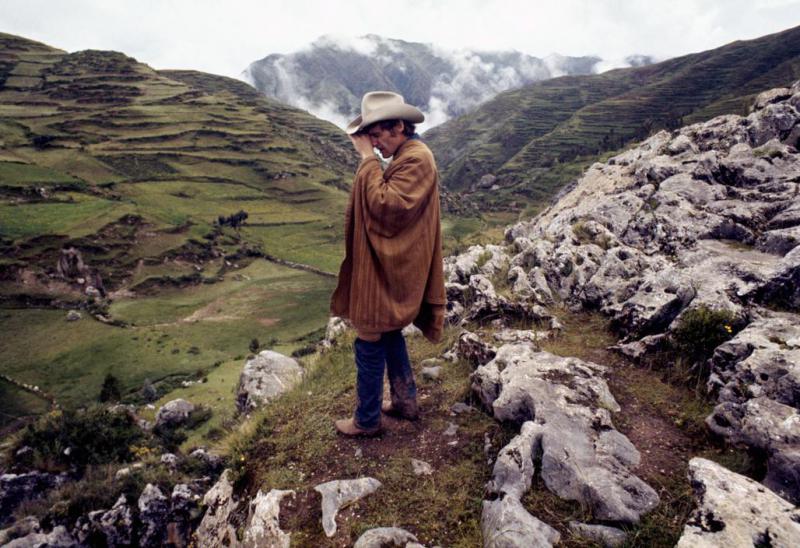 Bonnie Curtis -- The Chumscrubber (2005)
Curtis can count such massive hits as Saving Private Ryan (1998) and Minority Report (2002) on her list of triumphs as a film producer. However, her most out there entry remains The Chumscrubber, a small yet extremely powerful indie. Due to similarities Curtis encountered from her own parents growing up, the producer felt a strong connection to The Chumscrubber, which told the stories of a group of clueless adults and misunderstood teens living in suburban California.
The Chumscrubber boasts a highly mixed cast including Glenn Close, Jamie Bell, Ralph Fiennes and Rita Wilson and a near flawless brand of dark comedy in an effort to tell the story of dysfunctional 21st-century parents and their offspring. Balancing humor with genuine poignancy, The Chumscrubber carefully and skillfully weaves all of its plot threads together for an indie experience that remains both timely and telling.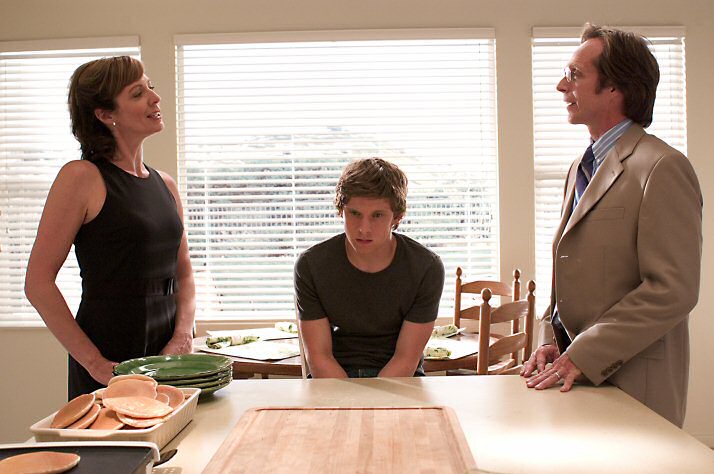 Guillermo Del Toro -- The Orphanage (2007)
In selecting the works to write about for this tribute piece, I must admit that some were much easier to select than others. If Guillermo Del Toro fell into the latter, its because I simply couldn't decide which of his titles as director, I liked most (FYI, his Crimson Peak already looks to be one of my favorites this year). So I instead looked at his wildly impressive work as a producer and the many projects he helped shepherd to the big screen.
For me, his work in bringing J.A. Bayona's movie The Orphanage to life solidifies his status as one of the few producers around who still carry the imaginative and vibrant side by side. The story of a woman named Laura (Belen Rueda) whose son mysteriously disappears after she moves him back into the former orphanage she grew up in contains so many of Del Toro's elements. The film is at once a frightfest, a tear jerker and a mystery all the while maintaining a dark yet somehow magical guise that is unmistakably Del Toro.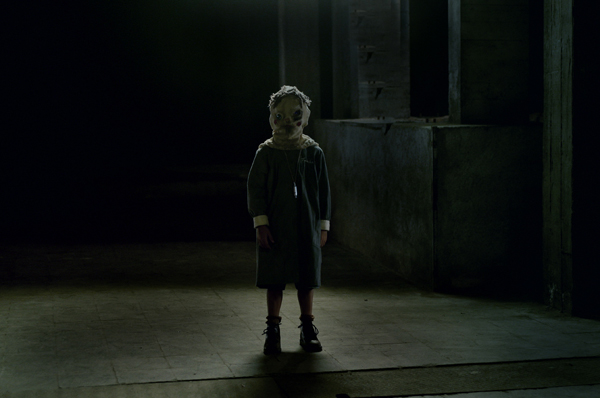 Tommy Lee Jones -- In the Valley of Elah (2007)
One of the crowning moments of Tommy Lee Jones' career has to be this touching yet still little-seen dramatic mystery from writer/director Paul Haggis. In the Valley of Elah sees Jones playing a retired military detective who takes matters into his own hands when his soldier son goes missing just days after returning from Iraq.
The film was originally intended as a vehicle for Clint Eastwood, yet watching In the Valley of Elah, its impossible to think of anyone but Jones (who earned an Oscar nomination) doingt his good of a job playing a man being driven by a desperate search for truth and a deep love for his son. Charlize Theron is in fine form and Susan Sarandon is simply heartbreaking, but its Jones' show all the way.
With long stretches free of dialogue and a deliberately paced, grim plot, its easy to see how In the Valley of Elah might not have been everyone's cup of tea. Yet its story is a potent commentary on the struggles of returning soldiers and Jones' work remains some of the best he's ever done.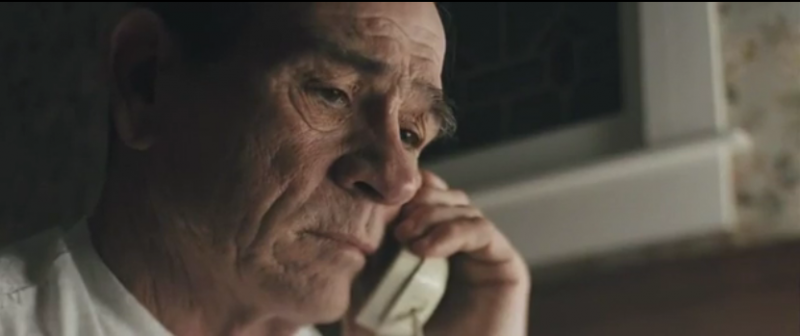 Christopher Evan Welch -- The Master (2012)
Known primarily as a TV and stage actor, Christopher Evan Welch's film career showed the kind of great diversity and range delivered by only the best of character actors. Working under the directorial hand of Paul Thomas Anderson, Steven Spielberg, Sydney Pollack and Frank Oz and acting alongside such heavyweights as Tom Cruise, Nicole Kidman and Philip Seymour Hoffman, no doubt takes undeniable skill and a definite chameleon-like talent, which Welch certainly possessed. After all, there are only a few who could have delivered the priest's monologue in Synecdoche, New York (2009) the way Charlie Kaufman had written it and then go on to narrate Woody Allen's unorthodox romantic comedy Vicky Cristina Barcelona (2008) so perfectly.
It's hard to focus on one turn over another with actors such as Welch, so instead I will just point to his show-stopping moment in The Master (2012) where, as an opponent of Hoffman's Lancaster Dodd, Welch engages in a wonderfully ferocious acting match with one of the greatest actors of all time and manages to hold more than his own in the process.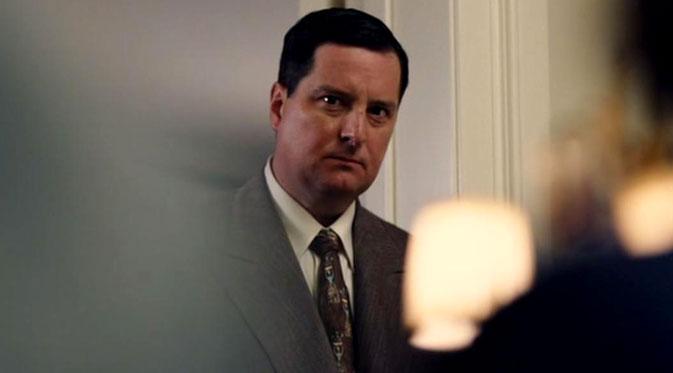 Luke Wilson -- Henry Poole is Here (2008)
I always thought that of the two prominent Wilson brothers, it was Luke who had the most varied career. Nowhere is this more evident than in the highly moving comedy/drama Henry Poole is Here (2008), which sees Wilson play the titular Henry Poole; a damaged individual who moves back into his old neighborhood in hopes of depressive solitude. When a next-door neighbor (the outstanding Adriana Barazza) points out an image resembling Jesus Christ on the side of his house, Henry's world is turned upside down.
What could have been a movie about how religion is the way, instead becomes a story of a suicidal man finally opening himself up to the people around him. As the tragic center of the movie, Wilson skillfully taps into Henry's troubled past, yet impressively is able to keep his dark humor intact. Henry Poole is Here doesn't ask its viewers to believe in religion, but rather to believe in each other, and ultimately, themselves.