Texas at SXSW 2015: Director Micah Magee on 'Petting Zoo' and Filming in San Antonio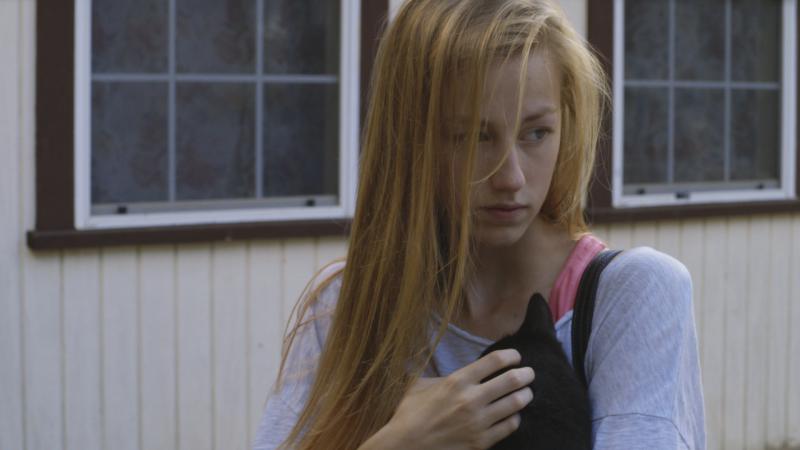 Writer/director Micah Magee may not live in Texas full-time now, but she has strong connections to the Lone Star State. She graduated from UT (dual degree Plan II Honors and Radio-TV-Film) and worked as programming director for Cinematexas International Short Film Festival. Most recently, she filmed her feature Petting Zoo in San Antonio.
In Magee's film, Layla (young actress Devon Keller) is a teenager living on the edges of poverty whose plans to attend college are subverted by an unexpected pregnancy. Petting Zoo played as part of the Panorama Special programming at Berlinale in February, and has its North American premiere at SXSW later this month.
In these hectic days before the festival begins, Magee answered questions for us via email interview.
Slackerwood: What drew you to tell this story?
Micah Magee: Petting Zoo was shot in San Antonio, Texas. It was filmed in the places of my childhood, where my teenage cousins live now: high schools built by prison architects, trailers, rock bars, abandoned half-built subdivisions, the corporate parks between the fields. I wanted to highlight the kinds of people in the film, and San Antonio itself. I think if you can be super specific about a community and a place, other local communities identify with that too -- somehow from being really specific and local, you can reach universal.
Having been a pregnant teen myself, I wanted to tell this story from a place of empathy and experience instead of a political angle. Regardless of a young woman's decision, I wanted the focus to be on her potential -- as a mother or whatever else she chooses -- not on the shame of some "mistake" she made or the burden she is going to place on society. It's awkward enough to be a teenage girl. As a pregnant teenager, your body changes all over again. But I didn't want to rely on individual moments or steps in my own pregnancies to tell the story. The focus was rather on a sense of heightened awareness in environment where one is not allowed to appear vulnerable.

How did it feel to film in San Antonio after being away for so long?
Magee: I left San Antonio when I was 15, and then came back for a few months when I was 17, but still pretty much a kid. Coming back as an adult was a trip, because through casting and research, I realized that a lot of events that had overtaken my life like a tidal wave as a child were not specific to me at all, but were really structural stories that repeat themselves in certain socioeconomic structures. This helped me reconnect with a lot of family and understand that it makes so much more sense to to try to change things than to withdraw and disengage -- and that you have to involve and convince the whole community to do this -- even the so-called bad guys. I hope this film can help with that!
My husband (Danish director Johan Carlsen) and I tag-team to coproduce our own films (in addition to looking after the three kids and the dog), so for us to enroll the kids in school and really settle down as we made the movie was an interesting experience too. Having lived all over the world, I can say with certainty that San Antonio is one of the most culturally rich and diverse cities anywhere. You can travel continents in just a few blocks. I loved being able to come back and experience the city from this perspective and to connect with peers in art and music doing amazing, important work.
I think sometimes San Antonians just don't care that much what happens other places, so you still have a lot of fantastic undiscovered corners and jewels of talent that will probably never make their way outside the city. But they are totally fine with that. It just means you have to go to them.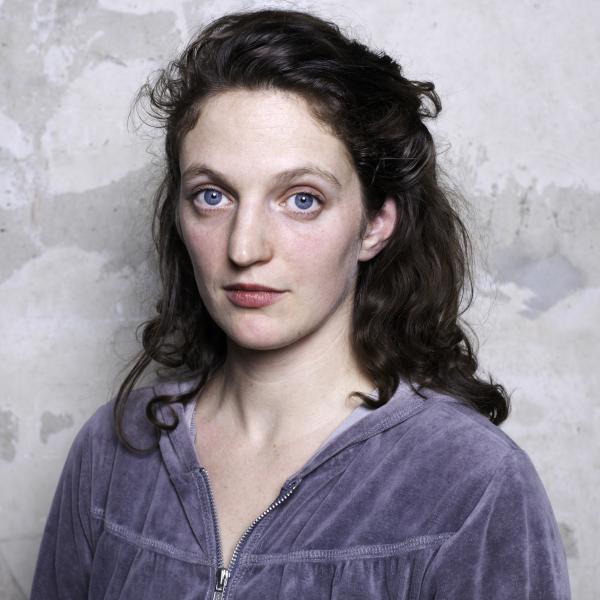 How long did the project take? Did you run into any specific challenges?
Magee: We were a relatively small crew, about six to ten most of the time, including the actors, and used minimal equipment so we could just be places without disturbing what was really going on. We shot for about two months, on and off.
Petting Zoo was my first film on HD instead of celluloid, so we had way too much material and I paid dearly for that in the edit. Our first cut was seven hours long, and it took another year to get that down to anything anyone would reasonably sit through in a cinema!
I think the biggest challenge (rattlesnakes, fire ants and sunstroke aside) was communication. Your film is the sum of everything you put into it -- so if you want your film to be honest, you have to fight for the construction of the film to be honest and straightforward too.
Slackerwood: How was your experience using Kickstarter?
Magee: Kickstarter was a great way to find out who out there wants you to make your film! It was encouraging to find people we didn't know personally but who cared about the same things and to reconnect with so many old friends and have their voices of love and support going into the shoot. Kickstarter also forces you to articulate what you want to do. Like grant writing! The majority of our financing was through arts grants and subsidized loans, though, and a whole lot of sponsoring, deferrals and in-kind.
Slackerwood: Who are some of the filmmakers that inspire you?
Magee: I am inspired by the films of the late great Bill Douglas, by Chaplin, the Marx Brothers, a 1984 documentary that Willie Nelson executive produced called Streetwise, Linklater, Briliante Mendoza and just about anything Italian.
I was lucky to work at Cinematexas International Short Film Festival when it was still around -- many of those mind-bending masterpieces continue to inspire me to this day. Most importantly, Cinematexas helped me understand that you dont have to change who you are, what you want or fit any kind of mold to become a successful filmmaker.
Petting Zoo screens during SXSW on Sat. 3/14 at Violet Crown Cinema, Sun. 3/15 at Alamo Drafthouse S. Lamar and Thurs. 3/19 at Topfer Theatre at ZACH. [More info]
Here's a trailer:
[Photo of Micah Magee by Paul Grandsard]