Box-Office Alternatives: California Suite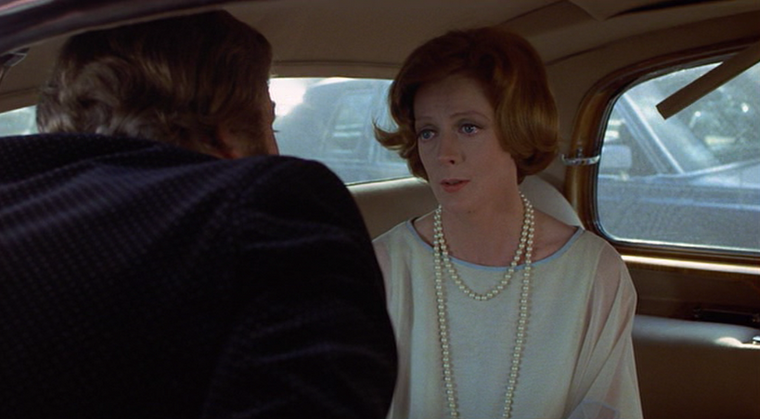 When The Best Exotic Marigold Hotel (2011) was released to stellar reviews and major box-office in the superhero-heavy summer of 2012, it became inevitable that a sequel would follow. Nearly three years later, audiences are being treated to The Second Best Exotic Marigold Hotel (2015), which journeys back to everyone's favorite hotel in India where the walls are crumbling and the residents are aging in ways both hilarious and heartfelt. The cast, which includes Judi Dench, Maggie Smith and Bill Nighy, all seem game for a second round with the material and their characters. This appears true in particular of Smith, who seems to be having more fun than ever playing the eternally sarcastic Muriel Donnelly.
Smith's turn in The Second Best Exotic Marigold Hotel looks like definite fun, yet I wouldn't be surprised if it failed to reach the heights of her work in another hotel set comedy, California Suite (1978). Directed by Herbert Ross and adapted by Neil Simon from his play, California Suite takes a hilarious look at four sets of vacationers staying at the Beverly Hills hotel, each of whom arrive for different reasons and find themselves in different predicaments. An uptight East Coaster (Jane Fonda) has an tense yet comic reunion with her ex-husband (Alan Alda), two best friends (Richard Pryor and Bill Cosby) encounter every kind of mishap possible while exploring the golden state with their wives, and a man (Walter Matthau) must try to find a way to hide a drunken hooker from his befuddled wife (Elaine May).
While the different storylines admirably and successfully take on different modes of comedy -- Fonda and Alda's is witty wordplay, Cosby and Pryor's is slapstick while Matthau and May's is pure farce -- the movie's most captivating storyline belongs to Smith. As respected English actress Diana Barrie, who has journeyed to Los Angeles with her antiques dealer husband Sidney (Michael Caine) to attend the Academy Awards, for which she is nominated, Smith is given one of the best characters of her career. While her co-stars were each given more upfront forms of comedy to play with, Smith instead throws herself into Diana's painfully funny nervousness with reckless abandon. It's pure neuroses at its funniest with the great Smith giving a golden comic turn that calls to mind a female Woody Allen with an English accent.
Aside from Fonda, Simon has provided Smith with the funniest lines in California Suite, which switch from fish-out-of-water: "I never know how to dress in this bloody country. It's so easy to dress in England. You just put on warm clothing," to underlying insecurity: "Why do they have these things so early? I mean no woman can look good at 5:00 in the afternoon. Except possibly Tatum O'Neal." Smith's line delivery doesn't miss a beat, proving the actress is more than at home reciting that brilliant, yet sometimes tricky, Simon dialogue.
Besides being able to breathe life into clever lines, Smith is able to bring out Diana's true fears about her career and her marriage. While its no big mystery to see how Oscar winners spend the rest of the night after the ceremony has finished, how many times do fans or the industry stop and think about the "losers" and what being placed so high on a pedestal only to be swiftly knocked off it does to a fragile person like Diana? Working in sweet harmony, Smith and Simon beautifully answer that question with scenes full of wry comedy and emotional heartache.
In a textbook case of irony, Smith actually won the Oscar for Best Supporting Actress that year for her work in California Suite, making it one of those rare times the Academy recognized not only a comedic performance, but one coming from a film that poked slight fun at the awards themselves. It's a definite tribute to Smith and her performance in California Suite (which also earned nominations that year for its art direction and screenplay) that she was able to convey such heartbreaking devastation under the guise of neurotic comedy so well that even Oscar himself couldn't deny it.