SXSW 2015 Preview: Remember the Ladies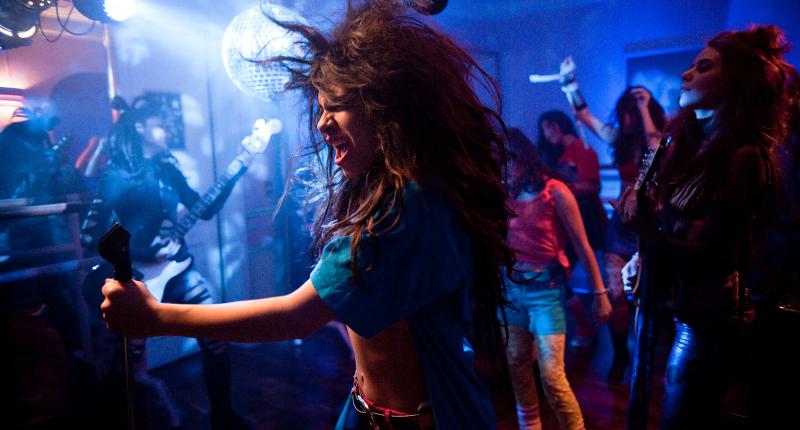 After covering SXSW for the past several years, I felt a sort of aimlessness upon seeing the slate of films this time, like maybe I should shake things up as far as my viewing selections go. In the past year I've tried to watch more films made by women, even starting a feminist film club with a couple friends. Why shouldn't I try to carry that focus into SXSW?
So I am aiming to see films at SXSW 2015 made by female filmmakers, or based on work by women screenwriters. Spy, directed and written by Paul Feig, is the only film in my schedule that doesn't follow my rule, but I really want to see it at the Paramount!
I am also a little over-excited to hear directors Ava DuVernay (Selma, Middle of Nowhere) and Gina Prince-Bythewood (Beyond the Lights, Love & Basketball) speak at the conference.
Here are some of the movies I'm most looking forward to at SXSW:
In Rebecca Johnson's debut feature, inspired by real events, teenage Trinidadian Layla moves to Brixton to live with her estranged mother. As an outsider, she is easily susceptible to pressure from new peers and the decisions she makes will have tragic consequences.
Shadow and Act published a review when the film premiered at London Film Festival -- SXSW will be Honeytrap's American premiere. Here's a trailer:
Plays Fri 3/13 at Violet Crown Cinema, Sat 3/14 at Alamo Drafthouse S. Lamar and Wed 3/18 at Rollins Theatre at the Long Center. [more info]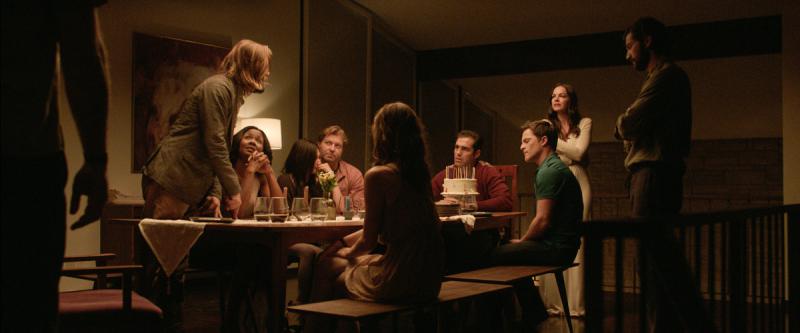 Starring a cast of indie darlings -- including Lindsay Burdge (A Teacher, The Sideways Light), Michelle Krusiec (Saving Face, one of my favorites), Emayatzy Corinealdi (Middle of Nowhere) and Michiel Huisman (TV's Treme, Nashville, Game of Thrones) -- the new film from Karyn Kusama (Girlfight, Jennifer's Body) premieres under the Midnight Selections banner at SXSW.
Years after they split, Will (Logan Marshall-Green, 24, The OC) attends a dinner party held by his ex Eden (Tammy Blanchard, Rabbit Hole, Into the Woods) and her new husband at his former house. Will comes to suspect Eden and her friends are involved in some scary dealings.
Plays Fri 3/13 and Wed 3/18 at Stateside Theatre, also Sat 3/14 at Alamo S. Lamar. [more info]
This documentary about women who play video games was raising money on Kickstarter a year before Gamergate hit full steam, but women felt unwelcome in the world of gaming long before that fiasco. This is an extremely timely pick for SXSW as threats (often violent) continue to be made against those who speak out against sexism and misogyny in the industry.
Plays Sa 3/14 at Rollins Theatre, Mon 3/16 at Alamo Slaughter, Wed 3/18 at Alamo S. Lamar, and Fri 3/20 at the ACC Vimeo Theatre. [more info]
Director Alex Sichel (All Over Me) wanted a way to find positives in her terminal cancer diagnosis. She began filming a fictional/alternative version of her own story starring Lili Taylor (Dogfight, Say Anything) and Jonathan Cake (Chuck, First Knight). Sichel also directed a documentary about the making of that film. The resulting movie -- a sort of combination of the two -- will have its world premiere at SXSW.
Plays Mon 3/16 at Stateside and Tues 3/17 (also Fri 3/20) at Alamo S. Lamar. [more info]
They Will Have to Kill Us First
Musicians in Mali are at the center of this documentary by Johanna Schwartz. A jihadist coup in their country leads to a ban on music, which puts the lives and work of these dedicated artists at risk.
Plays Mon 3/16 at Stateside, Tues 3/17 at the Marchesa and Fri 3/20 at ACC Vimeo Theatre. [more info]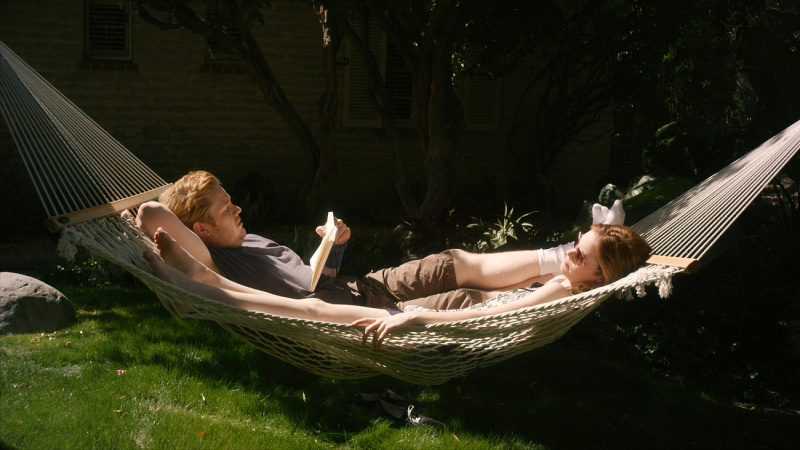 Actress Katherine Emmer (Puccini for Beginners. Desparate Housewives) wrote, produced, edited and directed this romantic dramedy about two misfits who end up housesitting together. Emmer even co-stars in the film with Josh McDermitt (The Walking Dead). I'll admit that Jim O'Heir (aka Jerry from Parks and Recreation) appearing in this film is a significant part of why I'm interested. Well, that and I unabashedly enjoy a good romance.
Plays Sat 3/14 (also Thurs 3/19) at Alamo S. Lamar and Sun 3/15 at Alamo Slaughter. [more info]
Gloria (pictured at top)
Mexican playwright Sabina Berman wrote this dramatic take on the complicated life of singer Gloria Trevi. With a soundtrack filled with Trevi's songs, the film stars Sofía Espinosa as Trevi and Marco Pérez (Amores Perros) as her manager/lover. Here's the trailer (en español with no subtitles):
Plays Tues 3/17 at Topfer Theatre at ZACH, Wed 3/18 at Alamo Ritz, and Fri 3/20 at ACC Vimeo Theatre. [more info]
Written by comedian Amy Schumer (who also plays the lead) and directed by Judd Apatow (This is 40), this romantic comedy is about a journalist (Schumer) with monogamy issues who starts to fall for her subject, a sports doctor (Bill Hader, SNL, The Disappearance of Eleanor Rigby). I wish it didn't further the eternal Hollywood trope of lady writers sleeping with their subjects (House of Cards, Crazy Heart, Top Five, etc.), but given the pointed work Schumer has done on her show, I have high hopes for this movie.
Plays Sun 3/15 at the Paramount. [more info]