'5 to 7' Proves Romantic Comedy Still Exists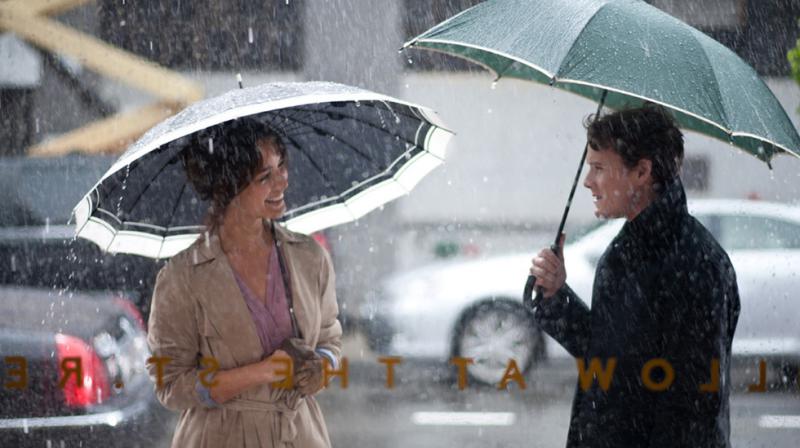 I've never been particularly fond of romantic comedies on the whole. For me, it is the one genre of film that I've found to be the most blatantly straightforward and unsurprising. The standard setups, usual characters and typical obstacles are always present and accounted for, regardless of how some filmmakers try to dress things up. And while such romantic comedy blueprints have given vast amounts of joy to countless movie lovers for ages, it seemed that there was always something lacking for me within that world.
It's true, you may find a title or two in my DVD collection that bears the romantic comedy stamp, but those specific titles tell stories of love from different angles. Take for example the little-seen Til There Was You (1997), a small film about two adults who experience a number of failed romances over the course of two decades, only to finally meet each other in the last few minutes of the movie. It's a funny and thoughtful comment on romance and the journey most people must take towards finding the one they are meant for.
If there was any film that would be a game changer for me in this regard, it's definitely 5 to 7 (2014). Upon viewing the film at the Austin Film Society pre-Valentine's Day screening, I can say that I have finally seen a film which truly embodies the term "romantic comedy." Produced by 2015 Texas Film Awards honoree Bonnie Curtis and written and directed by Victor Levin, 5 to 7 is loaded with sharp comedic moments and a compelling story squarely focused on the transformative power of love on the individual.
The story of 5 to 7 begins when Brian (Anton Yelchin), a struggling New York writer, encounters the beautiful Aryel (Berenice Marlohe), the wife of a French diplomat (Lambert Wilson), outside a cafe. After a couple cigarettes and a few more encounters, the two begin an affair that takes place between the hours of 5 to 7 everyday. According to Aryel, in France it is socially acceptable for husbands and wives to engage in extramarital relationships as long as they take place solely between those hours. Despite the initial hesitance from his parents (Glenn Close and Frank Langella -- both hilarious by the way), Brian is more or less content with this unconventional setup until his feelings and desires for Aryel begin to venture outside the realm of their arrangement.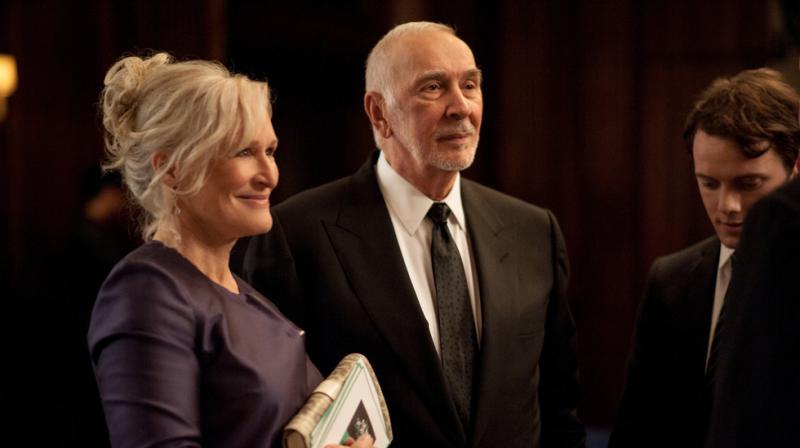 Its so rare to find a film that doesn't have a false or weak moment within it. Every aspect -- from the perceptive writing to the powerful music to the absolutely stunning way in which Levin has chosen to photograph the iconic city -- conspires to make 5 to 7 a rich cinematic experience. All these elements wouldn't come together, however, without two such captivating performances. Marlohe proves she's more than just another Bond girl and gives work which is both deep and whimsical, while Yelchin more than proves he can carry a truly mature and complex role.
At a Q&A following the screening, Levin revealed that his inspiration for the film stemmed from a trip to Paris in the late 80s. "I was taken to Paris by a friend in 1987 and I saw friends of hers who was living this way. I had no idea how to react," he said. "Everyone was respectful and happy and they were kind. I thought it was certainly a unique way to have a marriage."
In the years before Levin's Parisian observations made their way to script form, producer Curtis had been building an impressive career with films such as Saving Private Ryan (1998) and Minority Report (2002) under her belt. While helping to bring the acclaimed drama Albert Nobbs (2011) to the screen, Curtis began the hunt for her next project. After reading 5 to 7, she looked no further.
"I came in the next day after reading it and said to my producing partner: 'James L. Brooks, Woody Allen and Neil Simon came together and their love child is Victor Levin,'" she said. Curtis went on to comment how Levin's script was perfect for her in a number of ways. "For me, it definitely reminded me of the movies I grew up loving. It actually challenged my beliefs and it was funny too."
The producer banked on the screenplay's beauty and punch when it came to battling the usual hazards which come from filming in New York.
"It was a challenge because we had to contend with the weather, the traffic and the fact that no one really cared that we were there," she said. "However, once we showed people the script, they were very attracted to the story."
Indeed, once you see 5 to 7, it becomes clear that this is a story that simply couldn't exist anywhere else. Cinematographer Arnaud Potier captures an almost dreamlike New York from a bygone era, which brings back memories of some of the greatest love stories set there. For Levin, Potier's technique was essential in bringing 5 to 7 to life.
"I met Arnaud and instantly knew this was someone who understood frames within frames," he said. "I wanted this to be a simple movie that didn't grab you by the head and tell you where to look. I wanted it to be beautiful."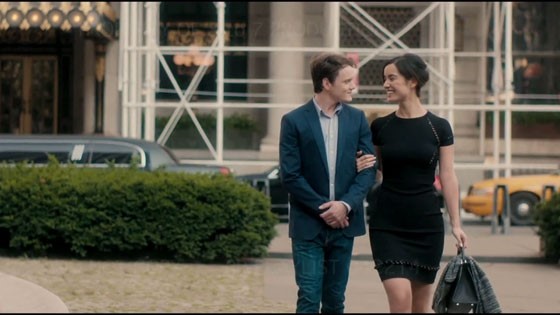 More than that though, 5 to 7 dares to look at what happens to a person when love takes them over. The idea of love as an all-consuming force that makes people forget who they are and their life circumstances has never been looked at with such depth and understanding. The sacrifices made and the challenges made in the name of love all conspire to add to a person's destiny. In the world of filmmaking, it's beyond difficult to bring such strong human behavior to the screen and have it resonate. Yet Levin has clearly shown it's not impossible.
Romantic comedies, and love stories in general, carry lots of expectations in a way. They strive to be novel, involving, emotional and thought-provoking all at once. Yet many can't help but fall into the many cliched traps that have plagued the genre for ages. With 5 to 7, Levin has crafted a tale that manages all of the above attributes, while avoiding any of the usual stereotypes that have befallen most romantic comedies.
Levin best described the essence of 5 to 7 best by asking the simple, yet telling question, "What is the line between what we do for each other and what we do for ourselves?"
5 to 7 will be released in select theaters on April 3 and on VOD on April 10 with a wider theatrical expansion to follow in June.