Holiday Favorites 2014: A Cinephile's New Year's Eve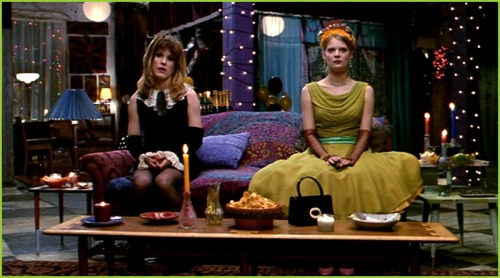 In 2011, Garry Marshall directed the all-star holiday comedy New Year's Eve (2011), a film so shamelessly sentimental (although I still think the Michelle Pfeiffer/Zac Efron storyline was charming and deserved a movie of its own) that it's destined to be played every December 31 for many years to come. Though it wasn't a critics' favorite, enough people liked New Year's Eve to think it the ultimate film about the holiday. Not so.
Its true that Christmas movies may be a dime a dozen, while movies celebrating New Year's tend to be given the short end of the stick. As someone who loves seeing people during this time of year, but enjoys holiday movie marathons just as much, I've always been rather let down by the slim cinematic offerings available for this particular holiday. Therefore, for the movie lover celebrating New Year's at home this time around, here are a few titles to help ring in 2015.
The Apartment (1960)
A bit racy for its day (especially considering its two leading men), The Apartment tells the story of a mid-level businessman (Jack Lemmon) who lets his coworkers and bosses use his bachelor apartment for romantic dalliances. It's not long before an encounter with a quirky elevator girl (Shirley MacLaine) however, changes his outlook on life and love.
Not specifically a New Year's film, save for the final reel, The Apartment represents the best out of all talent involved, most of all Billy Wilder, who directs from his own flawless screenplay (cowritten with I.A.L. Diamond). The Apartment is daring comedy that turns out to be a touching love story, with plenty of fantastic scenes featuring the exploration of complicated yet funny people through the use of pitch-perfect dialogue. I could go on about the many virtues of The Apartment, but I have a feeling if Fran Kubelik (MacLaine) were here she would simply utter that most iconic of lines: "Shut up and deal."
Where to watch: Alamo Drafthouse Ritz is showing this movie on New Year's Eve with a multi-course feast. It's available on DVD and Blu-ray -- you can rent the DVD locally from Vulcan Video. Or you can stream it via Amazon Instant.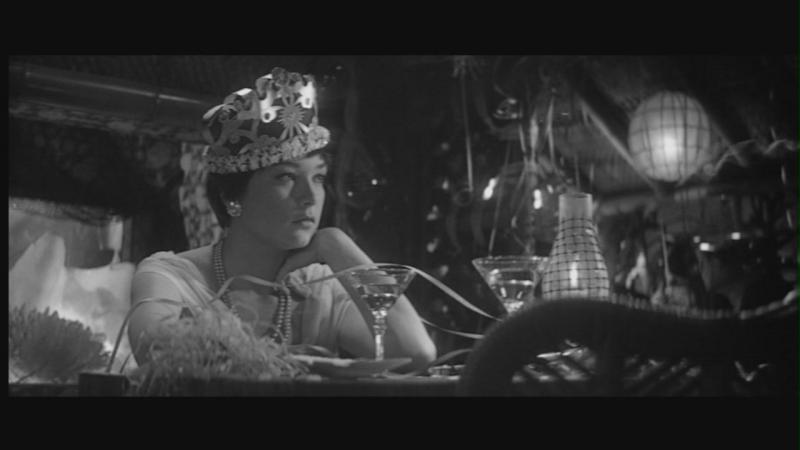 The Poseidon Adventure (1972)
Nothing kills a happening New Year's party more than a giant tidal wave, as evidenced by the Irwin Allen classic The Poseidon Adventure. After said wave strikes a luxury liner on New Year's Eve, a group of trapped survivors (led by Gene Hackman) journeys through the overturned ship in an effort to seek rescue.
The movie was the first in a decade that would spawn countless disaster films, most of which got campier and sillier as the years progressed. Yet The Poseidon Adventure managed to deliver both substance and spectacle. The capsizing of the ship shortly after New Year's remains one of film's most memorable action sequences while the more human interest-driven scenes such as Belle's (an Oscar-nominated Shelley Winters) heroic act and Reverend Scott's (Hackman) final moments give the film an emotional pathos that very few (if any) of today's blockbusters manage to achieve.
Where to watch: The Poseidon Adventure is available on DVD and Blu-ray -- you can rent the DVD locally from Vulcan Video. Or you can stream it via Amazon Instant.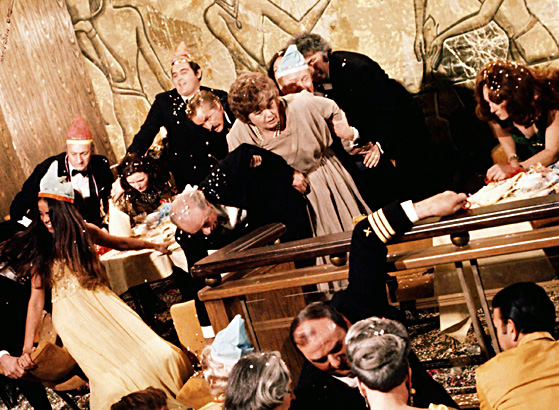 200 Cigarettes (1999)
Its a shame that Marshall didn't take a cue from the quirky late-Nineties comedy 200 Cigarettes. Essentially New Year's Eve for the MTV generation, 200 Cigarettes features more or less the same plot as Marshall's film: Various characters in New York on New Year's Eve are dealing with their own comedic situations while trying to get to a party in Soho before the clock strikes 12.
What sets 200 Cigarettes apart from New Year's Eve, however, is its random early Eighties setting (which makes way for a very fun soundtrack) and its wildly eclectic cast including Paul Rudd, Courtney Love, Christina Ricci (sporting a fun Long Island accent), Dave Chappelle, Janeane Garofalo, Martha Plimpton, a pre-fame Kate Hudson, BOTH Afflecks and even Elvis Costello in a surprise cameo. There's nothing but tongue-in-cheek fun as characters fall down, fight, drink, pass out and make up throughout the course of 200 Cigarettes, making it one of the funniest New Year's comedies in existence.
Where to watch: 200 Cigarettes is available on DVD, which you can rent locally from Vulcan Video.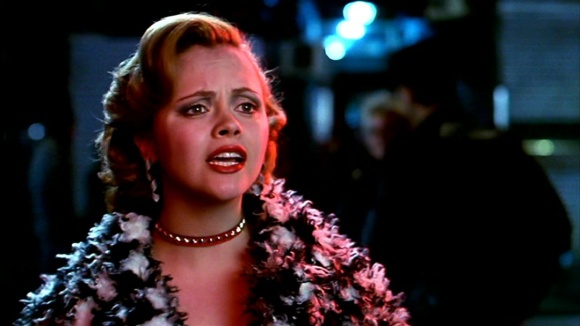 Repeat Performance (1947)
I first discovered this almost-unknown gem back in February while attending Noir City at the Ritz and immediately adopted it as my favorite New Year's film of all time. Repeat Performance opens as the clock strikes midnight on New Year's in New York at the same moment Broadway star Sheila Page (Joan Leslie) has just shot her husband (Louis Hayward) dead. Fleeing to the arms of a friend, she suddenly finds herself back to New Year's Day of the previous year where she discovers she has mysteriously been given a second chance to change the future and avoid killing her husband when New Year's comes around again. Part melodrama, part film noir, and part Twilight Zone episode, Repeat Performance is a fascinating piece of 1940s filmmaking. Watching Sheila weave herself through the various characters and events to avoid ending up with a gun in her hand is compelling from the start and the film's slight twist and unpredictable ending manage to top all that come before them.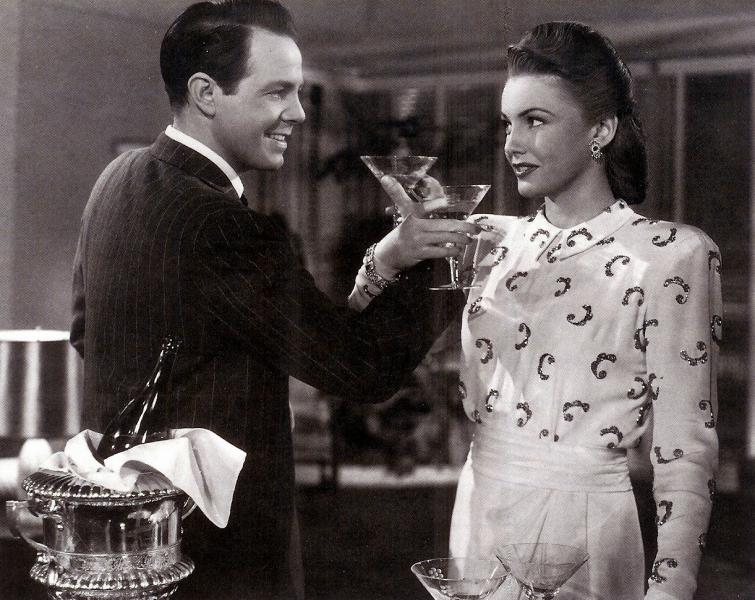 Where to watch: Repeat Performance is available on DVD, or you can stream it via Amazon Instant.