Our Holiday Favorites 2014: 'Tis the Season for Stanwyck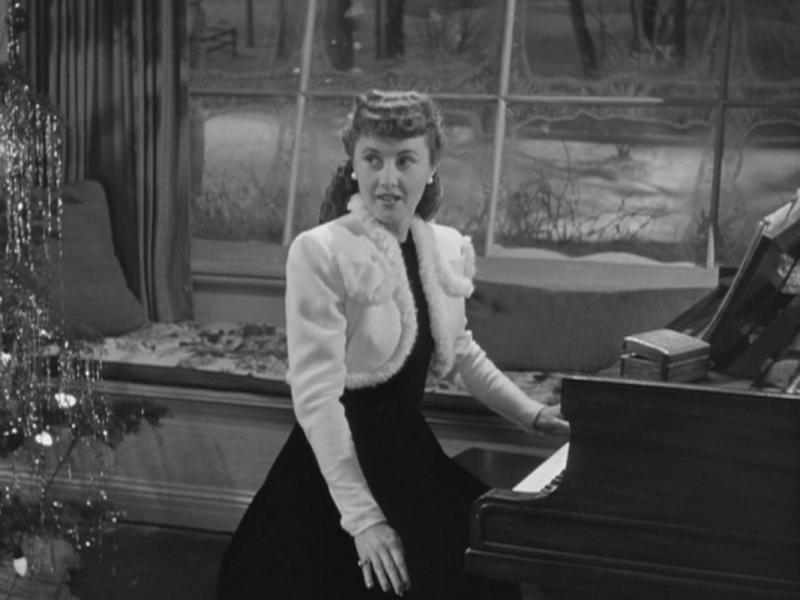 In August, the Austin Film Society series "Stanwyck in Her Prime" showcased some of the titles that made Barbara Stanwyck one of the greatest actresses of her generation. It featured such classic Stanwyck staples as Preston Sturges' The Lady Eve (1941) and Ball of Fire (1941), both essential highlights in Stanwyck's stellar career. As a result of the series popularity, and since it's the holidays, I thought I'd spotlight the few but worthwhile Christmas movies Stanwyck starred in.
Not many think of Stanwyck as an actress who would be caught dead in a Christmas movie. Her brand of playing women both tough and tragic made her one of the most formidable screen heroines of all time. And yet, if you are a fan of Stanwyck's, its not surprising to see her in these films since they provided the actress grade-A roles with directors and co-stars also at the top of their game.
Christmas in Connecticut (1945)
So much of Stanwyck's filmography featured the actress playing complicated women (some good, some bad) in situations fraught with intense conflict. However, Christmas in Connecticut is one of those rare exceptions where the great Stanwyck was able to leave her trademark intensity at home and indulge in one of her most playful roles ever. Stanwyck plays celebrated homemaker Elizabeth Lane, a 1940s Martha Stewart who delights millions of readers with sumptuous recipes and household hints through a wildly popular magazine column. When a rescued soldier (Dennis Morgan) expresses a desire to meet the domestic diva, the magazine's publishing magnate (Sydney Greenstreet) demands that she invite him to her Connecticut farm for a homemade Christmas without realizing that Elizabeth is actually a fraud who can't really cook.
There's nothing but sweet-natured fun and laughs in this farcical holiday tale with Stanwyck at the center, hitting every comedic beat the script throws at her. The story is charming, the actors are teriffic and though she may not be trying to cover up a murder, Christmas in Connecticut is still prime Stanwyck.
Where to watch: Christmas in Connecticut is available as a DVD and Blu-ray, which you can rent locally from Vulcan Video. You can watch it streaming on Amazon, or if you have cable, tonight (12/24) on TCM at 9 pm CST.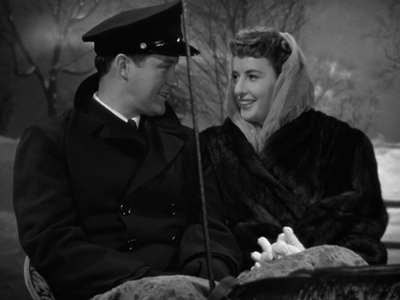 Remember the Night (1940)
It's strange that this Stanwyck title isn't more well-known since not only was it written by Preston Sturges (his last turn as screenwriter before directing his own scripts), but it also represents the first of four pairings of Stanwyck and Fred MacMurray in this tale of romance and redemption. It's the holidays and Lee Leander (Stanwyck) has been arrested for shoplifting from a jewelry store. Feeling guilty that he's intentionally postponed Lee's trial until January 2, forcing her to spend Christmas locked up, local D.A. John Sargent (MacMurray) ends up taking charge of Lee and brings her to his family's home for the holidays.
With just enough of a cynical hardness to Stanwyck's character that calls to mind her famous pre-Code days, the actress is in fine form, especially when reciting that one-of-a-kind Sturges dialogue. There's a little bit of everything in Remember the Night, which makes it quality holiday fare, but it's watching the chemistry between the two leads as their characters strip each other of their social brandings and proceed to fall in love, which makes the film worthwhile.
Where to watch: Remember the Night is available on DVD, which you can rent locally from Vulcan Video's north location.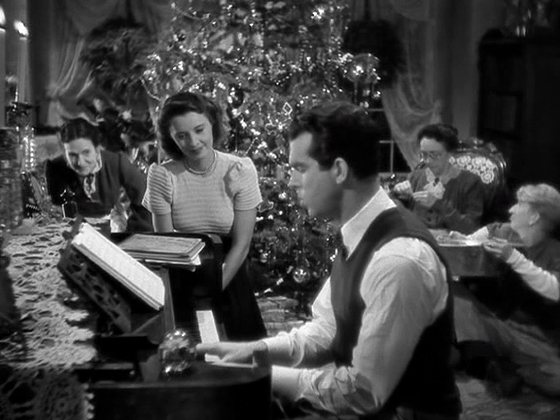 My Reputation (1946)
Not necessarily a holiday movie, this is instead a drama that takes place during the holidays. My Reputation sees Stanwyck as a widowed mother of two who becomes the subject of local judgment after falling for an army major (George Brent) she meets on a winter getaway. My Reputation came in the latter part of the '40s, a period some point to as the end of Stanwyck's great roles. Here Stanwyck is at her most vulnerable, having to journey from grief to desire to despair, which she manages perfectly. The expectations placed upon her by everyone, most of all her loving but stern mother (Lucile Watson), are borderline vicious and its interesting to see an actress of Stanwyck's character wade through such waters.
While it would be easy to set the film during any time of the year, the holiday setting seems to bring out the more emotional aspects of the story and characters, and the hard-hitting changes life brings them. Stanwyck always specialized in tough broads, and though her character does discover her strengths late into the proceedings, the gentleness the actress infuses her with throughout remains fascinating.
Where to watch: My Reputation is available on DVD, which you can rent locally from Vulcan Video. You can watch it streaming on Amazon.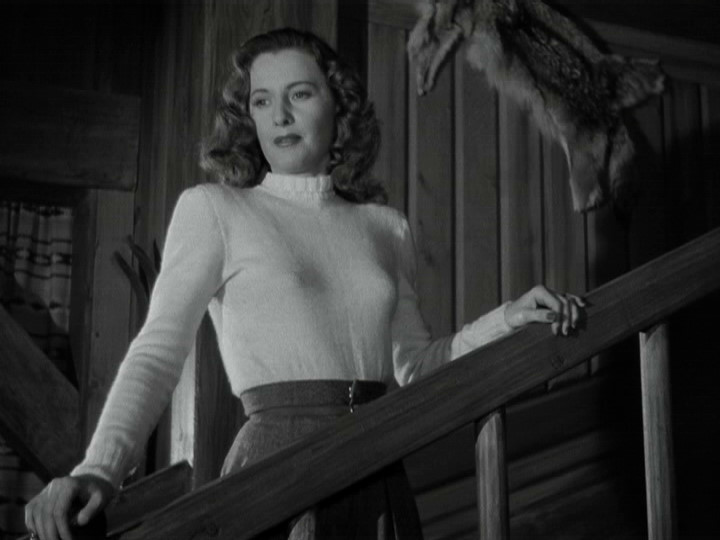 Meet John Doe (1941)
Stanwyck and director Frank Capra teamed up a fifth and final time for the still-unsung Meet John Doe. This pick may be a bit of a cheat, since only the third act of the film takes place during the holidays (similar to another Capra holiday classic). However, it's those final scenes that happen to be the very heart and soul of Meet John Doe.
In a bid to save her job, columnist Ann Mitchell (Stanwyck) fabricates a letter written by a disgruntled citizen named John Doe, who threatens to throw himself off City Hall on Christmas Eve because of his disgust with corporate America. After the letter causes a sensation, Ann and her bosses recruit warm-hearted drifter Long John Willoughby (Gary Cooper) to be their John Doe, resulting in a political movement that overpowers everyone involved.
Though some considered it too grim for a Capra film, Meet John Doe's theme about appreciating and embracing your fellow man is undeniably Capra-esque. For fans, this is truly quintessential Stanwyck; her character is smart, cunning, ambitious, feminine and sensitive -- all trademarks of some of her best roles. The movie's climax, which sees Stanwyck delivering a powerful monologue to a disillusioned Cooper atop a snow-covered City Hall on Christmas Eve, remains one of the top moments in the actress's legendary career.
Where to watch: Meet John Doe is available on DVD, which you can rent locally from Vulcan Video. You can watch it streaming on Amazon (free with Prime).