Looking Back at the Film Class of 1999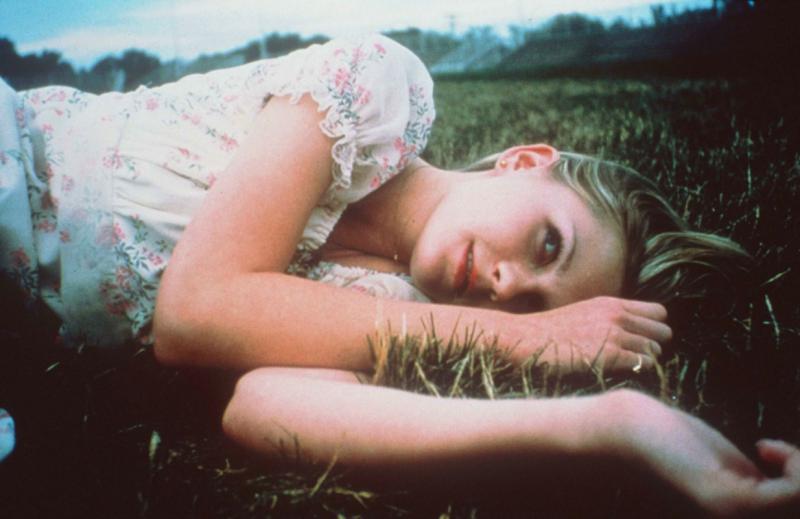 Back in 1999, I was a teenage film geek sneaking into R-rated movies. Without question, one of the titles I saw that year which left a lasting impression was The Talented Mr. Ripley (1999), the superb adaptation of Patricia Highsmith's psychological thriller novel starring Matt Damon and Gwyneth Paltrow. The camera moves, performances, costumes, cinematography -- all of it took me on a cinematic journey I had not experienced until then. However, that movie was only a taste of the varied class of movies that made up 1999 at the cinema.
From edgy comedies like Election (1999), to haunting dramas like The Virgin Suicides (1999) (pictured at top), the lead up to the millenium brought forth a year full of one celluloid gem after another. In honor of the Alamo Drafthouse's 12-week tribute to 1999, which runs through mid-December, I thought I'd revisit the year in question and examine how such a vibrant burst of filmmaking touched many aspects of the moviemaking world.
The year saw many high-profile directors temporarily abandon their trademark genres in pursuit of projects which allowed them a chance to spread their directorial wings. Slasher maestro Wes Craven directed Meryl Streep to an Oscar nomination as an inner-city violin teacher in Music of the Heart (1999 -- one of the better "inspirational teacher" movies). David Lynch took a break from the dark and subversive for a softer, reflective tone in the beautifully moving drama The Straight Story (1999) while Joel Schumacher stepped away from the heroics of Batman and John Grisham to film 8mm (1999); a creepy inside look at the snuff film underworld. Clashes with Adrien Brody didn't stop Spike Lee from exploring one of the most bizarre serial killer cases in New York's history with Summer of Sam (1999). And though it may have featured Johnny Depp and vivid production qualities, the usual trademark whimsy and playful offbeat touches were absent from Tim Burton's Sleepy Hollow (1999); making it the director's sole true horror film.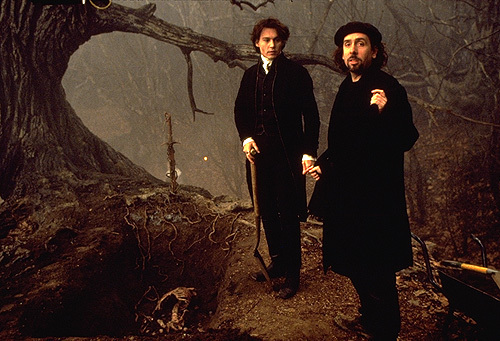 The long-standing issue of a lack of substantial women's roles seemed a bit irrelevant in a year which gave many of its top actresses a number of quality parts. Jodie Foster admirably stepped into Deborah Kerr's shoes for the lush costume drama Anna and the King (1999). The Deep End of the Ocean (1999) was decidedly movie-of-the-week fare, but Michelle Pfeiffer's turn as the grieving mother of a missing child revealed more of the actress' never-ending range. It may have been one of the most divided film adaptations of Shakespeare's work to date, but acclaim for Jessica Lange's take on Tamora in Titus (1999 -- her best latter-day leading role) was universal. Meanwhile, in the rush to praise Angelina Jolie's incredible work, many overlooked Winona Ryder's complex performance as the unstable heroine in the surprisingly cinematic Girl, Interrupted (1999). Finally, giving what may have been the greatest contribution to women's parts of the year, Franco Zeffirelli provided Cher, Judi Dench, Maggie Smith, Lily Tomlin and Joan Plowright with plum roles in his autobiographical Tea With Mussolini (1999).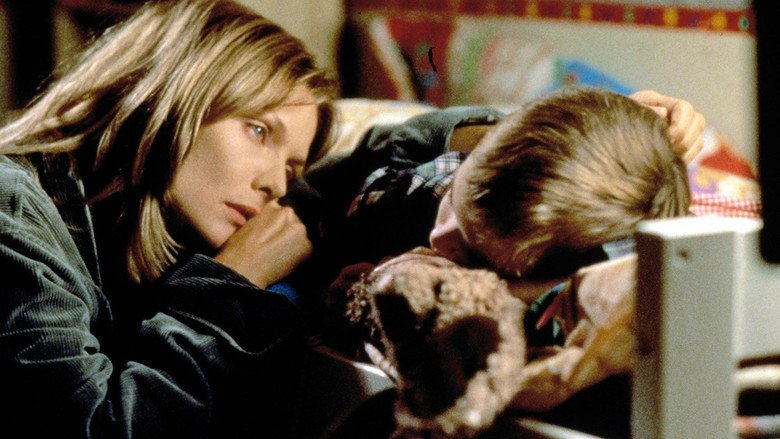 On its way to becoming the go-to destination for indie filmmaking it is today, in 1999 Texas featured prominently as a cinematic landscape for a wildly varied assortment of films. On the indie front, Austin provided Mike Judge's Office Space (1999) with the perfect setting for the ultimate workplace comedy about a trio of office employees exacting revenge, while a pair of escaped convicts arrive in a small Texas town only to be mistaken for two gay beauty pageant experts in Happy, Texas (1999). In similar screwball fashion, A Texas Funeral (1999) saw secrets and grudges revisited when the members of an eccentric Texas clan reunite for the death of a family member. Arlington Road (1999) showed that even in the friendly Lone Star State, no one is safe as Jeff Bridges' college professor realizes when he discovers his next door neighbor (Tim Robbins) is a wanted terrorist in this intense thriller with a highly unsettling ending. And while most teen movies dealt with slashers and high school dances, Varsity Blues (1999) focused on the life and death importance put on small-town Texas high school football; giving Jon Voight a scene-stealing role in the process.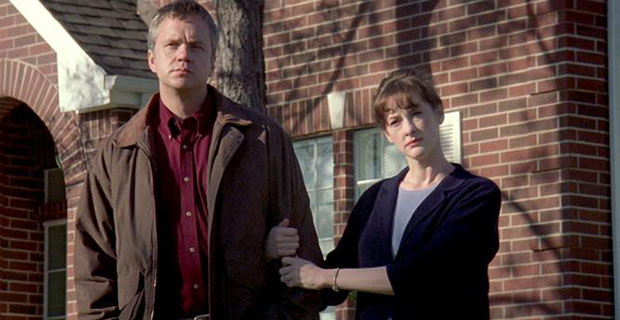 The summer of 1999 may have been one of the last few summers which offered up both anticipated blockbusters and novel fare on equal levels. The slick updating of the Pierce Brosnan-led crime caper The Thomas Crown Affair (1999) was proof positive that remakes could exist as their own entities rather than simply money-driven knock-offs. Likewise, Austin Powers: The Spy Who Shagged Me (1999) calls to mind a time when sequels weren't mass-produced gimmicks, but rather genuine continuations of popular films. And though it may seem blasphemous now, The Sixth Sense (1999) achieved the impossible by being one of the few (if not the only) ghost stories to become one of the summer's biggest blockbusters as well as a Best Picture Oscar nominee. The Muse (1999) gave older audiences prime concept comedy (not to mention a delightful Sharon Stone as the inspiration behind Albert Brooks' fledgeling screenwriter) while kids saw The Iron Giant (1999) stand tall as one of the few animated films to inject both pathos and entertainment into its story.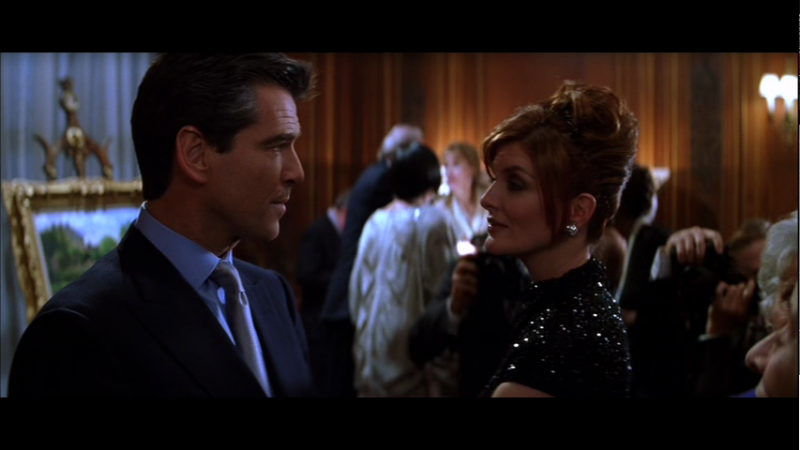 No one sets out to make a cult film. It just happens. Fortunately in 1999, it happened a lot. Though its gone on to be embraced by countless office denizens who feel the film serves as their collective voice against cubicle purgatory, the initial debut of Austin-shot movie Office Space was marred by a lack of promotion and a February release date before finding a strong afterlife on DVD.
Kevin Smith's filmography is loaded with cult classics, yet Dogma (1999) -- the story of two fallen angels (Damon and Ben Affleck) who find a way to get back into heaven-remains one of the indie director's most controversial and highly amusing films. The team behind the summer bomb Drop Dead Gorgeous (1999) took a cue from Christopher Guest for a send-up on the beauty pageant world so hilarious that co-star Allison Janney still gets asked about it more than any other project she's ever worked on. Doug Liman might be the go-to guy for dynamic actioners nowadays, but he was hailed as the new Quentin Tarantino upon release of his dark indie crime comedy Go (1999) by both critics and audiences. And Mystery Men (1999) was considered one of the costliest, high-profile misfires of the summer thanks to a disjointed plot and too many odd characters, until a new generation of misfits rediscovered the unorthodox comedy as a kooky work of genius.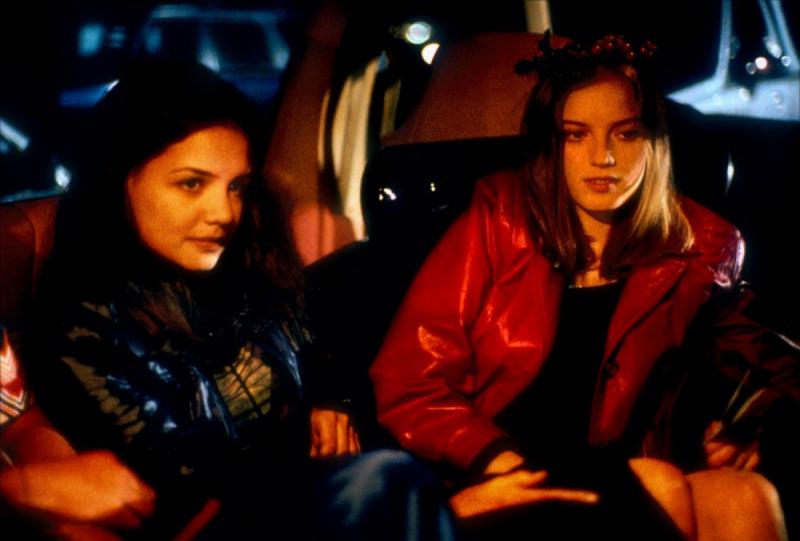 For actresses and directors, from summer blockbusters to indie darlings, it seems that virtually every aspect of film was transformed in some way by 1999. Though the following years have been hit and miss with many bright spots in between, there has yet to be as stellar a year as the movies experienced well over a decade ago. So on December 11 (two weeks shy of the film's 15th anniversary), I will be sitting in a dark theater once again waiting to be mesmerized by The Talented Mr. Ripley and the mystifying power of one of the most prime years in American cinema.
The Alamo Drafthouse "Films of 1999" series runs until December 18. For tickets and information, please click here.