Movies This Week: November 26-December 4, 2014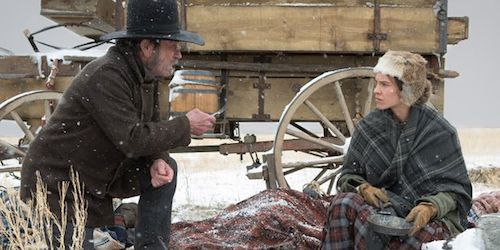 As we head into the Thanksgiving weekend, there are a few new releases that are hitting area theaters. The only other major change from last week is that the Stephen Hawking biopic The Theory Of Everything (Don's review) is expanding to new locations today. It continues to play at the Alamo Drafthouse South Lamar, Regal Arbor and Violet Crown, but also turns up at the Alamo Lakeline, Alamo Slaughter Lane, AMC Barton Creek and the Cinemark Hill Country Galleria.
It's also worth mentioning, especially if you're in South Austin, that a brand new entertainment complex called EVO has opened up down in Kyle and it's the first theater in our area featuring an auditorium with Dolby Atmos sound. The EVX screen there is apparently 60-feet wide and Atmos can feature an audio mix that has up to 128 channels (as opposed to a 5.1 or 7.1 surround mix). They're currently screening The Hunger Games: Mockingjay - Part 1 on the EVX screen!
The Austin Film Society's "Essential Cinema" series celebrating Contemporary Filipino Cinema is taking a break this Thursday for Thanksgiving, but returns on Thursday, December 4 with Norte, The End Of History. The epic four-hour movie was just nominated this week as Best International Film at the Independent Spirit Awards and it is the Philippines' official entry for the Acadamy Awards Best Foreign Language Film category.
There aren't as many specialty screenings in general thanks to the holiday, but the Alamo is going to take care of those of you who would rather eat your turkey in the dark. In particular, the Ritz will be screening Planes, Trains and Automobiles tonight and tomorrow. If you are headed to any movie at any Austin Alamo location, you can add the "Turkey Dinner" option to your ticket in advance (quantities are limited so order ahead). They'll have roast turkey, green bean casserole, sweet potatoes, stuffing, giblet gravy, cranberry sauce, dressing, rolls and a slice of pecan pie.
Focusing back on the Ritz, the theater is continuing to run Interstellar in 70mm in Theater 1 for another week. A special series kicks off this week called "Black Christmas: Shane Black Vs. The Holidays." It features The Last Boy Scout in 35mm on Sunday night, a DCP of The Long Kiss Goodnight on Tuesday and Kiss Kiss, Bang Bang in 35mm on Wednesday. Paul Thomas Anderson's Magnolia is also screening on Monday night in 35mm as part of the "1999" series.
Over at Alamo South Lamar, they're hanging on to one 35mm screening a day of Interstellar and adding late-night screenings of the French thriller The Strange Color Of Your Body's Tears, a Fantastic Fest 2013 favorite. Next Wednesday, December 3, NARAL Pro-Choice Texas and The Lilith Fund are sponsoring a special screening and "open forum" discussion on Gillian Robespierre's hysterical comedy Obvious Child. The "1999" series adds The Best Man next Thursday, December 4 and that same evening a new series called "Vinegar Syndrome Presents" launches with a brand new 2K restoration of 1980's Santa slasher Christmas Evil.
Movies We've Seen
Horrible Bosses 2 - It looks like there are lots of crude laughs in this sequel to 2011's surprise hit comedy. Returning from the original cast are Jason Bateman, Jason Sudeikis, Charlie Day, Jennifer Aniston, Kevin Spacey, and Jamie Foxx, being joined this time around by Christoph Waltz and Chris Pine. Mike has our review and he says that "Bateman, Day and Sudeikis are an unbeatable comedy team not equalled since Moe, Larry and Curly." (wide)
Also Opening In Austin
The Homesman (pictured above) - Tommy Lee Jones stars in and directs his second feature film, bringing along a cast that also includes Hilary Swank, Meryl Streep, Tim Blake Nelson, John Lithgow and James Spader. Based on Glendon Swarthout's novel, Marjorie Baumgarten at the Austin Chronicle says that "the film will burrow into your flesh like frontier frostbite" and that it "gives us a West devoid of gunslingers and heroes and hearth vs. hunt dynamics, and instead shows us people trying to get their days alive and sane." (Regal Arbor)
Penguins Of Madagascar - It's a very sequel-heavy fall at the box office. For family films, it's no surprise that the Madagascar franchise continues to expand, based on its huge worldwide grosses. It's not surprising that the penguin characters are getting their own spin-off movie and this is going to be the movie of choice for the youngest viewers in your family. Featuring the voices of John Malkovich, Benedict Cumberbatch and yes, even Werner Herzog. (wide, available in 2D and 3D screenings)