Holiday Favorites 2014: Claudette Godfrey Can't Resist 'The Christmas Toy'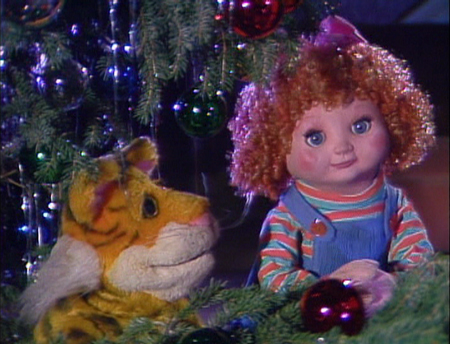 Welcome to Holiday Favorites, a series in which Slackerwood contributors and our friends talk about the movies we watch during the holiday season, holiday-related or otherwise.
Today's pick is from Claudette Godfrey, Short Film Programmer and Operations Manager for SXSW:
My job requires that I watch movies every day for 6+ months of the year, but I can honestly say my favorite time to watch movies is around the holidays. So, while there are so many movies from my childhood I love to re-watch each year. Like Home Alone! Scrooged!! The Santa Clause!! And of course Nutcracker: The Motion Picture, which is the creepiest and best Nutcracker ever because of Maurice Sendak's amazing brain.
BUT, the one that truly speaks to 6-year-old Claudette the most is The Christmas Toy. Made in 1986, a few years before Jim Henson passed, it first appeared on TV just before my first birthday. Thankfully, my mother is a Henson fanatic (and a recording-things-to-VHS fanatic) and taped it off TV at some point so we could watch it (multiple times) each year.
It pre-dates Toy Story by almost 10 years, but has a strikingly similar plot. New toys will arrive on Christmas, Balthazar the Bear explains, and that means making room for them. Unfortunately, Rugby the Tiger, who was the Christmas Toy last year, thinks he's going to do it all over again and Apple the Doll has to explain that he's got it all wrong. Medeora, the original Buzz Lightyear, is convinced she is the "Queen of the Asteroids" and not a toy at all. You get the gist.
It has this creepy vibe even though it's a children's Christmas movie. If the toys are seen moving they'll be "frozen FOREVER" and some of the puppets are pretty sinister. The songs in the film are delightful and the original song "Together at Christmas," still makes me cry. I bet my momma still has a copy somewhere at her house, and for that, I thank her.
Here's a clip from The Christmas Toy:
Where to watch: Vulcan Video has the DVD at their north location. You can also rent the streaming video from Amazon.
[Still via A Cartoon Christmas]