Holiday Favorites 2014: Steven DeGennaro and '29th Street'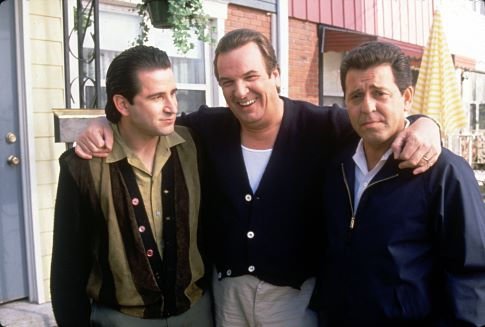 Welcome to Holiday Favorites, a series in which Slackerwood contributors and our friends talk about the movies we watch during the holiday season, holiday-related or otherwise.
Today's pick is from seasoned sound designer turned writer/director Steven DeGennaro, whose short film First Date premiered during the AFS ShortCase at the 2013 SXSW Film Festival. DeGennaro successfully wrapped a crowdfunding campaign and raised over $35,000 for his first feature, Found Footage 3D. Here's his holiday favorite:
There's only one holiday movie in my family, and that's 29th Street. The movie tells the sort-of, almost, but not-really "true" story of the first winner of the New York State Lottery, Frank Pesce (who wrote the film and plays a supporting role). Danny Aiello plays the domineering father of the clan, whose son, played by Anthony LaPaglia, is supposedly the luckiest man alive. So lucky, in fact, that it turns out to be a curse. It's funny with just a touch of schmaltz, as every good Christmas movie should be.
It's a film that anyone who grew up in an Italian-American family in the New York/New Jersey area can relate to instantly, which is probably why it is so beloved by my family and a holiday staple in our house. There aren't many movies that my family can all agree on. In fact, this may be the only one. It's also fun to play "Spot The Sopranos," as it is chock full of pre-Sopranos actors, including Paulie Walnuts.
Sadly, for some reason it's never been released commercially on DVD. My family has been watching the same battered VHS copy -- taped off of HBO -- for decades. My parents paid to have the VHS transferred to a DVD a couple of years ago, which still has all the personality of the original. To this day I know every glitch, dropped frame, and area of poor tracking almost as well as I know the movie itself. Last year I finally got to share it with my wife for the first time.
Where to watch: Vulcan Video has the DVD at their South location. The DVD is indeed out of print and retails via third parties for $75 and more on Amazon.