Mondo Gallery Hosts 'Batman 75th Anniversary' Show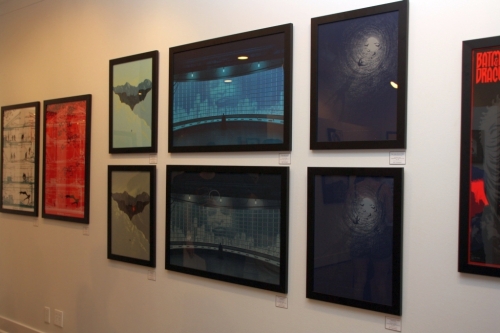 Just a week before Halloween, Mondo launched its "Batman 75th Anniversary" gallery show featuring prints and original works from dozens of artists including Martin Ansin, Craig Drake, Jason Edmiston, Kilian Eng, Francesco Francavilla, Brandon Holt, Alex Pardee, JC Richard, Kevin Tong, Tom Whalen, and many others. Check out my photos below from opening night.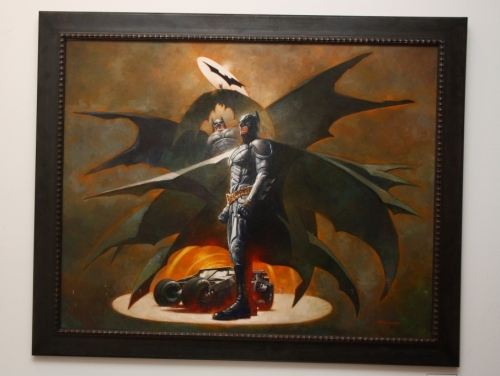 Whether you prefer the more whimsical, comedic look of the 1960s Batman TV series, the graceful gothic look of the 90s Burton films or the gritty military vision of Christopher Nolan, all are represented in this show along with visions inspired by the comic books and the artists' own interpretations.
Along with the caped crusader, some of his most iconic foes have been boldly recreated in print, oils, acrylics and various other mixed media. The show continues through November 15 at the Mondo Gallery, 4115 Guadalupe. You can see more photos from the opening at the Slackerwood Flickr.