Movies This Week: October 10-16, 2014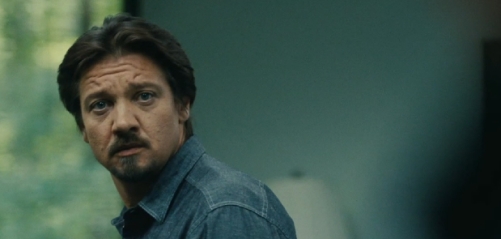 Austin Film Society continues their "Art Horror" series this month at the Marchesa with a 35mm print of Masaki Kobayashi's 1964 ghost story anthology, Kwaidan. Tonight's screening is actually a Free Member Friday event, so if you're an AFS member you won't have to pay a dime for this horror classic. It will also screen again on Sunday at noon. Also on Sunday, you can check out the 2013 documentary The Sarnos: A Life In Dirty Movies, which examines the life and career of sexploitation director Joe Sarno and his wife Peggy. It will be paired with Joe's 1966 feature Moonlighting Wives on Sunday evening.
There is a lot of rep activity at Alamo Drafthouse theaters this week and we'll start off by looking at what is going down at the Ritz. You can catch Guys And Dolls in 35mm for "Broadway Brunch" on Saturday and Sunday, and Kubrick's big-screen classic 2001: A Space Odyssey will be screening in 70mm on Saturday, Sunday, Monday and Wednesday. A "Cinema Cocktails" screening of Death Becomes Her on Sunday night in 35mm (if it's the same beautiful print that played during "MerylThon," it's well worth scoping a ticket), a digital restoration of The Astrologer fresh from Fantastic Fest also on Sunday evening, a very rare screening of In The Land Of The Headhunters from 1914 for its 100th anniversary on Monday night, and what could be an oddly perfect double feature: Little Monsters and Phantasm in 35mm on Tuesday night.
Alamo Slaughter Lane quite appropriately has Sofia Coppola's scrumptious Marie Antoinette for "Afternoon Tea" on Saturday afternoon and quote-along screenings of Shaun Of The Dead will be happening on both Sunday and Thursday nights. Alamo Village will screen Roman Polanski's Rosemary's Baby on Sunday night and the anime classic Ninja Scroll (presented with subtitles) on Thursday. Alamo South Lamar goes back to 1948 for their Halloween pick this weekend with Abbott & Costello Meet Frankenstein on Saturday and Sunday afternoons. They'll also host sing-alongs for Little Shop Of Horrors on Tuesday and Thursday. South Lamar will also be hanging on to limited evening screenings of the new Nick Cave documentary 20,000 Days On Earth and the excellent thriller The Guest all week long, both are worth catching on the big screen.
The Scoot Inn and the Austin Chronicle continue their music movies series this week with Jake Kasdan's riotous satire of music biopics, Walk Hard: The Dewey Cox Story. It will screen Tuesday night at the historic venue. The film is free and will begin around sunset, with food available for purchase as well as special movie-themed cocktails at the bar.
Finally, Violet Crown Cinema will be screening Tom Laughlin's 1971 drama Billy Jack for their "CineBrew" series Thursday evening. Each ticket will come with a souvenir glass filled with Firestone Walker Brewing Company's Velvet Merkin. Flights of Firestone's Jack series will also be available.
Movies We've Seen
Kill The Messenger (pictured above) - This film is based on the true story of Gary Webb, an award-winning journalist who uncovered information that proved the CIA was looking at the other way at major drug smuggling operations. Jeremy Renner leads a terrific cast that also includes Andy Garcia, Oliver Platt, Mary Elizabeth Winstead and Rosemarie DeWitt. Don's review raves that Kill The Messenger is "slickly produced and immensely entertaining" while at the same time being "this year's darkest film." (Alamo South Lamar, AMC Barton Creek, Cinemark Hill Country, Regal Arbor)
Also Opening In Austin
Addicted - Bille Woodruff, the director of Honey, Honey 2 and Beauty Shop, returns with this erotic thriller about a married woman who satisfies her sexual addiction by sleeping with other men. (Galaxy Highland, Regal Gateway, Regal Metropolitan)
Alexander and the Terrible, Horrible, No Good, Very Bad Day - Indie director Miguel Arteta (Chuck & Buck, Cedar Rapids) teams up with Walt Disney Pictures, Steve Carell and Jennifer Garner for this adaptation of Judith Viorst's classic 1972 children's book about an 11-year-old boy's very bad day. (wide)
Dracula Untold - Luke Evans and Dominic Coopher star in this film about Dracula that focuses on Vlad the Impaler's transition into the famous title character. Watered down for a PG-13 rating, early reviews are unkind. Over at The Dissolve, Scott Tobias said the film "boldly attempts to retell the Dracula origin story by sinking its teeth into Bram Stoker's novel and draining it of all the passion, sensuality, and ambience that have seduced readers and moviegoers since the turn of the 20th century." (wide, available in digital IMAX at AMC Barton Creek and Regal Gateway)
The Judge - David Dobkin (Wedding Crashers) directs this courtoom drama with Robert Downey Jr. as a lawyer who returns home when his estranged father (Robert Duvall) is accused of murder. (wide)
Pride - Based on the unlikely true story of a group of LGBT activists in 1984 who stepped out to support a miners' strike in small village in Wales and how the two groups became allies. Starring Bill Nighy, Imelda Staunton and Dominic West, the film has an outstanding 92% Fresh rating on Rotten Tomatoes. (Regal Arbor, Violet Crown Cinema)