Movies This Week: October 3-9, 2014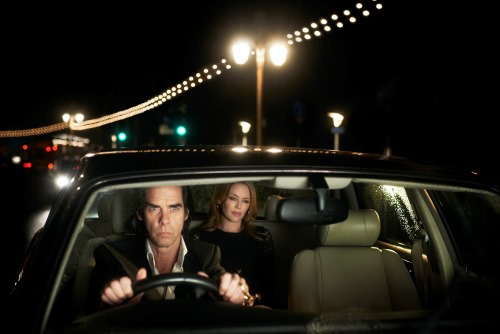 While the first of two weekends of the Austin City Limits Festival will create an influx of out-of-towners and even more traffic than usual, local theaters offer more choices than ever for those of you not braving Zilker Park. There are no less than 10 new releases opening, but first I want to focus on this week's specialty screenings.
The Austin Film Society is kicking off their "Art Horror" series for October with Andrzej Zulawski's Possession. Released in 1981, the film stars Sam Neill and Isabelle Adjani and plays out like a paranoid fever dream. Beautifully shot with an incredible score, it's screening in 35mm at the Marchesa tonight, Sunday afternoon and again on Tuesday evening so there's no excuse for missing this one! On Wednesday, Doc Nights will feature Las Marthas with director Cristina Ibarra in attendance for a Q&A and Essential Cinema's "The Films Of Satyajit Ray" series this month will turn to 1964's Charulata (The Lonely Wife) on Thursday night.
Highlights of the specialty programming at our area Alamo Drafthouse locations this week: a few great horror films selected for October including Shaun Of The Dead (screening in 35mm) at Ritz on Saturday and Sunday, The Thing at South Lamar on Sunday and Tuesday and The Exorcist at Village on Sunday. The Village also has Jackie Chan's Supercop on Tuesday for their "Eastern Fury" series. Also of note this week: the Ritz will be screening a real rarity on Saturday afternoon called Corn's-A-Poppin'. Co-written by Robert Altman and shot in his hometown of Kansas City, Missouri, this is a 1955 musical comedy that the Drafthouse site calls "a singularly quirky exercise in regional filmmaking."
The Scoot Inn and the Austin Chronicle continue their music movies series this week with Penelope Spheeris' essential The Decline of Western Civilization Part I on Tuesday night. The film has never been legally issued on DVD in the United States (and it is unclear what the source of this screening will be), but Part I focuses on L.A.'s punk music scene in 1979 and 1980 and has performances from Black Flag, Circle Jerks, X and the Germs among others. It will screen Tuesday night at the historic venue. The film is free and will begin around sunset, with food available for purchase as well as special movie-themed cocktails at the bar.
For my money, the coolest event going down this week is also happening on Tuesday night at the Alamo South Lamar. Indie rockers Spoon are celebrating their 20th anniversary and have a little downtime between Austin City Limits Festival performances, so they're dropping by to host screenings of two of their favorite films in 35mm. You can catch The Last Picture Show paired with The Last Waltz at this excellent double feature.
Perhaps the biggest film news of the week is that Christopher Nolan's Interstellar will be debuting early next month exclusively on film a few days before opening digitally at the multiplex. Screenings will begin Tuesday, November 4 and tickets for these early screenings are now on sale. You have several options to see the movie, which was shot with a combination of anamorphic 35mm and 65mm IMAX film cameras. We have confirmed that this will be the last IMAX 15 perf/70mm film to play at the Bob Bullock Museum's IMAX Theatre before they convert to digital projection. Tickets are on sale now to see it on the biggest screen in Texas (from November 4-December 18). The Alamo Ritz will be screening the movie in a conventional 70mm print, whille Alamo Lakeline, Alamo South Lamar and Alamo Village will screen it on 35mm prints beginning November 4. The film will also screen in 35mm at the Galaxy Highland locally. It's encouraging to see a director like Nolan have enough power to get a major studio like Paramount to make this kind of print committment in the age of digital.
Movies We've Seen
20,000 Days On Earth (pictured above) - Drafthouse Films is releasing this brilliant pseudo-documentary about Aussie jack of all trades, Nick Cave. When he's not fronting his band The Bad Seeds, he may be found writing novels or screenplays (Lawless, The Proposition) or scoring films with bandmate Warren Ellis. Co-directors Iain Forsyth and Jane Pollard dig into the creative process of the recording of 2013's album Push The Sky Away, but also explore Cave's personal history in a uniquely compelling way and bring in fellow friends and artists like Ray Winstone and Kylie Minogue. You don't have to be a fan of his musical legacy to appreciate the film, but it will bring you even more appreciation of this incredible artist. (Alamo South Lamar)
Annabelle - Former cinematographer John R. Leonetti gets in the director's chair for this prequel to The Conjuring. Mike's review admits that "low budget doesn't have to be synonymous with awful," but in this case it appears to be true. While it's likely to have a decent first weekend, he says "even talents like Tony Amendola and Alfre Woodard can't elevate this to more than a bargain-bin DVD buy." (wide)
Gone Girl - Ben Affleck, Rosamund Pike and Tyler Perry (!!!) star in David Fincher's stylish adaptation of Gillian Flynn's bestselling novel. Reviews have been overwhelmingly strong, although the dissenters really hate it. More than anything, it seems like this one will inspire lots of post-film conversations. Caitlin says it's "A skillful and satisfying adaptation of Flynn's novel." Check back this weekend for her review. (wide)
The Good Lie - Philippe Falardeau, director of the Oscar-nominated Monsieur Lazhar, makes his English-language debut, brings us this drama starring Reese Witherspoon. Elizabeth saw it and says, "A decent primer for anyone unfamiliar with the story of the "Lost Boys of Sudan," the film's scenes of attack and escape in Sudan are harrowing and gorgeously shot. It's the move to America where the film becomes more flimsy and generic. The better 2003 documentary Lost Boys of Sudan was never far from my mind as I watched." (wide)
Also Opening In Austin
Hector And The Search For Happiness - Simon Pegg, Toni Collette, Rosamund Pike and Stellan Skarsgard star in this comedy from the director of Hannah Montana: The Movie. I'm not making that up. Reviews are just plain awful, unfortunately. (Regal Arbor)
Jimi: All Is By My Side - Written and directed by Oscar-winning screenwriter John Ridley (12 Years A Slave), this one caught a very mixed reaction at SXSW earlier this year. Marjorie Baumgarten over at the Austin Chronicle gave it a rave review in this week's issue, calling it "an evocative, probing, enlightening, and impressionistic look at the lesser-known period of Hendrix's life: the pivotal time from 1966-67 during which the musician discovered his style and vision." (Alamo South Lamar, Regal Arbor)
Last Days In Vietnam - This acclaimed documentary, produced and directed by Rory Kennedy, is on its Oscar-qualifying theatrical run in advance of airing on PBS' American Experience early next year. (Violet Crown Cinema)
Left Behind - Nicolas Cage and Lea Thompson star in this reboot of the straight-to-video Christian rapture thriller. Seriously. (wide)
The Notebook (Le Grand Cahier) - This is not a reissue of the Nicholas Sparks romance, although that sounds like a lot more fun than this. Instead, it's a brutal drama that tells the story of two twin teenage brothers who are sent to live with their alcoholic grandmother in rural Hungary near the end of World War II. (Regal Arbor)
Tracks - Mia Wasikowska stars in this adaptation of Robyn Davidson's memoir as a woman traveling almost 2,000 miles across the Australian outback months with her dog. Directed by John Curran (We Don't Live Here Anymore), the film also stars Adam Driver from HBO's Girls as a National Geographic photographer she meets along the way who documents her journey. (Regal Arbor)