Fantastic Fest 2014: Fest Half Full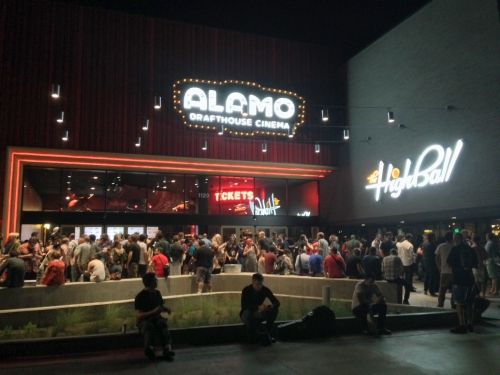 The tenth Fantastic Fest is halfway done, and that means many of the filmmaker guests and industry folks will be departing, but it also means an influx of new faces as second-half badgeholders join in the fray as most of the films' second screenings come around. Now begins your chance to see all the first-choices that the system didn't give you or the second-choices that took a backseat to something you couldn't wait to see.
For incoming second-halfers, you have probably been keeping track on Facebook and Twitter, but some of the hottest tickets for repeats will be Babadook, The Tale of Princess Kaguya, I Am a Knife With Legs, Cub, Force Majeure, Electric Boogaloo, John Wick and Tokyo Tribe.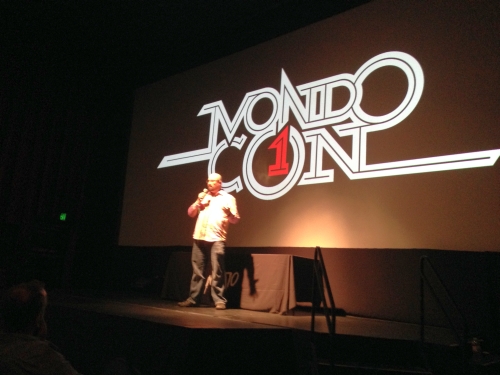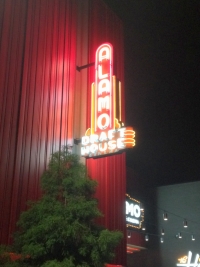 Sunday also saw the end of MondoCon's first annual two-day run. The event was an unmitigated success in spite of the rain that briefly forced attendees in line to take shelter under the Marchesa front patio Saturday.
Hundreds of people waited through a line from two to three hours long to purchase customarily stunning prints of Iron Giant and Shaun of the Dead artwork in addition to pieces from several other properties including The Adventures of Baron Munchausen, Time Bandits and Marvel comics' Spiderman/Carnage ... and that was just in the tents outside the building.
Within, dozens of artists signed autographs and sold prints and original art from their own stock in two packed showrooms. Additionally, panels and screenings along with accompanying poster releases ran through both days of the con. The volunteer staff had a Herculean task keeping everything running smoothly, and they performed heroically.
Second-halfers will have the chance to attend some events that will be missed by those leaving town after the weekend. Monday night includes the Fantastic Fest Awards and signature Fantastic Feud. Tuesday will include a comedy event "The Meltdown With Jonah and Kumail," and Thursday night, the fest concludes with the always epic closing-night party.
Tuesday will also include the only secret screening currently on the schedule. The selection for this screening is anybody's guess. It might be Christopher Nolan's Interstellar, starring Matthew McConaughey; the Wachowskis' Jupiter Ascending, which was pulled from a July release date and moved to next year; Paul Thomas Anderson's Inherent Vice; or it could be something more obscure. What are your guesses?