Get Ready for aGLIFF 2014 This Week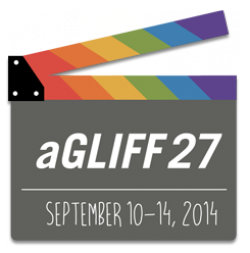 The Austin Gay and Lesbian International Film Festival (better known as aGLIFF) kicks off Wednesday night, and over 100 films from a variety of countries and genres will screen through Sunday. Most of the festival will take place at the recently remodeled Alamo Drafthouse South Lamar, and badges and individual passes are both still available.
The lineup is designed to showcase some of the most noteworthy LGBTQ films from the recent festival circuit and includes opening-night film Matt Shepard is a Friend of Mine, Centerpiece Film Regarding Susan Sontag, narrative closing-night film Appropriate Behavior and a Friday night secret screening.
Whether you're a badgeholder who wants to catch as many movies as possible or a casual participant just planning to attend a screening or two, here are a few things to keep in mind.
Location: With the exception of the closing night films, which are at the Stateside Theatre, all other screenings will take place at the Alamo South Lamar. It still looks like a bit of a construction mess over there, but the new parking garage (accessible from Treadwell Street) is open. Get there early to allow time to navigate the situation -- it may take longer than you'd think to park and get inside.
Access: Badges are still available, and prices start at $100. If you've already bought a badge, you can pick it up Tuesday at Mercury Mambo (across the street from the Alamo Drafthouse) between the hours of 10 am and 6 pm, or at the Drafthouse itself starting on Wednesday at 6 pm.
One-Offs: Limited individual tickets are available to buy for each screening -- they don't guarantee admission but are worth a try if you want to see a film and don't want to buy a badge. The tickets are reasonably priced, too -- $5 for films before 5 pm and $10 for the evening shows, and you can buy them and find more info here.
The Ticket Line: VIP badgeholders can enter the theater first, followed by All-Access badgeholders (the $100 option). Individual ticket holders will be admitted 15 minutes before the screening is scheduled to start. aGLIFF advises that you arrive 45 minutes early to each screening (read more about line procedures here).
The Films: The lineup includes narratives, documentaries and shorts, and each film/program screens just once. Check the schedule and plan carefully.
The Extras: On Saturday and Sunday from noon to 6 pm, badgeholders can grab a free drink at the "Deep Eddy Badgheholder Lounge" at the Lamar Union Apartment Office next to the Alamo. aGLIFF always has a few fun parties up its sleeve, too, and this year includes an opening-night reception, a Friday night party at the Iron Bear, and a pre-fest VIP gathering benefiting the Matthew Shepard Foundation. Find out more about the events here.
The Theme: The official theme of this year's aGLIFF is "We're not an audience. We're a community." With several filmmakers, actors and subjects in attendance along with the aforementioned parties and the inevitable lobby conversations, aGLIFF is all about making connections.
Special Screenings: In additon to the lineup of festival favorites and emerging artists, there will be a few special screenings as well. A 10th anniversary showing of Mysterious Skin (which helped introduce Joseph Gordon-Levitt and filmmaker Gregg Araki to the world) will take place on Friday night, and in honor of its 20th anniversary, the cross-dressing classic Ed Wood will screen on Sunday morning. Finally, The 5,000 Fingers of Dr. T, a trippy-looking feature written by Dr. Seuss, will screen free to the public on Sunday morning.
Texas Ties: Two documentary features on the lineup, Invisible and Queens & Cowboys: A Straight Year on the Gay Rodeo, have Texas connections (see the trailers below). The director of Invisible, Dio Traverso, is currently studying at The University of Texas, and Wade Earp, the subject of Queens and Cowboys, lives in the Dallas area. Know of any other Texas/aGLIFF ties? Feel free to share in the comments.
Read more about aGLIFF and be sure to check back with us for dispatches and reviews throughout the festival.